The Alkaloids, Volume 70
1st Edition
Serial Volume Editors:
Hans-Joachim Knölker
Hardcover ISBN: 9780123914262
eBook ISBN: 9780123914880
Published Date: 6th December 2011
---
Preface
The Cylindrospermopsin Alkaloids
I. Introduction
II. Isolation and Characterization
III. Occurrence and Production of Cylindrospermopsin
IV. Detection Techniques
V. Water Quality
VI. Bioaccumulation
VII. Toxicity
VIII. Biosynthesis
IX. Total Syntheses
X. Model Systems
XI. Conclusion and Ideality in Synthesis
Acknowledgements
The Pyrrolo[2,1-a]isoquinoline Alkaloids
I. Introduction
II. Isolation, Biogenesis, and Biological Activity
III. Syntheses of the Natural Products
IV. Syntheses of Analogs
V. Summary
VI. Addendum
---
This series is world-renowned as the leading compilation of current reviews of this vast field. Internationally acclaimed for more than 40 years, The Alkaloids: Chemistry and Biology, founded by the late Professor R.H.F. Manske, continues to provide outstanding coverage of this rapidly expanding field. Each volume provides, through its distinguished authors, up-to-date and detailed coverage of particular classes or sources of alkaloids
Up-to-date reviews on a large and very important group of natural products from both a chemical and biological perspective.
Comprehensive, dynamic reviews written by leading authors in the respective fields.
Broad coverage on the biological aspects.
Chemists, biochemists, and pharmacologists
---
No. of pages:

180
Language:

English
Copyright:

© Academic Press

2011
Published:

6th December 2011
Imprint:

Academic Press
eBook

ISBN:

9780123914880
Hardcover

ISBN:

9780123914262
---
About the
Serial Volume Editors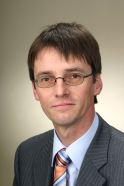 Hans-Joachim Knölker Serial Volume Editor
Curriculum Vitae: Hans-Joachim Knölker born on July, 29th 1958 in Rehren (Germany) ________________________________________________________________________________ 10.1978 – 02.1983 Chemistry studies at the Universities of Göttingen and Hannover; diploma thesis on "Regioselective Transformations of Bicyclo[3.3.0]octanes" in the research group of Prof. Dr. E. Winterfeldt, University of Hannover 03.1983 – 05.1985 Ph.D. thesis on "Stereoselective Cyclopentanone Annulations" with Prof. E. Winterfeldt at the University of Hannover 12.1985 – 12.1986 Postdoctoral studies with Prof. K. P. C. Vollhardt at the Department of Chemistry, University of California, Berkeley, USA, working on "Cobalt-Mediated [2+2+2] Cycloadditions of Imidazoles" 01.1987 – 02.1990 Habilitation at the University of Hannover on "Transition Metal-Mediated Syntheses of Heterocycles" 03.1990 ADUC award 1989 of the German Chemical Society 07.1990 Lecturer award of the Fund of German Chemical Industry 01.1991 Gerhard-Hess award of the Deutsche Forschungsgemeinschaft (DFG) 02.1991 Offer of a professorship for Organic Chemistry at the University of Münster 02.1991 Offer of a chair for Organic Chemistry at the University of Karlsruhe 04.1991 Offer of a professorship for Organic Chemistry at the University of Bonn 05.1991 Offer of a chair for Organic Chemistry at the University of Marburg 08.1991 – 11.2001 Full professor of Organic Chemistry at the University of Karlsruhe 10.1995 – 09.1997 Chairman of the Chemistry Department at the University of Karlsruhe 10. – 11.1998 Visiting professor at the University of Tsukuba, Japan, as fellow of the Japan Society for the Promotion of Science (JSPS) 01.2000 Visiting professor in India on invitation of the Indian National Science Academy (INSA) 11.2000 Offer of a chair of Organic Chemistry at the Technical University of Dresden 02.2001 Offer of the Regius Chair of Chemistry at the University of Glasgow 07.2001 Offer of a chair in Synthetic Organic Chemistry at the University of Oslo since 12.2001 Professor of Organic Chemistry at the Technical University of Dresden 03.2006 Election as an Ordinary Member of the Saxon Academy of Sciences 12.2006 Admission as "Fellow of the Royal Society of Chemistry (FRSC)" 10. – 11.2007 Visiting professor at Kyushu University, Japan, as fellow of the Japan Society for the Promotion of Science (JSPS) 01.2008 – 12.2011 Member of the presidium of the Saxon Academy of Sciences since 01.2011 Editor-in-Chief of "The Alkaloids" (Academic Press, London) Research Publications: more than 230 scientific articles, reviews and patents
Affiliations and Expertise
Department of Chemistry, Technical University of Dresden, Germany