The Agronomy and Economy of Important Tree Crops of the Developing World
1st Edition
Authors:
K.P. Prabhakaran Nair
eBook ISBN: 9780123846785
Hardcover ISBN: 9780123846778
Paperback ISBN: 9780323165051
Published Date: 11th May 2010
---
Major tree crops contribute substantially to the economy of many developing countries on the Asian, African and Latin American continents. For example, coffee is the main revenue earner for Kenya. This book provides a comprehensive review of the agronomy, botany, taxonomy, genetics, chemistry, economics, and future global prospects of a range of crops that have great food, industrial and economic value such as cocoa, coffee, cashew, oil palm and natural rubber.
Discusses the major tree crops of great economic value to the developing world

The author is an eminent scientist who has won numerous awards for his work in this area
Professionals, researchers, students, and government involved in agronomy, crop and soil sciences and plant science.
Introduction
1. Arecanut
The agronomy of Arecanut
Arecanut Pathology
Arecanut Entomology
Arecanut Nematology
Harvesting and Processing of Arecanut
A peep into Arecanut's future
2. Cashewnut
History, evolutionary origin and distribution of cashew
Economic Botany of Cashew
The genetic improvement of the cashew plant
Establishing and managing a cashew orchard
Manuring a cashew orchard
Controlling the pests and diseases in Cashew plantations
Cashew end products
Cashew Kernel
Cashew Kernel Peel
Cashewnut Shell Liquid (CNSL)
Cashew shell cake
Value added products
3. The Coconut Palm
The evolution of coconut along the drifting coastlines
Human influence on coconut evolution
Botany of coconut
Morphology
The trunk
Cytogenetics of Coconut
Source of diversity
Characterization of the genome of the coconut palm
Constraints in coconut breeding
Hybrids and their future
Commercial production of hybrid seeds
Agronomy of coconut
Soils
Coconut-based mixed cropping systems and their management
Seed and Seedling management
Germination rate
Polybag seedlings
Seedling selection
Field management
Productive Palms
Adaptation to Biotic factors
The Range of Coconut Pests
Adaptation in coconut palm
A devastating virus
Adaptating the coconut to market needs
Yield potential of the coconut palm
Quality traits
The fatty acid mix
Coconut as a food item
Research and development in coconut production
Global coordination
National Research Centers
Research in India and Sri Lanka
Research in the second half of the 20th century
A peep into the future of coconut
Protection of the Production base
Advances in Processing Technology
Contact information for research centers and institutions
4. Cinchona
Origin and Uses
Characteristics and Chemistry of Plantation Species
Extraction, Production and Trade
Research: Development of Improved Cultivation Practices
Diseases and Pests
Biotechnological Interventions
Future Outlook
5. Cocoa
Origin and Spread
Area and Production
Germplasm Collection
Crop Improvement and Management
Propagation
Field Maintenance
Flowering and Fruit Set
Plant Protection
Harvesting
Primary Processing
Secondary Processing
Research and Development Organizations
Manufacturers of Cocoa Products
Future Outlook
6. Coffee
Historic Background
Genetic Resources
Breeding and Selection
Breeding Programs
Field Management
Diseseases
Pests
Effects of Consumer Needs on Adaptation
Research and Development Organizations
Future Prospects
7. Oil Palm
Introduction
Origin, History and Distribution
Taxonomy and Botany of Oil Palm
Growing Conditions
Germplasm Collection
Germplasm Characterization
Genetic Improvement Through Breeding and Selection
Oil Palm Tissue Culture
Pests and Diseases
Oil Palm Plantations and the Environment
Future Outlook
8. Rubber
Introduction
Natural Rubber: Its Value to Mankind
Orign and Distribution
Area, Production and Productivity
World Trade in Natural Rubber
Botany
Physiology of Latex Flow
Tapping of the Rubber Tree
Latex Biochemistry and Rubber Production
Genetic Improvement
Genetic Studies
Genetic Base and Germplasm Resources
Biotechnological Interventions
Crop Management Under Different Cropping Systems
Diseases and Pests
Technological Developments
Eco-Friendliness of Rubber
Research and Development Organizations
Future Prospects
9. Tea
Origin and History
The Practices of Tea Consumption
The Botany of Tea
Taxonomy and Genetics
Growing Conditions
Nutrient Reqirements
Nursery Practices
Crop Management
Propagation and Genetic Improvement of Tea Stocks
The Evolution of Rational Pest and Disease Management
The Variations in Tea Manufacture
Tea Production and the Global Trade
Value Addition and Product Diversification
Research and Development Institutions for Tea
The Future Outlook for Tea
10. Wattle
Types of Wattle
Growing Conditions
Utility of Bark and Wood and Maintaining Soil Fertility
Yield
Precessing of Bark
Pests and Diseases
No. of pages:

368
Language:

English
Copyright:

© Elsevier

2010
Published:

11th May 2010
Imprint:

Elsevier
eBook

ISBN:

9780123846785
Hardcover

ISBN:

9780123846778
Paperback

ISBN:

9780323165051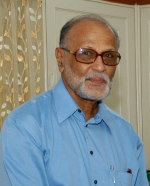 Affiliations and Expertise
Distinguished Visiting Scientist, Indian Council of Agricultural Research, New Delhi, India