Textbook of Neuro-Oncology
1st Edition
Authors:
Mitchel Berger
Michael Prados
Hardcover ISBN: 9780721681481
eBook ISBN: 9781437713251
Published Date: 6th October 2004
---
This new resource presents today's most comprehensive, multidisciplinary coverage of cancers of the central and peripheral nervous system. Experts in neurosurgery, neuroradiology, neuropathology, neuro-oncology, and all other relevant fields present well-rounded, in-depth, cutting-edge information on epidemiology, diagnosis, and treatment for each type of tumor entity. This practical organization allows readers to efficiently access complete clinical knowledge on any form of neurological cancer.
Presents an outstanding review of state-of-the-art basic science, including epidemiology as well as molecular and cellular biology.

Describes the very latest approaches to diagnostic imaging and pathologic classification.

Covers the newest treatment techniques, from neurosurgery through radiation therapy · chemotherapy · neuro-interventional techniques · immunotherapy · and gene therapy, and discusses functional outcomes and clinical trial findings.

Explores all of the most challenging neurologic cancers that clinicians face, including meningiomas · chordomas and chondrosarcomas of the cranial base · benign and malignant peripheral nerve tumors · medulloblastomas · neurocutaneous syndromes · ependymomas · and malignant rhabdoid tumors.
Includes a thorough section on Pediatric Neuro-Oncology.

Offers more than 800 crisp clinical and pathological photos to facilitate diagnosis and treatment
Features a user-friendly full-color layout throughout for ease of reference.
Part 1: Basic Essential Principles

Section A: Basic Science

Chapter 1: The Epidemiology of Brain Tumors

Chapter 2: Molecular and Cell Biology

Chapter 3: Animal Models

Section B: Diagnosis

Chapter 4: Diagnostic Imaging

Chapter 5: Pathologic Classification

Section C: Treatment Principles

Chapter 6: Neuro-Endocrinology

Chapter 7: Neurotology

Chapter 8: Neuro-Ophthalmology

Chapter 9: Surgical Strategies in the Management of Brain Tumors

Chapter 10: Basic Concepts Underlying Radiation Therapy

Chapter 11: Chemotherapy Principles

Chapter 12: Treatment Principles: Neuro-interventional Techniques

Chapter 13: Immunotherapy

Chapter 14: Gene Therapy

Chapter 15: Functional Outcomes

Chapter 16: Clinical Trials

Part 2: Tumor-Specific Principles

Section A: Intra-axial Tumors

Chapter 17: Diffuse Astrocytoma

Chapter 18: Anaplastic Astrocytoma

Chapter 19: Glioblastoma Multiforme

Chapter 20: Pilocytic Astrocytoma

Chapter 21: Pleomorphic Xanthoastrocytoma

Chapter 22: Subependymal Giant Cell Astrocytoma

Chapter 23: Oligodendroglial Tumors

Chapter 24: Mixed Gliomas

Chapter 25: Ependymal Tumors

Chapter 26: Choroid Plexus Tumors: Choroid Plexus Papilloma and Choroid Plexus Carcinoma

Chapter 27: Astroblastoma

Chapter 28: Gliomatosis Cerebri

Chapter 29: Chordoid Glioma of the Third Ventricle

Chapter 30: Mixed Neuronal- Tumors

Chapter 31: Neuronal Tumors

Chapter 32: Dysembryoplastic Neuroepithelial Tumor

Chapter 33: Pineocytoma

Chapter 34: Pineoblastoma

Chapter 35: Medulloblastoma (Infratentorial PNET)

Chapter 36: Adult Supratentorial Primitive Neuroectodermal Tumors

Chapter 37: Lipomatous Tumors

Chapter 38: Fibrous Tumors

Chapter 39: Melanocytic Tumors

Chapter 40: Hemangioblastoma

Chapter 41: Lymphomas and Hemopoietic Neoplasms

Chapter 42: Germ Cell Tumors

Section B: Extraaxial and Cranial Base Tumors: Tumors of the Cranial Base with Special Consideration of Skull Base Tumors

Chapter 43: Acoustic Neuroma (Vestibular Schwannomas)

Chapter 44: Non-Acoustic Schwannomas of the Cranial Nerves

Chapter 45: Meningiomas

Chapter 46: Meningeal Hemangiopericytomas and Sarycomas

Chapter 47: Pituitary Adenomas

Chapter 48: Chordomas and Chondrosarcomas of the Cranial Base

Chapter 49: Carcinoma of the Paranasal Sinuses/Olfactory Neuroblastomas

Chapter 50: Paragangliomas of the Skull Base

Chapter 51: Craniopharyngiomas

Chapter 52: Epidermoid Tumors

Section C: Metastases to the Brain

Chapter 53: Brain Metastasis from Non-Small Cell Lung Cancer

Chapter 54: Small Cell Lung Carcinoma

Chapter 55: Management of CNS Metastases from Breast Carinoma

Chapter 56: Brain Metastases from Malignant Melanoma

Chapter 57: Brain Metastases: Renal Cell Carcinoma

Chapter 58: Intracerebral Metastatic Colon Carcinoma

Chapter 59: Gynecologic Malignancies

Chapter 60: Metastasis from Unknown Primaries

Chapter 61: Skull Base Metastasis

Section D: Spinal Axis Tumors

Chapter 62: Spinal Axis Tumors: Incidence, Classification, and Diagnostic Imaging

Chapter 63: Nerve Sheath Tumors of the Spine

Chapter 64: Spinal Meningiomas

Chapter 65: Myxopapillary Ependymomas

Chapter 66: Intramedullary Ependymomas

Chapter 67: Spinal Cord Astrocytomas: Presentation, Management, and Outcome

Chapter 68: Spinal Cord Hemangioblastomas

Chapter 69: Benign Tumors of the Spine

Chapter 70: Malignant Primary Tumors of the Vertebral Column

Chapter 71: Therapeutic Options for Treating Metastatic Spine Tumors

Chapter 72: Intrinsic Metastatic Spinal Cord Tumors

Section E: Peripheral Nerve Tumors

Chapter 73: The Evaluation and Management of Benign Peripheral Nerve Tumors and Masses

Chapter 74: Malignant Peripheral Nerve Tumors

Section F: Pediatric Neuro-Oncology

Chapter 75: Supratentorial Low Grade Gliomas

Chapter 76: Optic Pathway Gliomas

Chapter 77: Thalamic Gliomas

Chapter 78: Midbrain Gliomas

Chapter 79: Supratentorial High Grade Gliomas

Chapter 80: L'Hermitte Duclos Disease

Chapter 81: Cerebellar Astrocytomas

Chapter 82: Brainstem Gliomas

Chapter 83: Dorsally Exophytic Brainstem Gliomas

Chapter 84: Cervicomedullary Astrocytomas

Chapter 85: Desmoplastic Infantile Ganglioglioma

Chapter 86: Pleomorphic Xanthoastrocytoma

Chapter 87: Hypothalamic Hamartomas

Chapter 88: Ependymoma

Chapter 89: Medulloblastoma

Chapter 90: Supratentorial Primitive Neuroectodermal Tumors

Chapter 91: Dysembryoplastic Neuroepithelial Tumor

Chapter 92: Pediatric Meningiomas

Chapter 93: Pineal Region Tumors in Children

Chapter 94: Pituitary Tumors in Children

Chapter 95: Craniopharyngioma

Chapter 96: Germ Cell Tumors in Children

Chapter 97: Choroid Plexus Tumors

Chapter 98: Colloid Cysts in Children

Chapter 99: Atypical Teratoid and Rhabdoid Tumors

Chapter 100: Langerhans Cell Histiocytosis

Chapter 101: Pediatric Skull Base Tumors

Chapter 102: Tumors of the Skull

Chapter 103: Epidural Spinal Tumors

Chapter 104: Spinal Column Tumors in Pediatric Patients

Chapter 105: Pediatric Intradural/Extramedullary Spinal Cord Tumors

Chapter 106: Intramedullary Spinal Tumors

Chapter 107: Peripheral Nerve Tumors in Children

Chapter 108: The Neurocutaneous Syndromes

No. of pages:

880
Language:

English
Copyright:

© Saunders

2005
Published:

6th October 2004
Imprint:

Saunders
Hardcover

ISBN:

9780721681481
eBook

ISBN:

9781437713251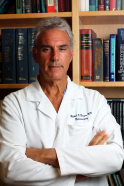 Mitchel S. Berger M.D., F.A.C.S., F.A.A.N.S. is the Berthold and Belle N. Guggenhime Professor and Chairman of the Department of Neurological Surgery at the University of California, San Francisco (UCSF), and is an expert in the fields of neurosurgery and neuro-oncology. He also serves as Director of UCSF's Brain Tumor Research Center.
After graduating from Harvard University in 1974, Dr. Berger earned his medical degree from the University of Miami School of Medicine. He completed a clinical fellowship in neuro-oncology at UCSF, a fellowship in pediatric neurosurgery at the Hospital for Sick Children of the University of Toronto, and his neurosurgical residency at UCSF. In 1986, he became Assistant Professor of Neurosurgery at the University of Washington School of Medicine, after which he was named Associate Professor (1990) and Professor (1996).
Dr. Berger has clinical expertise in treating adult and pediatric brain and spinal cord tumors. He is a pioneer of intraoperative brain mapping — a technique used to avoid functional areas of the brain during surgical resection of a tumor. His work has enabled surgeons to perform more extensive resection of tumor with less chance of producing sensorimotor or language deficit.
Dr. Berger is a leader of translational research and is the Principal Investigator of the UCSF Brain Tumor Research Center's Specialized Program of Research Excellence in neuro-oncology, funded by the National Cancer Institute. His specific research interests lie in identifying molecular markers related to the progression and prognosis of glial tumors, as well as the development of small-molecule therapeutic agents that can be administered directly to the brain via convection-enhanced drug delivery.
During his distinguished career, Dr. Berger has served as President of the American Association of Neurological Surgeons, President of the Society of Neuro-Oncology, President of the North Pacific Society of Neurology, and Vice President of the Congress of Neurological Surgeons. He has also been a director of the American Board of Neurological Surgery and a member of the Board of Directors of the American Association of Neurological Surgeons. He is currently President of the American Academy of Neurological Surgery.
In 2009, Dr. Berger was awarded the prestigious Winn Prize by the Society for Neurological Surgery. He currently serves as a member of the National Football League Head, Neck and Spine Committee, focusing on retired players' issues and examining the consequences of repetitive head injury and concussion. He is also an active member of numerous professional organizations, including the American Organization for Cancer Research, the American College of Surgeons, and the World Federation of Neurosurgical Societies.
A prolific author, Dr. Berger has contributed over 500 scientific articles to peer-reviewed journals, has edited 6 textbooks, and has written over 80 chapters on various neurosurgical topics. He is currently on the editorial boards of several leading journals including Neuro-Oncology and Neurosurgery.
Affiliations and Expertise
Kathleen M. Plant Distinguished Professor and Chairman, Department of Neurological Surgery; Director, Neurological Surgery Research Centers and Brain Tumor Research Center; Director, Brain Tumor Surgery Program, University of California, San Francisco, San Francisco, CA
Affiliations and Expertise
Charles B. Wilson Endowed Chair, Department of Neurosurgery, Director, Clinical Neuro-Oncology Program, Program Member and Clinical Leader, Neuro-Oncology Program, UCSF Comprehensive Cancer Center, University of California-San Francisco, San Francisco, CA, USA
Tax Exemption
We cannot process tax exempt orders online. If you wish to place a tax exempt order please
contact us
.