Taxonomic Guide to Infectious Diseases
1st Edition
Understanding the Biologic Classes of Pathogenic Organisms
eBook ISBN: 9780124159136
Hardcover ISBN: 9780124158955
Published Date: 31st August 2012
---
In the past few decades, there have been great advances in the phylogenetic classification of infectious diseases of man. Taxonomic Guide to Infectious Diseases organizes this information into a standard biological classification and provides a short, clinically-oriented description of every genus (class) of infectious organism. It covers an overview of modern taxonomy, including a description of the kingdoms of life and the evolutionary principles underlying the class hierarchy, and each following chapter will describe one phylum and the genera that contain infectious species. Taxonomic Guide to Infectious Diseases is written in an engaging, narrative style, providing the reader with an easy to digest yet clinically-oriented story of the pathogenic features of each genus. Designed for researchers, clinicians and students of infectious diseases, medical microbiology and pathology.
Offers genus-by-genus classification of infectious diseases along with short, clinically-oriented descriptions of each genus
Presents comprehensive lists of infectious species for each genera and identifies diseases caused by each species
Compiled and written by a well-known pathologist with extensive experience in diagnosing human infectious diseases
Medical and graduate students in infectious disease, microbiology and medical microbiology programs; clinicians dealing in infectious disease; researchers and clinical investigators working in infectious disease, medical microbiology and pathology
Dedication
Preface
Nota Bene
About the Author
About the Cover Art
Part I Principles of Taxonomy
Chapter 1. The Magnitude and Diversity of Infectious Diseases
The Importance of Infectious Diseases in Terms of Human Mortality
Only a Small Percentage of Terrestrial Organisms are Pathogenic in Humans
Chapter 2. What is a Classification?
Classifications Drive Down the Complexity of Knowledge Domains
General Principles of Classification
Chapter 3. The Tree of Life
Part II Bacteria
Chapter 4. Overview of Class Bacteria
Chapter 5. The Alpha Proteobacteria
Chapter 6. Beta Proteobacteria
Chapter 7. Gamma Proteobacteria
Chapter 8. Epsilon Proteobacteria
Chapter 9. Spirochaetes
Chapter 10. Bacteroidetes and Fusobacteria
Chapter 11. Mollicutes
Chapter 12. Class Bacilli Plus Class Clostridia
Chapter 13. Chlamydiae
Chapter 14. Actinobacteria
Part III Eukaryotes
Chapter 15. Overview of Class Eukaryota
Chapter 16. Metamonada
Chapter 17. Euglenozoa
Chapter 18. Percolozoa
Chapter 19. Apicomplexa
Chapter 20. Ciliophora (Ciliates)
Chapter 21. Heterokontophyta
Chapter 22. Amoebozoa
Chapter 23. Choanozoa
Chapter 24. Archaeplastida
Part IV Animals
Chapter 25. Overview of Class Animalia
Chapter 26. Platyhelminthes (flatworms)
Chapter 27. Nematoda (roundworms)
Chapter 28. Acanthocephala
Chapter 29. Chelicerata
Chapter 30. Hexapoda
Chapter 31. Crustacea
Chapter 32. Craniata
Part V Fungi
Chapter 33. Overview of Class Fungi
Chapter 34. Zygomycota
Chapter 35. Basidiomycota
Chapter 36. Ascomycota
Chapter 37. Microsporidia
Part VI Nonliving Infectious Agents: Viruses and Prions
Chapter 38. Overview of Viruses
Chapter 39. Group I Viruses
Chapter 40. Group II Viruses
Chapter 41. Group III Viruses
Chapter 42. Group IV Viruses
Chapter 43. Group V Viruses
Chapter 44. Group VI Viruses
Chapter 45. Group VII Viruses
Chapter 46. Prions
APPENDIX I. Additional Notes on Taxonomy
APPENDIX II. Number of Occurrences of Some Common Infectious Diseases
APPENDIX III. Organisms Causing Infectious Disease in Humans
Glossary
Index
No. of pages:

374
Language:

English
Copyright:

© Academic Press

2012
Published:

31st August 2012
Imprint:

Academic Press
eBook

ISBN:

9780124159136
Hardcover

ISBN:

9780124158955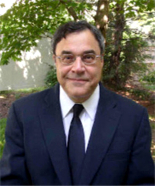 Jules Berman holds two bachelor of science degrees from MIT (Mathematics, and Earth and Planetary Sciences), a PhD from Temple University, and an MD, from the University of Miami. He was a graduate researcher in the Fels Cancer Research Institute, at Temple University, and at the American Health Foundation in Valhalla, New York. His post-doctoral studies were completed at the U.S. National Institutes of Health, and his residency was completed at the George Washington University Medical Center in Washington, D.C. Dr. Berman served as Chief of Anatomic Pathology, Surgical Pathology and Cytopathology at the Veterans Administration Medical Center in Baltimore, Maryland, where he held joint appointments at the University of Maryland Medical Center and at the Johns Hopkins Medical Institutions. In 1998, he transferred to the U.S. National Institutes of Health, as a Medical Officer, and as the Program Director for Pathology Informatics in the Cancer Diagnosis Program at the National Cancer Institute. Dr. Berman is a past President of the Association for Pathology Informatics, and the 2011 recipient of the association's Lifetime Achievement Award. He is a listed author on over 200 scientific publications and has written more than a dozen books in his three areas of expertise: informatics, computer programming, and cancer biology. Dr. Berman is currently a free-lance writer.
Affiliations and Expertise
Ph.D., M.D., freelance author with expertise in informatics, computer programming, and cancer biology
"Taxonomic Guide to Infectious Diseases is written in an engaging, narrative style, providing the reader with an easy to digest yet clinically-oriented story of the pathogenic features of each genus. Designed for researchers, clinicians and students of infectious diseases, medical microbiology and pathology."--Doody.com, April 24, 2013