Synthetic Biology
1st Edition
Tools and Applications
Hardcover ISBN: 9780123944306
eBook ISBN: 9780123978202
Published Date: 21st May 2013
Secure Checkout
Personal information is secured with SSL technology.
Free Shipping
Free global shipping
No minimum order.
---
Synthetic Biology provides a framework to examine key enabling components in the emerging area of synthetic biology. Chapters contributed by leaders in the field address tools and methodologies developed for engineering biological systems at many levels, including molecular, pathway, network, whole cell, and multi-cell levels. The book highlights exciting practical applications of synthetic biology such as microbial production of biofuels and drugs, artificial cells, synthetic viruses, and artificial photosynthesis. The roles of computers and computational design are discussed, as well as future prospects in the field, including cell-free synthetic biology and engineering synthetic ecosystems.
Synthetic biology is the design and construction of new biological entities, such as enzymes, genetic circuits, and cells, or the redesign of existing biological systems. It builds on the advances in molecular, cell, and systems biology and seeks to transform biology in the same way that synthesis transformed chemistry and integrated circuit design transformed computing. The element that distinguishes synthetic biology from traditional molecular and cellular biology is the focus on the design and construction of core components that can be modeled, understood, and tuned to meet specific performance criteria and the assembly of these smaller parts and devices into larger integrated systems that solve specific biotechnology problems.
Includes contributions from leaders in the field presents examples of ambitious synthetic biology efforts including creation of artificial cells from scratch, cell-free synthesis of chemicals, fuels, and proteins, engineering of artificial photosynthesis for biofuels production, and creation of unnatural living organisms
Describes the latest state-of-the-art tools developed for low-cost synthesis of ever-increasing sizes of DNA and efficient modification of proteins, pathways, and genomes
Highlights key technologies for analyzing biological systems at the genomic, proteomic, and metabolomic levels which are especially valuable in pathway, whole cell, and multi-cell applications
Details mathematical modeling tools and computational tools which can dramatically increase the speed of the design process as well as reduce the cost of development.
Geneticists, molecular biologists, physicists, chemists, and bioengineers
Contributors
Introduction
Synthetic Biology: What is in a Name?
Synthetic Biology: What's New?
Synthetic Biology: What's Next?
Section I: Synthesis and Engineering Tools in Synthetic Biology
Chapter 1. New Tools for Cost-Effective DNA Synthesis
Introduction
Oligonucleotide Synthesis
Gene Assembly
Quality Control
Applications of DNA Synthesis
Conclusion
Acknowledgments
References
Chapter 2. Protein Engineering as an Enabling Tool for Synthetic Biology
Introduction
Protein Engineering Methods
Applications of Protein Engineering in Synthetic Biology
Conclusions
References
Chapter 3. Pathway Engineering as an Enabling Synthetic Biology Tool
Introduction
Design and Construction of Pathways
Pathway Optimization
Applications of Pathway Engineering Tools
Conclusions and Future Prospects
Acknowledgments
References
Chapter 4. From Biological Parts to Circuit Design
Introduction
The Parts
Assembling Parts
Circuit Design
Conclusion
Acknowledgments
References
Section II: Computational and Theoretical Tools in Synthetic Biology
Chapter 5. Theoretical Considerations for Reprogramming Multicellular Systems
Introduction
Conceptual Framework: Gene Regulatory Networks, Network States, and Cell Types
The Quasi-Potential Landscape
How to Obtain a Trajectory on the Quasi-Potential Landscape for Transition Between Two Attractors
Example: State Transition in Blood Cell and Pancreas Cell Differentiation and Reprogramming
Conclusion and Outlook
References
Chapter 6. Computational Protein Design for Synthetic Biology
Introduction
Methods Overview
Computational Design of Protein–protein Interactions
Computational Design of Catalytic Activity
Protein Thermostabilization by Computational Design
Computational Design of (Novel) Protein Folds
Complementarity with Directed Evolution
Conclusion and Outlook
References
Chapter 7. Computer-Aided Design of Synthetic Biological Constructs with the Synthetic Biology Software Suite
Introduction
Synthetic Logical-AND Gates and Protein Devices
The Synthetic Biology Software Suite
Conclusion
Acknowledgments
References
Chapter 8. Computational Methods for Strain Design
Introduction
Fundamental Components of Synthetic Biology
Computational Prediction Tools for Synthetic Biology Components
Computational Tools for Pathway Prediction
Computational Tools for Strain Optimization
Synthetic Biology for Systems-Level Metabolic Engineering
Concluding Remarks
Acknowledgments
References
Section III: Applications in Synthetic Biology
Chapter 9. Design and Application of Synthetic Biology Devices for Therapy
Introduction
Target Organisms and Cell Types for Therapeutic Applications of Synthetic Biology
Molecular Toolkit for Synthetic Biology
Therapeutic Applications of Synthetic Biology
Conclusion: Challenges and Safety Issues
References
Chapter 10. Drug Discovery and Development via Synthetic Biology
Introduction
Tools for Pathway Discovery and Engineering
Applications
Conclusions and Future Perspectives
Acknowledgments
References
Chapter 11. Synthetic Biology of Microbial Biofuel Production: From Enzymes to Pathways to Organisms
Introduction
Pathway Design and Optimization
Host Engineering
Future Prospects
References
Chapter 12. Tools for Genome Synthesis
Introduction
DNA Size Limit by E. coli Plasmid
Genome Cloning Using a Bottom-Up Approach
The KEIO Method
Mitochondria and Chloroplast: Organelle Guest Genomes in BGM
Bottom-Up Approaches for De Novo Genome Production
Costs to Synthesize Genomes
Relevant Methods to Support Genome Synthesis
Future Perspectives of BGM Systems Accrued from the Present Achievements
Summary
References
Chapter 13. Synthetic Microbial Consortia and their Applications
Introduction
Communication in Synthetic Multicellular Systems
Engineering Unidirectional Communication
Engineered Cooperation in Synthetic Microbial Consortia
Programming Antagonistic Interactions between Populations
Spatial Organization in Synthetic Consortia
Synthetic Biofilms Lead to Stable Consortia Behavior Over a Long Period of Time
Advances in Technology Allow the Precise Spatial Arrangement of Synthetic Consortia
The Evolution of Cooperation Can Yield Novel Behaviors in Synthetic Consortia
Applications of Synthetic Consortia in Industrial Processes and Medicine
Future Challenges
References
Section IV: Future Prospects
Chapter 14. Semi-Synthetic Minimal Cells: Biochemical, Physical, and Technological Aspects
Introduction
The Conceptual Framework of Semisynthetic Minimal Cells
Reconstruction of Genetic/Metabolic Processes in Semisynthetic Minimal Cells
Physical Aspects of SSMC Construction: Implications for the Origin of Life
SSMCs as a Biotechnological Tool
Some Open Questions and Future Perspectives
Concluding Remarks
Acknowledgments
References
Chapter 15. Transforming Synthetic Biology with Cell-Free Systems
Introduction
Cell-Free Biology
Advantages of Cell-Free Biology
Existing Technologies and Applications in Cell-Free Synthetic Biology
Challenges and Opportunities
Summary
Acknowledgments
References
Chapter 16. Towards Engineered Light–Energy Conversion in Nonphotosynthetic Microorganisms
Introduction
Incorporation of Simple Light-Driven Proton Pumps Into Engineered Microorganisms
Increasing the Complexity and Efficiency of Light-Energy Capture and Conversion
Combining Light-Energy Conversion and CO2 Fixation
From Biological to Artificial Photosynthetic Systems
Future Directions
References
Chapter 17. Applications of Engineered Synthetic Ecosystems
Introduction
Targeting Microbial Communities for Forward Engineering
Towards Synthetic Community Engineering
Future Prospects for Synthetic Ecosystems
Acknowledgments
References
Index
No. of pages:

352
Language:

English
Copyright:

© Academic Press

2013
Published:

21st May 2013
Imprint:

Academic Press
Hardcover

ISBN:

9780123944306
eBook

ISBN:

9780123978202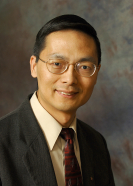 Dr. Huimin Zhao is the Centennial Endowed Chair Professor of chemical and biomolecular engineering, and professor of chemistry, biochemistry, biophysics, and bioengineering at the University of Illinois at Urbana-Champaign (UIUC). He received his B.S. degree in Biology from the University of Science and Technology of China in 1992 and his Ph.D. degree in Chemistry from the California Institute of Technology in 1998 under the guidance of Dr. Frances Arnold. Prior to joining UIUC in 2000, he was a project leader at the Industrial Biotechnology Laboratory of the Dow Chemical Company. He was promoted to full professor in 2008. Dr. Zhao has authored and co-authored 150 research articles and 20 issued and pending patent applications with several being licensed by industry. In addition, he has given plenary, keynote or invited lectures in more than 170 international meetings and institutions. Eight of his former graduate students and postdocs became professors in the US and other countries.
Dr. Zhao received numerous research and teaching awards and honors, including Guggenheim Fellowship (2012), Fellow of the American Association for the Advancement of Science (AAAS) (2010), Fellow of the American Institute of Medical and Biological Engineering (AIMBE) (2009), American Institute of Chemical Engineers (AIChE) Food, Pharmaceutical, and Bioengineering Division Plenary Award Lecturer (2009), the American Chemical Society (ACS) Division of Biochemical Technology Young Investigator Award (2008), Outstanding Overseas Young Chinese Scholars Award (2007), DuPont Young Professor Award (2005), National Science Foundation CAREER Award (2004), Dow Chemical Special Recognition Award (1999), Xerox Award for Faculty Research from UIUC College of Engineering (2005), Petit Scholar from UIUC College of Liberal Arts and Sciences (2006), and University Scholar from UIUC (2007). Dr. Zhao served as a consultant for over 10 companies such as Pfizer, Maxygen, BP, Gevo, and zuChem, and a Scientific Advisory Board member of Gevo and Myriant Technologies. He is also an advisor to the Department of Energy's Biological and Environmental Research program. Dr. Zhao is an Associate Editor of ACS Catalysis and an editor of ACS Synthetic Biology, Journal of Industrial Microbiology and Biotechnology, and Scientific Reports (Nature). His primary research interests are in the development and applications of synthetic biology tools to address society's most daunting challenges in human health and energy, and in the fundamental aspects of enzyme catalysis, cell metabolism, and gene regulation.
Affiliations and Expertise
University of Illinois at Urbana-Champaign, Urbana, IL, USA
"Synthetic Biology: Tools and Applications. Edited by Huimin Zhao. Academic Press. Amsterdam (The Netherlands) and Boston (Massachusetts): Elsevier. $149.95. xviii 333 p.; ill.; index. ISBN: 978-0-12-394430-6. 2013." - The Quarterly Review of Biology,September 2014

"Chemical, biological, and biochemical engineers describe tools and methodologies developed for engineering biological systems at a wide range of levels, including molecular, pathway, network, whole cell, and multi-cell. They also explore practical applications of synthetic biology, a branch of genetic engineering that incorporates systems biology."--

Reference and Research Book News, August 2013

"The proposed book is exclusively focused on synthetic biology. It brings together the thought leaders in this emerging field, giving expert accounts and their opinions of special topics in synthetic biology…. This might be the first dedicated, edited book for synthetic biology."--Dr. Qing Lin, State University of New York at Buffalo, Buffalo, NY, USA
Tax Exemption
We cannot process tax exempt orders online. If you wish to place a tax exempt order please
contact us
.
Elsevier.com visitor survey
We are always looking for ways to improve customer experience on Elsevier.com.
We would like to ask you for a moment of your time to fill in a short questionnaire, at the end of your visit.

If you decide to participate, a new browser tab will open so you can complete the survey after you have completed your visit to this website.

Thanks in advance for your time.
Accept
Decline