Solid State Chemistry
1st Edition
Hardcover ISBN: 9780444514363
eBook ISBN: 9780080541457
Imprint: Elsevier Science
Published Date: 12th June 2003
---
Solid State Chemistry is a general textbook, composed for those with little background knowledge of the subject, but who wish to learn more about the various segments of solid state theory and technology.
The information is presented in a form that can easily be understood and will be useful to readers wishing to build on their own store of knowledge and experience.
Well presented in easy to understand format.
Informative textbook aimed primarily at the novice.
Comprehensively covers the segments of solid state theory and technology.
for inorganic chemists, catalysis scientists, chemical engineers and material scientists, especially those working in the biotechnology, pharmaceutical and proteomics fields. Useful for academic and institutional research libraries, and individual chemists and students
The phase chemistry of solids. Determining the structure of solids. Defects in solids. Mechanisms and reactions in the solid state. Particles and particle technology. Growth of crystals. Measurement of solid state phenomena.
No. of pages:

460
Language:

English
Copyright:

© Elsevier Science

2003
Published:

12th June 2003
Imprint:

Elsevier Science
eBook

ISBN:

9780080541457
Hardcover

ISBN:

9780444514363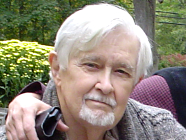 Richard C. Ropp, Ph.D., holds a Ph.D. in Physical Chemistry from Rutgers University (1971), an M.S. from Purdue University (1952), and the A.B. (Chem.) from Franklin College (IN). His career in chemistry spans over 60 years and he has been a consultant to industry during the past 40 years. Dr. Ropp has presented many seminars and talks and is the author of eight books (six by Elsevier). These books are based upon the properties of alkaline earth compounds. He began working with alkaline earth compounds in 1952, and was the originator and inventor of the red color TV phosphor in 1956 which is still being used today. He also created more than 25 new lamp and TV phosphors still being manufactured for the industry. Most of these were based upon alkaline earth compounds. He also developed more than 15 new chemical processes for raw materials used in the trade, many of which involved the manufacture of alkaline earth compounds. Fifty-five patents have been issued in his name (seven on glass) and he has published 63 technical papers. About 90% of the patents involved alkaline earth compounds. He is the inventor of a new type of alkaline earth phosphate glasses based on molecular polymerization. These glasses do not exhibit surface leaching by water and are more stable to hydrolysis than silicate-based glasses. These new glasses have unique applications in fiber-optics, high level nuclear waste disposal, high strength fibers, medical and dental implants, lasers, projection TV, and uses in optical and electronic components. Dr. Ropp held appointments as Research Specialist and Member of the Faculty of the Department of Chemistry at Rutgers University in Newark, NJ from 1971 to 1981. His experience has been varied and he has acted as Consultant and Expert Witness to attorneys concerning the technological aspects of their ongoing cases from 1989 to 2011 (more than 155 cases). From January 1990 to January 17, 1991, he served as Vice President of Technology for International
Affiliations and Expertise
FRSC, FAIC &BCFE, Warren, New Jersey, USA