Solar Energy, Photovoltaics, and Domestic Hot Water
1st Edition
A Technical and Economic Guide for Project Planners, Builders, and Property Owners
Paperback ISBN: 9780124201552
eBook ISBN: 9780124202139
Published Date: 8th May 2014
---
Solar Energy, Photovoltaics, and Domestic Hot Water provides a fundamental understanding of heat and energy conversions and of both solar domestic hot water system types with associated components and photovoltaic/inverter system combinations. It provides the information needed to determine and understand the proper siting requirements, the amount of energy needed (based upon usage), the amount of solar energy available, the methods of comparing collectors for both hot water and photovoltaic situations, and the number of collectors necessary for either hot water or electricity. Solar Energy, Photovoltaics, and Domestic Hot Water also details the investment and cost savings advantages of using solar energy through a unique compilation of information and explanations not available in other publications or on the internet. This includes comprehensive financial explanations with examples using basic engineering management analysis methods. These examples include present and future worth relative to break-even costs and cash flow analysis and actual quoted systems and worksheets for typical electrical solar PV and DHW demand scenarios allowing you to calculate your own cost estimates and to evaluate your own projects relative to investment payback. Solar Energy, Photovoltaics, and Domestic Hot Water will enable readers make informed decisions about the economic practicality of solar generation sources for residential or commercial use based upon location, energy demands, associated conventional fuel costs, solar energy system costs, and tax incentives.
Provides a fundamental understanding of solar DHW and photovoltaic systems
Uses clear guidelines to evaluate solar DHW and photovoltaic systems' value as a long-term investment vs traditional power and heat generation methods
Discusses cost and operating expenses relative to investment and return on capital which will be beneficial to project planners, installers, energy managers, builders and property owners

Solar system project planners, installers, alternative energy dealers, property owners, facility managers
Dedication
Preface
Acknowledgments
Chapter one. Considering the Solar Alternative
Chapter two. Simple Solar Basics

2.1. Sun and Earth Fundamentals
2.2. Radiant Energy Considerations
2.3. Energy Distribution
2.4. Siting a Solar Energy System

Chapter three. Determining Energy Usage

3.1. Energy Costs and Comparisons
3.2. Principles of Heat Energy
3.3. Explanation of Heat Transfer
3.4. Types of Heat Transfer
3.5. Calculating Hot Water and Electrical Energy Requirements

Chapter four. Solar Domestic Hot Water Systems

4.1. Main System Types
4.2. Basic System Configuration
4.3. Solar DHW Collector Performance
4.4. Basic Solar DHW System Components
4.5. Determining Solar Energy Availability
4.6. Sizing a Solar DHW System

Chapter five. Solar Photovoltaic Systems

5.1. Solar Photovoltaic Fundamentals
5.2. Basic PV System Components
5.3. Solar PV Collector Performance
5.4. Sizing a Solar PV System
5.5. Arrangement of PV Modules
5.6. Electrical Installation Considerations

Chapter six. Economic Criteria for Financial Decisions

6.1. Future Worth of Money
6.2. Present Worth of Money
6.3. The Capital Recovery Factor
6.4. Solar Energy Tax Credits
6.5. Home Equity Loans and Lines of Credit
6.6. Inflation and Consumer Price Index

Chapter seven. The Economics of Solar Domestic Hot Water Systems

7.1. Cost Factors
7.2. Equipment and Labor Costs
7.3. Maintenance Costs
7.4. Operational Costs
7.5. Comparative Analysis—Electric Utility versus Solar DHW
7.6. Payback Analysis before Tax Credit Incentives
7.7. Solar Energy Tax Credits
7
No. of pages:

240
Language:

English
Copyright:

© Academic Press

2014
Published:

8th May 2014
Imprint:

Academic Press
eBook

ISBN:

9780124202139
Paperback

ISBN:

9780124201552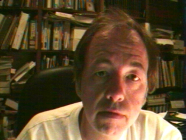 Russell H Plante, Engineering Physicist, Applied Technologies, Inc. A former project engineer in Kalwall Corp.'s Solar Division and DOD Branch Head in Control Engineering, Russell was appointed by the University of Maine to advise and assist the Physics Department in providing an industrial perspective for quality education. A skilled technical writer and project manager, he has received awards for Solar Building Engineering Design from the State of Maine Office of Energy Resources and from the U.S. Department of Energy for Energy Innovation Technologies
Affiliations and Expertise
Engineering Physicist, Applied Technologies, Inc.
" ... a technical and economic guide...that provides the information necessary for determining whether either a photovoltaic (PV) or domestic hot water (DHW) system makes economic sense...If you are a builder, or property owner planning on installing solar energy systems, this well-written book is definitely worth purchasing." --IEEE Electrical Insulation Magazine, Solar Energy, Photovoltaics, and Domestic Hot Water