Soil Microbiology, Ecology and Biochemistry
4th Edition
Hardcover ISBN: 9780124159556
eBook ISBN: 9780123914118
Published Date: 12th November 2014
Secure Checkout
Personal information is secured with SSL technology.
Free Shipping
Free global shipping
No minimum order.
---
The fourth edition of Soil Microbiology, Ecology and Biochemistry updates this widely used reference as the study and understanding of soil biota, their function, and the dynamics of soil organic matter has been revolutionized by molecular and instrumental techniques, and information technology. Knowledge of soil microbiology, ecology and biochemistry is central to our understanding of organisms and their processes and interactions with their environment. In a time of great global change and increased emphasis on biodiversity and food security, soil microbiology and ecology has become an increasingly important topic.
Revised by a group of world-renowned authors in many institutions and disciplines, this work relates the breakthroughs in knowledge in this important field to its history as well as future applications. The new edition provides readable, practical, impactful information for its many applied and fundamental disciplines. Professionals turn to this text as a reference for fundamental knowledge in their field or to inform management practices.
New section on "Methods in Studying Soil Organic Matter Formation and Nutrient Dynamics" to balance the two successful chapters on microbial and physiological methodology
Includes expanded information on soil interactions with organisms involved in human and plant disease
Improved readability and integration for an ever-widening audience in his field
Integrated concepts related to soil biota, diversity, and function allow readers in multiple disciplines to understand the complex soil biota and their function
Professionals including Soil Scientists, Ecologists, Biochemists, and Agronomists. Undergraduate and Graduate Students studying soil microbiology
Preface
Chapter 1: Soil Microbiology, Ecology, and Biochemistry: An Exciting Present and Great Future Built on Basic Knowledge and Unifying Concepts

Abstract
I Scope and Challenges
II The Controls and Unifying Principles in our Field
III The Special Role of Accessibility and Spatial Scaling of Biota and Soil Organic Matter
IV Soil Organic Matter as a Control and Informational Storehouse of Biotic Functions
V Biotic Diversity and Microbial Products
VI Unifying Concepts

Chapter 2: The Soil Habitat

Abstract
I Introduction
II Soil Genesis and Formation of the Soil Habitat
III Physical Aspects of Soil
IV Soil Habitat and Scale of Observation
V Soil Solution Chemistry
VI Environmental Factors, Temperature, and Moisture Interactions

Chapter 3: The Bacteria and Archaea

Abstract
I Introduction
II Phylogeny
III General Features of Prokaryotes
IV Cell Structure
V Metabolism and Physiology
VI Biodegradation Capacity
VII Differentiation, Secondary Metabolism, and Antibiotic Production
VIII Conclusion

Chapter 4: The Soil Fungi: Occurrence, Phylogeny, and Ecology

Abstract
Acknowledgments
I Introduction
II Phylogeny
III Occurrence
IV Biodiversity
V Fungal Communities
VI Functions
VII Fungus-like Organisms and Soil Food Webs

Chapter 5: Soil Fauna: Occurrence, Biodiversity, and Roles in Ecosystem Function

Abstract
Acknowledgments
I Introduction
II Overview of Faunal Biodiversity in Soils
III Microfauna
IV Mesofauna
V Macrofauna
VI Roles of Soil Fauna in Ecosystems
VII Summary

Chapter 6: Molecular Approaches to Studying the Soil Biota

Abstract
I Introduction
II Types and Structures of Nucleic Acids
III Nucleic acid Analyses in Soil Ecology Studies
IV Direct Molecular Analysis of Soil Biota
V Biosensors and Marker Gene Technologies
VI Extraction of Nucleic Acids (DNA/RNA)
VII Choosing Between DNA and RNA for Studying Soil Biota
VIII Analysis of Nucleic Acid Extracts
IX Partial Community Analyses—PCR-based Assays
X Level of Resolution
XI Factors that May Affect Molecular Analyses
XII Future Promise

Chapter 7: Physiological and Biochemical Methods for Studying Soil Biota and Their Functions

Abstract
I Introduction
II Scale of Investigations and Collection of Samples
III Storage and Pretreatment of Samples
IV Microbial Biomass
V Compound-Specific Analyses of Microbial Biomass and Microbial Community Structure
VI Isotopic Composition of Microbial Biomass and Signal Molecules
VII Physiological Analyses
VIII Activities of Enzymes
IX Imaging Microbial Activities
X Functional Diversity

Chapter 8: The Spatial Distribution of Soil Biota

Abstract
I Introduction
II The Biogeography of Soil Biota
III Vertical Distribution Within the Soil Profile
IV Microscale Heterogeneity in Microbial Populations
V Drivers of Spatial Heterogeneity
VI Summary

Chapter 9: The Metabolic Physiology of Soil Microorganisms

Abstract
I Introduction
II Foundations of Microbial Metabolism
III Metabolic Classification of Soil Organisms
IV Cellular Energy Transformations
V Examples of Soil Microbial Transformations
VI A Simplified View of Soil Microbial Metabolism

Chapter 10: The Ecology of the Soil Biota and their Function

Abstract
I Introduction
II Mechanisms that Drive Community Structure
III Consequences of Microbial Community Structure for Ecosystem Function
IV Conclusion

Chapter 11: Plant-Soil Biota Interactions

Abstract
Acknowledgments
I Soil Biota
II The Rhizosphere: Ecological Network of Soil Microbial Communities
III New Insights into Root/Soil Microbes Through Metagenomic/Metatranscriptomic Approaches
IV An Important Rhizospheric Component: The Mycorrhizal Fungi
V The Contribution of Fungal Genome Projects
VI Summary

Chapter 12: Carbon Cycling: The Dynamics and Formation of Organic Matter

Abstract
I Introduction
II Geological Carbon Cycle
III Biological C Cycle
IV Organic Matter
V Quantity, Distribution, and Turnover of Carbon in Soil and Sediments
VI Role of Climate Change on the Global C Cycle
VII Future Considerations

Chapter 13: Methods for Studying Soil Organic Matter: Nature, Dynamics, Spatial Accessibility, and Interactions with Minerals

Abstract
I Introduction
II Quantifying Soil Organic Matter
III Fractionation Methods
IV Characterization Methods
V Visualization Methods
VI Methods to Measure the Turnover Rate of SOM

Chapter 14: Nitrogen Transformations

Abstract
I Introduction
II Nitrogen Mineralization and Immobilization
III Nitrification
IV Inhibition of Nitrification
V Denitrification
VI Other Nitrogen Transformations in Soil
VII Nitrogen Movement in the Landscape

Chapter 15: Biological N Inputs

Abstract
Acknowledgments
I Global N Inputs
II Biological Nitrogen Fixation
III Free Living N2-Fixing Bacteria
IV Associative N2-Fixing Bacteria
V Phototrophic Bacteria
VI Symbiotic N2-Fixing Associations Between Legumes and Rhizobia
VII Microbial Ecology of BNF
VIII Biotechnology of BNF

Chapter 16: Biological Cycling of Inorganic Nutrients and Metals in Soils and Their Role in Soil Biogeochemistry

Abstract
I Introduction
II Nutrient Needs of Soil Microorganisms
III Effect of Microorganisms on Element Cycles
IV Examples of Interconnections Between Microbial Community/Activity and Element Cycles

Chapter 17: Modeling the Dynamics of Soil Organic Matter and Nutrient Cycling

Abstract
I Introduction
II Reaction Kinetics
III Modeling Soil Carbon and Nutrient Dynamics
IV Model Classification and Comparison
V Model Parameterization
VI Model Selection Methods
VII Conclusion

Chapter 18: Management of Soil Biota and Their Processes

Abstract
I Introduction
II Changing Soil Organism Populations and Processes
III Alternative Agricultural Management
IV The Potential for Managing Microorganisms and their Processes
V Concluding Comments on Microbial Ecology

Index
No. of pages:

598
Language:

English
Copyright:

© Academic Press

2017
Published:

12th November 2014
Imprint:

Academic Press
Hardcover

ISBN:

9780124159556
eBook

ISBN:

9780123914118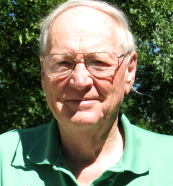 Eldor A. Paul is a Senior Research Scientist at the Natural Resources Ecology Laboratory at Colorado State University, Fort Collins and Professor Emeritus at Michigan State University, East Lansing. During his time at Michigan State, he was professor of Soil Microbiology and Biochemistry, and Crop and Soil Sciences. He earned degrees from the University of Alberta and the University of Minnesota. His research focuses on the dynamics of soil organic matter and the microbial ecology of soil. Dr. Paul is a Fellow of ASA, SSSA, the Canadian Society of Soil Science, and the American Association for the Advancement of Science.
Affiliations and Expertise
Colorado State University, Ft. Collins, USA
Tax Exemption
We cannot process tax exempt orders online. If you wish to place a tax exempt order please
contact us
.
Elsevier.com visitor survey
We are always looking for ways to improve customer experience on Elsevier.com.
We would like to ask you for a moment of your time to fill in a short questionnaire, at the end of your visit.

If you decide to participate, a new browser tab will open so you can complete the survey after you have completed your visit to this website.

Thanks in advance for your time.
Accept
Decline