Software Defined Networks
1st Edition
A Comprehensive Approach
Authors:
Paul Goransson
Chuck Black
Paperback ISBN: 9780124166752
eBook ISBN: 9780124166844
Published Date: 23rd May 2014
Secure Checkout
Personal information is secured with SSL technology.
Free Shipping
Free global shipping
No minimum order.
---
Software Defined Networks discusses the historical networking environment that gave rise to SDN, as well as the latest advances in SDN technology. The book gives you the state of the art knowledge needed for successful deployment of an SDN, including:
How to explain to the non-technical business decision makers in your organization the potential benefits, as well as the risks, in shifting parts of a network to the SDN model
How to make intelligent decisions about when to integrate SDN technologies in a network
How to decide if your organization should be developing its own SDN applications or looking to acquire these from an outside vendor
How to accelerate the ability to develop your own SDN application, be it entirely novel or a more efficient approach to a long-standing problem
Discusses the evolution of the switch platforms that enable SDN
Addresses when to integrate SDN technologies in a network
Provides an overview of sample SDN applications relevant to different industries
Includes practical examples of how to write SDN applications
Computing and software Engineering professionals, Network and Networking management professionals
Dedication
Praise Page
List of Figures
List of Tables
Foreword
Preface

Suggestions and Corrections
About the Authors
Acknowledgments

Chapter 1. Introduction

Abstract
1.1 Basic Packet-Switching Terminology
1.2 Historical Background
1.3 The Modern Data Center
1.4 Traditional Switch Architecture
1.5 Autonomous and Dynamic Forwarding Tables
1.6 Can We Increase the Packet-Forwarding IQ?
1.7 Open Source and Technological Shifts
1.8 Organization of this Book
References

Chapter 2. Why SDN?

Abstract
2.1 Evolution of Switches and Control Planes
2.2 Cost
2.3 SDN Implications for Research and Innovation
2.4 Data Center Innovation
2.5 Data Center Needs
2.6 Conclusion
References

Chapter 3. The Genesis of SDN

Abstract
3.1 The Evolution of Networking Technology
3.2 Forerunners of SDN
3.3 Software Defined Networking is Born
3.4 Sustaining SDN Interoperability
3.5 Open Source Contributions
3.6 Legacy Mechanisms Evolve Toward SDN
3.7 Network Virtualization
3.8 May I Please Call My Network SDN?
3.9 Conclusion
References

Chapter 4. How SDN Works

Abstract
4.1 Fundamental Characteristics of SDN
4.2 SDN Operation
4.3 SDN Devices
4.4 SDN Controller
4.5 SDN Applications
4.6 Alternate SDN Methods
4.7 Conclusion
References

Chapter 5. The OpenFlow Specification

Abstract
5.1 Chapter-Specific Terminology
5.2 OpenFlow Overview
5.3 OpenFlow 1.0 and OpenFlow Basics
5.4 OpenFlow 1.1 Additions
5.5 OpenFlow 1.2 Additions
5.6 OpenFlow 1.3 Additions
5.7 OpenFlow Limitations
5.8 Conclusion
References

Chapter 6. Alternative Definitions of SDN

Abstract
6.1 Potential Drawbacks of Open SDN
6.2 SDN via APIs
6.3 SDN via Hypervisor-Based Overlays
6.4 SDN via Opening Up the Device
6.5 Network Functions Virtualization
6.6 Alternatives Overlap and Ranking
6.7 Conclusion
References

Chapter 7. SDN in the Data Center

Abstract
7.1 Data Center Definition
7.2 Data Center Demands
7.3 Tunneling Technologies for the Data Center
7.4 Path Technologies in the Data Center
7.5 Ethernet Fabrics in the Data Center
7.6 SDN Use Cases in the Data Center
7.7 Open SDN versus Overlays in the Data Center
7.8 Real-World Data Center Implementations
7.9 Conclusion
References

Chapter 8. SDN in Other Environments

Abstract
Consistent Policy Configuration
Global Network View
8.1 Wide Area Networks
8.2 Service Provider and Carrier Networks
8.3 Campus Networks
8.4 Hospitality Networks
8.5 Mobile Networks
8.6 In-Line Network Functions
8.7 Optical Networks
8.8 SDN vs. P2P/Overlay Networks
8.9 Conclusion
References

Chapter 9. Players in the SDN Ecosystem

Abstract
9.1 Academic Research Institutions
9.2 Industry Research Labs
9.3 Network Equipment Manufacturers
9.4 Software Vendors
9.5 White-Box Switches
9.6 Merchant Silicon Vendors
9.7 Original Device Manufacturers
9.8 Enterprises
9.9 Standards Bodies and Industry Alliances
9.10 Conclusion
References

Chapter 10. SDN Applications

Abstract
10.1 Before You Begin
10.2 Reactive versus Proactive Applications
10.3 Analyzing Simple SDN Applications
10.4 A Simple Reactive Java Application
10.5 Background on Controllers
10.6 Using the Floodlight Controller
10.7 Using the OpenDaylight Controller
10.8 Using the Cisco XNC Controller
10.9 Using the Hewlett-Packard Controller
10.10 Switch Considerations
10.11 Creating Network Virtualization Tunnels
10.12 Offloading Flows in the Data Center
10.13 Access Control for the Campus
10.14 Traffic Engineering for Service Providers
10.15 Conclusion
References

Chapter 11. SDN Open Source

Abstract
11.1 Chapter-Specific Terminology
11.2 Open Source Licensing Issues
11.3 Profiles of SDN Open Source Users
11.4 OpenFlow Source Code
11.5 Switch Implementations
11.6 Controller Implementations
11.7 SDN Applications
11.8 Orchestration and Network Virtualization
11.9 Simulation, Testing, and Tools
11.10 OpenStack
11.11 Example: Applying SDN Open Source
11.12 Conclusion
References

Chapter 12. Business Ramifications

Abstract
12.1 Everything as a Service
12.2 Market Sizing
12.3 Classifying SDN Vendors
12.4 Impact on Incumbent NEMs
12.5 Impact on Enterprise Consumers
12.6 Turmoil in the Networking Industry
12.7 Venture Capital
12.8 Major SDN Acquisitions
12.9 SDN Startups
12.10 Career Disruptions
12.11 Conclusion
References

Chapter 13. SDN Futures

Abstract
13.1 Current State of Affairs
13.2 Potential Novel Applications of Open SDN
13.3 Conclusion
References

Appendix A. Acronyms and Abbreviations
Appendix B. Blacklist Application

B.1 MessageListener
B.2 PacketHandler
B.3 FlowManager

Index
No. of pages:

352
Language:

English
Copyright:

© Morgan Kaufmann

2014
Published:

23rd May 2014
Imprint:

Morgan Kaufmann
Paperback

ISBN:

9780124166752
eBook

ISBN:

9780124166844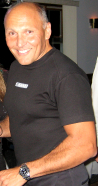 Paul Goransson is Founder and Chairperson of the Elbrys Networks where he currently leads corporate strategy and directs Elbrys' Intellectual Property portfolio. A serial entrepreneur who has led two boot-strap start-up companies through successful acquisitions by industry giants - Qosnetics by Hewlett Packard (1999) and Meetinghouse by Cisco (2006). Paul held senior management positions with Agilent Technology's Advanced Networks Division and Cisco's Wireless Networking Business UnitPaul co-authored the book "Roaming Securely in 802.11 Networks" as well as numerous articles in technical journals related to computer networking. He is often an invited speaker at technical conferences.
Affiliations and Expertise
SDN entrepreneur and founder of multiple successful startups in the networking domain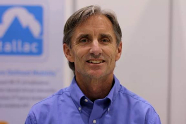 Chuck Black has over 35 years of experience in the field of computer networking, working in research
and development labs for Hewlett-Packard for most of that time before becoming co-founder of Tallac
Networks, a Software Defined Networking startup. Most recently he has been training engineering
staff and customers of major networking vendors in the areas of developing SDN applications. He has
been the innovator and creator of multiple networking products for HP in the area of Network Access
Control and Security, and holds eleven patents in these areas. Prior to this work, he developed products
in the field of Network Management for HP's software organization. In the early days of local area
networking, he was author of some of the first network topology discovery applications in the industry.
Black holds a BS and MS in Computer Science from California Polytechnic State University, San Luis
Obispo.
Affiliations and Expertise
Co-founder and Principal Software Architect at Tallac Networks Senior SDN Instructor at SDN Essentials
"I was looking for a suitable book that could give me the right sort of introduction to SDNs and direction on where to begin. This book does just that."
Tax Exemption
We cannot process tax exempt orders online. If you wish to place a tax exempt order please
contact us
.
Elsevier.com visitor survey
We are always looking for ways to improve customer experience on Elsevier.com.
We would like to ask you for a moment of your time to fill in a short questionnaire, at the end of your visit.

If you decide to participate, a new browser tab will open so you can complete the survey after you have completed your visit to this website.

Thanks in advance for your time.
Accept
Decline