Social Anxiety
2nd Edition
Clinical, Developmental, and Social Perspectives
Editors:
Stefan Hofmann
Patricia DiBartolo
eBook ISBN: 9780123785527
Hardcover ISBN: 9780123750969
Published Date: 4th August 2010
---
Social Anxiety Clinical, Developmental, and Social Perspectives, Second Edition, provides an interdisciplinary approach to understanding social anxiety disorder (SAD) by bringing together research across several disciplines, including social psychology, developmental psychology, behavior genetics, and clinical psychology.
The book explains the different aspects of social anxiety and social phobia in adults and children, including the evolution of terminology and constructs, assessment procedures, relationship to personality disorders, and psychopathology. It considers most prominent theoretical perspectives on social anxiety and SAD discussed by social psychologists, developmental psychologists, behavior geneticists, clinical psychologists, and psychiatrists. These theoretical perspectives emphasize different factors that can contribute to the etiology and/or maintenance of social anxiety/SAD. Treatment approaches are also discussed, such as cognitive behavioral therapy, exposure intervention, social skills training. The contents of this volume represent some of the best views and thoughts in the field. It is hoped that the breadth of perspectives offered will help foster continued interdisciplinary dialogue and efforts toward cross-fertilization to advance the understanding, conceptualization, and treatment of chronic and debilitating social anxiety.
The most comprehensive source of up-to-date data, with review articles covering a thorough deliniation of social anxiety, theoretical perspectives, and treatment approaches
Consolidates broadly distributed literature into single source, saving researchers and clinicians time in obtaining and translating information and improving the level of further research and care they can provide
Each chapter is written by an expert in the topic area
Provides more fully vetted expert knowledge than any existing work
Integrates findings from various disciplines - clinical, social and developmental psychology, psychiatry, neuroscience, - rather than focusing on only one conceptual perspective
Provides the reader with more complete understanding of a complex phenomena, giving researchers and clinicians alike a better set of tool for furthering what we know
Offers coverage of essential topics on which competing books fail to focus, such as: related disorders of adult and childhood; the relationship to social competence, assertiveness and perfectionism; social skills deficit hypothesis; comparison between pharmacological and psychosocial treatments; and potential mediators of change in the treatment of social anxiety disorder population



Researchers investigating anxiety disorders in general and social anxiety in particular; mental health clinicians specializing in treatment of anxiety disordres; graduate and advanced undergraduate students focused on anxiety disorders

Contributors
Introduction: Toward an Understanding of Social Anxiety Disorder
Delineation of Social Anxiety
Theoretical Perspectives
Treatment Approaches
Conclusion
References
Part I Delineation of Social Anxiety
1. Evolution of Terminology and Constructs in Social Anxiety and Its Disorders
Introduction
Overlapping and Contrasting Emotional States
Definitions
Diagnostic Nosology Classifications
Relation of Performance Deficits and Social Anxiety
Subtypes of SAD
Cultural and Developmental Considerations
Coverage Across Disciplines and Subdisciplines
Summary and Conclusions
Acknowledgments
References
2. Assessment of Social Anxiety and Social Phobia
The Clinical Interview
Interviewer -Rated Scales
Self -Report Measures
General Measures of Social Anxiety and Social Phobia
Measures of Theoretically Derived Components of Social Anxiety
Self -Report Measures for Children and Adolescents
Role -Playing Procedures
Thought -Listing and Thought-Endorsement Procedures
Psychophysiological Assessment
Summary
References
3. Shyness, Social Anxiety, and Social Anxiety Disorder
Introduction
Definitions
Prevalence
Cultural Influences
Comorbidity in a Shyness Treatment Sample
Development of Chronic Shyness
Individual Differences in Shy and Socially Phobic Individuals
Characteristics of Shy and Socially Phobic Individuals
Treatment
Social Fitness Model
References
4. Are Embarrassment and Social Anxiety Disorder Merely Distant Cousins, or Are They Closer Kin?
The Nature of Embarrassment
Embarrassment and Social Anxiety Disorder
Conclusions
References
5. Social Anxiety Disorder and Its Relationship to Perfectionism
Perfectionism and Measures of Social Anxiety in Nonclinical Samples
Perfectionism in Patients with Social Anxiety Disorder
Perfectionism in Social/Evaluative Contexts
Perfectionism and Social/Evaluative Avoidance
The Effect of Treatment for Social Phobia on Perfectionism
Summary and Conclusions
References
6. Social Phobia as a Deficit in Social Skills
Introduction
The Notion of Social Skills
Assessment of the Social Skills of Social Phobic Individuals
Skills Deficits and Social Phobia – Direct and Indirect Evidence
Social Phobia as a Problem in Social Functioning
The Treatment of Social Phobia as an Antidote to Its Etiology, or, Social Skills Training for Social Skills Deficits
Conclusion
References
7. Relation to Clinical Syndromes in Adulthood
Comorbidity in Studies Using DSM-III and DSM-III-R Criteria
Comorbidity in Studies Using DSM-IV Criteria
Comorbidity Between Social Anxiety Disorder and Other Conditions
Cross -Cultural Expressions of Comorbidity
Comment and Future Directions
References
8. Avoidant Personality Disorder and Its Relationship to Social Phobia
Introduction
Diagnostic Issues Using The DSM
Review of Early Findings
Findings from More Recent Literature
Discussion
Conclusions
References
9. Social Anxiety in Children and Adolescents: Biological, Developmental and Social Considerations
History and Morphology of Social Anxiety Disorder (Social Phobia)
Biological Factors
Developmental Factors
Social Factors
The Maintenance of Childhood Social Anxiety: A Cognitive Behavioral Model
Evidence -Based Treatment of Social Anxiety
Conclusion /Future Directions
References
Part II Theoretical Perspectives
10.Neuroendocrinology and Neuroimaging Studies of Social Anxiety Disorder
Introduction
Neuroendocrinology of Social Anxiety Disorder
Neuroanatomy of Social Anxiety Disorder
Integrating Neuroendocrine and Neuroanatomical Studies
General Conclusions
Future Directions
References
11. Genetic Basis of Social Anxiety Disorder
Introduction
Linkage Studies in Social Anxiety Disorder
Association Studies in SAD
Association Studies in Traits of Potential Relevance to SAD
Conclusions
References
12. Temperamental Contributions to the Development of Psychological Profiles
How Many Temperaments?
Genes and Neurochemistry
Other Origins of Temperament
Sources of Evidence
Variation in Reactions to the Unfamiliar
High- and Low-Reactive Infants
Assessment in the Second Year
Assessment at Four-and-a-Half Years
Assessment at Seven-and-a-Half Years
Assessment at 11 Years
Assessment at 15 Years
References
13. Basic Behavioral Mechanisms and Processes in Social Anxieties and Social Anxiety Disorders
Introduction
Current Status of Behavioral Theory of Social Anxieties and Social Anxiety Disorder
Contemporary Behavioral Principles as a Basis for the Further Development of Theories of Social Anxieties and Social Anxiety Disorder
Summary and Conclusions
Acknowledgments
References
14. Cognitive Biases in Social Anxiety Disorder Nader Amir and Jessica Bomyea
Introduction
Attention
Interpretation
Memory
Conclusions
References
15. A Cognitive Behavioral Model of Social Anxiety Disorder: Update and Extension
The Original Model
Imagery in Social Anxiety Disorder
Post -Event Processing
The Combined Cognitive Biases Hypothesis
Fear of Positive Evaluation
Emotion Dysregulation in Social Anxiety Disorder
Implications for the Rapee – Heimberg Model of Social Anxiety Disorder
References
16. Social Anxiety, Social Anxiety Disorder, and the Self
The Self
Overview
A Social-Cognitive Perspective
Theoretical and Research Perspectives on Social Anxiety
Theoretical and Research Perspectives on Social Anxiety Disorder
Future Directions
References
17. Social Anxiety, Positive Experiences, and Positive Events
A Self-Regulation Perspective on Social Anxiety
Social Anxiety and Positive Experiences
Positive Cognitions Relevant to the Social Anxiety Spectrum
Biological Markers of Diminished Rewards in Social Anxiety
Meaningful Heterogeneity in Social Anxiety
Summary
References
18. Social Anxiety as an Early Warning System: A Refinement and Extension of the Self-Presentation Theory of Social Anxiety
The Original Self-Presentation Theory
Extending the Self-Presentation Approach: Sociometer Theory
Social Anxiety and Interpersonal Behavior
Implications for Treatment
Conclusions
References
Part III Treatment Approaches
19. Psychopharmacology for Social Anxiety Disorder
Medication Treatments
Pharmacotherapy in Children and Adolescents
Recommendations
References
20. Treatment of Social Anxiety Disorder: A Treatments-by-Dimensions Review
Treatment Impact on Physiological Symptoms
Treatment Impact on Cognitive Symptoms
Treatment Impact on Overt Behavioral Performance
Overall Conclusions
Summary
References
21. Comparison between Psychosocial and Pharmacological Treatments
Psychosocial Treatments
Pharmacological Treatments
Comparison of Psychosocial and Pharmacological Treatments: Meta-Analyses
Comparison of Psychosocial and Pharmacological Treatments: Individual Trials
Advantages of Psychosocial Treatments
Advantages of Pharmacological Treatment
Novel Therapeutics: Combining "Cognitive Enhancers" with Psychosocial Treatment
Clinical Implications and Discussion
References
22. Mechanisms of Action in the Treatment of Social Anxiety Disorder
A Model of Social Anxiety Disorder
Mechanisms of Treatment: Pharmacotherapy
Mechanisms of Treatment: CBT
Combined Pharmacotherapy and CBT
Social Skills Training
Acceptance and Commitment Therapy
Other Psychosocial Treatments
Summary
References
Index




No. of pages:

632
Language:

English
Copyright:

© Academic Press

2010
Published:

4th August 2010
Imprint:

Academic Press
eBook

ISBN:

9780123785527
Hardcover

ISBN:

9780123750969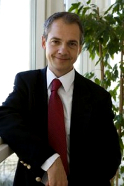 Stefan G. Hofmann, Ph.D. is an international expert on psychotherapy for emotional disorders. He is professor of Psychology at Boston University, where he is the Director of the Psychotherapy and Emotion Research Laboratory. Stefan was born and raised in Germany. He studied psychology at the University of Marburg, Germany, where he received his B.A., M.S., and Ph.D. He came to the US in 1991 and has been calling Boston his home since 1996. Prior to that, he was at SUNY Albany and before that at Stanford University. He has been President of the Association for Behavioral and Cognitive Therapies (ABCT; 2012-2013) and is presently president of the International Association for Cognitive Psychotherapy. He is presently editor-in-chief of Cognitive Therapy and Research and Associate Editor of Clinical Psychological Science and was formerly associate editor of many other journals, including the Journal of Consulting and Clinical Psychology. He is the recipient of ABCT's Outstanding Service Award, the Aaron T. Beck Award for Excellence in Contributions to CBT by Assumption College and the Aaron T. Beck Award for Significant and Enduring Contributions to the Field of Cognitive Therapy by Academy of Cognitive Therapy. He was an advisor to the DSM-5 Development Process and was a member of the DSM-5 Anxiety Disorder Sub-Work Group, Stefan has published widely as an author of more than 300 peer-reviewed journal articles and 15 books, including An Introduction of Modern CBT (Wiley-Blackwell) and Emotion in Therapy: From Science to Practice (by Guilford Press). He is also the co-author (together with David Barlow and Mark Durand) of one of the best-selling Abnormal Psychology text books in the world, Abnormal Psychology: An Integrative Approach (8th Edition). His research focuses on the mechanism of treatment change, translating discoveries from neuroscience into clinical applications, emotion regulation, and cultural expressions of psychopathology. Stefan has been awarded generous research grants from the NIMH and NARSAD. He is a fellow of the Association for Behavioural and Cognitive Therapies and the Association for Psychological Science. He gave up his American Psychological Association fellowship status when he resigned in protest over the fact that APA was actively involved in torturing political prisoners. He lectures internationally, is a licensed psychologist, and is married with two children. Weblink: http://www.bostonanxiety.org/
Affiliations and Expertise
Professor of Psychology and Director, Social Anxiety Program, Boston University, Boston, MA, USA
Affiliations and Expertise
Associate Professor of Psychology, Smith College, Northampton MA, USA