Social and Ethical Aspects of Radiation Risk Management, Volume 19
1st Edition
Series Editors:
M. Baxter
Editors:
Deborah Oughton
Sven Hansson
Hardcover ISBN: 9780080450155
eBook ISBN: 9780080914299
Imprint: Elsevier Science
Published Date: 20th September 2013
---
A companion series to the Journal of Environmental Radioactivity
Preface
Contributors
Chapter 1. Introduction
Abstract
1.1 Part I. Ethical Principles for Radiation Protection
1.2 Part II. Putting Protection to Practice
1.3 Part III. Nuclear Accidents
1.4 Part IV. Proliferation and the Nuclear Fuel Cycle
1.5 Part V. Public Participation
Chapter 2. Radiation Risks and the ICRP
Abstract
2.1 What is ICRP?
2.2 The Aims and Scope of ICRP Recommendations
2.3 The Early History and Development of ICRP Recommendations
2.4 The Development of the System of Radiological Protection and Current ICRP Recommendations
2.5 Ethical Underpinning of the Evolution of ICRP Recommendations
2.6 Some Moot Points
References
Chapter 3. Moral Thinking and Radiation Protection
Abstract
3.1 Introduction
3.2 Individual vs Collective Approaches
3.3 Weighing vs Limit-Setting
3.4 The de minimis Issue
3.5 Valuing Future Effects
3.6 Protecting the Most Sensitive People
3.7 Conclusion
References
Chapter 4. A Cross-Cultural Approach to Radiation Ethics
Abstract
4.1 Background
4.2 Ethics of Radiation Protection in a Globalizing World
4.3 "Principles of Biomedical Ethics" as an Example
4.4 Possible Sources of Cross-Cultural Ethics
4.5 The Need for Cross-cultural Discourse
4.6 The Relevance of the "Four Principles" for Cross-Cultural Radiation Protection Ethics
4.7 Further Cross-Culturally Accepted Principles with Relevance for Radiation Protection
4.8 Conclusion
References
Chapter 5. Ethical Aspects of Ecological Risks from Radiation
Abstract
5.1 Introduction
5.2 Valuing the Environment: Philosophical Theories
5.3 Common Ethical Princi
---
This book is the first comprehensive treatment of the major ethical and social issues resulting from the use of ionizing radiation. It covers topics such as nuclear fuel cycles, radioactive waste treatment, nuclear bomb testing, nuclear safety management, stakeholder engagement, cleanup after nuclear accidents, ecological risks from radiation, environmental justice, health and safety for radiation workers, radiation dose standards, the ethics of clinical radiology, and the principles of radiation protection and their ethical underpinnings. With authors ranging from philosophers to radiation protection officials and practitioners, the book spans from theoretical to practical implications of this important area of radiation risk assessment and management.
Covers all the major social and ethical issues in relation to radiation protection
Information is easily accessible and non-technical
Authors include leading radiation protection officials as well as specialists who are more independent of the radiation protection system, thus presenting both authoritative and more critical views
Includes theoretical perspectives as well as practical experience
Health physics specialists, radiation protection authorities, industry and regulators, risk assessors and managers, students in applied ethics
---
No. of pages:

408
Language:

English
Copyright:

© Elsevier Science

2013
Published:

20th September 2013
Imprint:

Elsevier Science
eBook

ISBN:

9780080914299
Hardcover

ISBN:

9780080450155
Paperback

ISBN:

9780081015230
---
"…quick and easy to read, as the chapters are quite short and do not contain equations, sophisticated graphs, or very technical language…This book definitely serves its stated purpose: it is indeed a response to the much-needed discussion between the public and government and scientists and stakeholders about radiation risk management."--Health Physics, July 2014
---
Affiliations and Expertise
Deborah Oughton is professor in nuclear and environmental chemistry, and research director of the Centre of Environmental Radioactivity, at the Norwegian University of Life Sciences (UMB). Since the early 1990s, through the support of the Norwegian Ethics Programme, she has combined a career in science with study and research on the ethical implications of radiation risk. She currently holds an associated professorship in Research Ethics at the University of Oslo, is deputy head of the National Committee on Research Ethics in Science and Technology, and ethics coordinator at UMB. She has published widely in both science and ethics, and has been a strong advocate of putting ethics into practice in radiation risk management.
Affiliations and Expertise
Center for Environmental Radioactivity (CERAD), Norwegian University of Life Sciences, Aas, Norway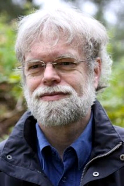 Sven Ove Hansson, professor in philosophy, is a leading expert in the ethics of risk and one of the few moral philosophers who have written extensively on the ethics of radiation protection. In addition to being a moral philosopher, he is also a logician and a decision theorist. He is editor-in-chief of Theoria and editor of the book series Studia Logica Library: Outstanding Contributions. He is a member of the editorial boards of Synthese, Studia Logica, and the Journal of Philosophical Logic; member of the scientific editorial board of Philosophy & Technology; and area editor of the book series Logic, Argumentation & Reasoning. His books include The Structure of Values and Norms and Ethics at Peril. He is the author of well over 250 articles in refereed journals. He is member of the Royal Swedish Academy of Engineering Sciences (IVA) and President of the Society for Philosophy and Technology.
Affiliations and Expertise
Division of Philosophy, Royal Institute of Technology (KTH), Stockholm, Sweden