Sea Otter Conservation
1st Edition
Editors:
Shawn Larson
James Bodkin
Glenn VanBlaricom
eBook ISBN: 9780128016879
Hardcover ISBN: 9780128014028
Published Date: 5th January 2015
---
Sea otters are good indicators of ocean health. In addition, they are a keystone species, offering a stabilizing effect on ecosystem, controlling sea urchin populations that would otherwise inflict damage to kelp forest ecosystems. The kelp forest ecosystem is crucial for marine organisms and contains coastal erosion. With the concerns about the imperiled status of sea otter populations in California, Aleutian Archipelago and coastal areas of Russia and Japan, the last several years have shown growth of interest culturally and politically in the status and preservation of sea otter populations.
Sea Otter Conservation brings together the vast knowledge of well-respected leaders in the field, offering insight into the more than 100 years of conservation and research that have resulted in recovery from near extinction. This publication assesses the issues influencing prospects for continued conservation and recovery of the sea otter populations and provides insight into how to handle future global changes.
Covers scientific, cultural, economic and political components of sea otter conservation
Provides guidance on how to manage threats to the sea otter populations in the face of future global changes
Highlights the effects that interactions of coastal animals have with the marine ecosystem
scientists studying sea otters, researchers across marine biology, marine ecology and marine conservation.
Dedication
List of Contributors
Chapter Reviewers

Chapter 1: Editor: Glenn R. VanBlaricom
Chapter 2: Editor: James L. Bodkin
Chapter 3: Editor: Glenn R. VanBlaricom
Chapter 4: Editor: Shawn E. Larson
Chapter 5: Editor: James L. Bodkin
Chapter 6: Editor: James L. Bodkin
Chapter 7: Editor: Shawn E. Larson
Chapter 8: Editor: Shawn E. Larson
Chapter 9: Editor: Shawn E. Larson
Chapter 10: Editor: James L. Bodkin
Chapter 11: Editor: Shawn E. Larson
Chapter 12: Editor: Shawn E. Larson
Chapter 13: Editor: James L. Bodkin
Chapter 14: Editor: James L. Bodkin

Preface
Chapter 1. The Conservation of Sea Otters: A Prelude

Introduction
Natural History
Conservation Successes and Challenges
Conclusion
References

Chapter 2. Natural History, Ecology, and the Conservation and Management of Sea Otters

History
Form and Function
Associated Species
Food Web
Ecosystems
Human Emotions
Discussion
References

Chapter 3. Historic and Contemporary Status of Sea Otters in the North Pacific

Introduction
Conclusion
Acknowledgments
References

Chapter 4. Challenges to Sea Otter Recovery and Conservation

Introduction
Threats: Past, Present and Future
Conclusion
References

Chapter 5. Sea Otter Conservation Genetics

Introduction
The Sea Otter Story and Conservation Genetics
Conservation Genetic Approaches
Methods
Sea Otter Genetic Research Findings
Future Work
Conclusion
References

Chapter 6. Evaluating the Status of Individuals and Populations: Advantages of Multiple Approaches and Time Scales

Introduction
The North Pacific Example
Tools of the Trade
Conclusion
Acknowledgments
References

Chapter 7. Veterinary Medicine and Sea Otter Conservation

Unique Features in Natural History are Important
Veterinary Medicine and the Evolution of Sea Otter Capture and Handling
Physical and Chemical Immobilization of Sea Otters
Role of Sea Otter Anatomy and Physiology on Conservation
The Veterinary Contribution to Sea Otter Conservation
Sea Otter Conservation, Disease, and Veterinary Medicine
Future Roles of Veterinary Medicine in Sea Otter Conservation
References

Chapter 8. Sea Otters in Captivity: Applications and Implications of Husbandry Development, Public Display, Scientific Research and Management, and Rescue and Rehabilitation for Sea Otter Conservation

Introduction
Part One: Small Numbers of Sea Otters in Captivity
Part Two: Temporary Holding of Large Numbers of Wild Animals
Discussion
Acknowledgments
References

Chapter 9. The Value of Rescuing, Treating, and Releasing Live-Stranded Sea Otters

Introduction
Sea Otter Strandings and Stranding Response
Caseload Management and Ethical Challenges
The Surrogacy Project
Creating Value
Conclusion
References

Chapter 10. The Use of Quantitative Models in Sea Otter Conservation

Introduction
Models of Behavior
Models of Population Dynamics
Models of Community Dynamics
Some Examples: Applied Conservation Models
Conclusion
References

Chapter 11. First Nations Perspectives on Sea Otter Conservation in British Columbia and Alaska: Insights into Coupled Human–Ocean Systems

Introduction: Regime Shifts and Transformations along North America's Northwest Coast
Sea Otter Use in Ancient Times
Ancient Governance and Management Protocols of Coastal Marine Resources and Sea Otters
Balancing the Needs of People and Nature: First Nations Perspectives
Navigating Towards Ecological and Social Resilience on the Northwest Coast
Acknowledgments
References

Chapter 12. Shellfish Fishery Conflicts and Perceptions of Sea Otters in California and Alaska

California
Conclusion
Disclaimer
Acknowledgments
References

Chapter 13. Conservation in Practice

Introduction
Impact of the Commercial Fur Trade on Sea Otter Populations
Laws and Treaties to Protect Sea Otters
Reintroduction of Sea Otters
Protecting Habitat
Endangered Species Legislation
Species Recovery Versus Ecological Community Recovery
Conclusion
Acknowledgments
References

Chapter 14. Synopsis of the History of Sea Otter Conservation in the United States

Introduction
Protection and Security of Fur-Bearing Mammals in Alaskan Territorial Waters in the Nineteenth Century, Following the 1867 Treaty of Cession
Protection of Sea Otters in International Waters
Protective Laws and Protocols in the Individual States
Development of Contemporary Protocols of Individual States benefiting the Conservation of Sea Otters
Regional-Scale Non-Governmental Organizations with Foci on the Conservation of Sea Otters
The IUCN Red List and Key Federal Legislation as Tools for Sea Otter Conservation
Protection of Federally Managed Habitat Spaces and Waters Utilized by Sea Otters
Discussion
Acknowledgments
References

Index
No. of pages:

468
Language:

English
Copyright:

© Academic Press

2015
Published:

5th January 2015
Imprint:

Academic Press
eBook

ISBN:

9780128016879
Hardcover

ISBN:

9780128014028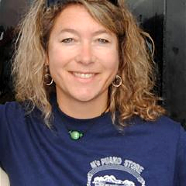 Dr. Shawn Larson received her Ph.D. from the University of Washington School of Aquatic and Fishery Science, has been the Curator of Conservation Research at the Seattle Aquarium for 22 years, and has been studying shark biology and ecology for 14 years. Dr. Larson has published over 50 peer-reviewed scientific papers and abstracts on the biology and ecology of marine animals. Dr. Larson has organized and run international shark conservation workshops for over 12 years and is currently a member of the International Union for Conservation of Nature (IUCN) Northeast Pacific Shark Specialist Group tasked with defining the conservation status of all shark species in the northeastern Pacific.
Affiliations and Expertise
Seattle Aquarium, Seattle, WA, USA
Affiliations and Expertise
Alaska Science Center, USGS, Anchorage, AK, USA
Affiliations and Expertise
Washington Cooperative Fish and Wildlife Research Unit, USGS, and School of Aquatic and Fishery Sciences, University of Washington, Seattle, WA, USA
Tax Exemption
We cannot process tax exempt orders online. If you wish to place a tax exempt order please
contact us
.