Robertson on Library Security and Disaster Planning
1st Edition
Paperback ISBN: 9780081000779
eBook ISBN: 9780081000885
Imprint: Chandos Publishing
Published Date: 15th September 2015
Secure Checkout
Personal information is secured with SSL technology.
Free Shipping
Free global shipping
No minimum order.
---
Dedication
Introduction
About the author
Acknowledgments
Section A: Safety and security

1: Unofficial wisdom: A review of occupational health and safety

Abstract
1.1 The myth of the omnipotent committee
1.2 The myth of the omnipotent director
1.3 The Paper God
1.4 Mythical beast number one: The disaster plan
1.5 Mythical beast number two: The security plan
1.6 Mythical beast number three: The workplace violence program
1.7 Mythical beast number four: Accusations of alarmism
1.8 Mythical beast number five: Apathy
1.9 The myth of perfectable heating, ventilation, and air conditioning
1.10 Death, taxes, and leaky plumbing
1.11 The mystery of signage
1.12 Vertebral follies
1.13 The myth of the magical first aid kit
1.14 Obsessive focus
1.15 Men, their strength; women, their fragility; myths, their tenacity
1.16 The myth of the magical fire extinguisher
1.17 The bomb that didn't go boom
1.18 Legends of causal folly
1.19 The perils of public washrooms
1.20 The myth of the OHS committee that finished its job

2: Our vision of things: Basic eye care for librarians

Abstract
2.1 The maintenance of good general health
2.2 Regular eye examinations
2.3 The right corrective lenses
2.4 Proper hygiene and first aid
2.5 Enlarging fine print: Elementary, my dear…
2.6 Let there be the right level of light
2.7 The issue of color
2.8 Simple workstation ergonomics
2.9 Ocular R & R
2.10 Eye exercises

3: Stress? Settle for less

Abstract
3.1 Improve your working environment
3.2 Use your working hours to your advantage
3.3 Make commuting as pleasurable as possible
3.4 Enhance your professional development
3.5 Improve your health and physical conditioning
3.6 Increase enjoyable family time
3.7 If single, accept and enjoy it
3.8 Investigate popular stressbusting methods
3.9 Walking: The librarian's choice

4: The Elvis biography has just left the building, and nobody checked it out: A primer on library theft

Abstract
4.1 Spot the crook
4.2 Why steal?
4.3 How it's done
4.4 In the event of capture…
4.5 Preventive measures
4.6 On the move and on the make

5: The data backup process: An overview for saboteurs

Abstract
5.1 Saboteur's bane: High-quality off-site storage

6: What's a little larceny between friends? Confessions of an info-thief
7: Clearing the air: Improving indoor air quality in libraries

Abstract
7.1 Bacteria, etc.
7.2 Reactions
7.3 Improvements
7.4 Welcome to the Caribbean

8: Downsizing the binder: Effective security planning for libraries

Abstract
8.1 A comforting—and false—sense of security
8.2 Fostering a security culture
8.3 Assessing and mitigating the risks
8.4 Keeping up with changing needs

9: Risks, rules, and enforcement: Enhancing child safety in the library

Abstract
9.1 Safer than most places
9.2 "We all fall down"
9.3 Assessing the risks
9.4 A Code of Patron Conduct
9.5 The librarian as enforcer

10: Shelving and safety: An overview
11: "It's not just the books!" Wheelchair patrons speak out

Abstract
11.1 Safe spots
11.2 Library attitudes
11.3 Independence on wheels
11.4 When to ignore the rules
11.5 Individual respect

12: Beyond band-aid solutions: Dealing with medical emergencies in your library

Abstract
12.1 Competent response
12.2 First aid policy
12.3 Attendants and kits
12.4 911: Don't hesitate

13: Not for the squeamish: The dirty truth about your library

Abstract
13.1 Caldecott readers and pets
13.2 Guilty as charged
13.3 Back to you
13.4 Food service
13.5 No respect for owls
13.6 Pandemic influenza
13.7 Helpful measures
13.8 Hand washing
13.9 Light and space

14: Senior security: Keeping the elderly safe

Abstract
14.1 Physical threats
14.2 Watch yourself, son
14.3 Escorts and lighting
14.4 Nice toaster
14.5 Computers are safe
14.6 The errant card
14.7 A little help from a colleague

15: Stealing from library patrons: A helpful introduction

Abstract
15.1 Avoid the rabble
15.2 Deep affection, continued
15.3 Getting out safely
15.4 Nature calls
15.5 Walkabouts

16: Into every professional life, a little moon will shine: Dealing with sub-problem patrons

Abstract
16.1 Pass the earplugs
16.2 Moon shot
16.3 R & J
16.4 Sub-problem solutions

17: Wise to the forger's tricks: Detecting bogus signatures and inscriptions in collectable books

Abstract
17.1 An author's inscription: What to look for

18: Know thy vendor: Getting the best in off-site records storage

Abstract
18.1 City hall
18.2 Procrastination
18.3 Pigeons unacceptable
18.4 Additional services
18.5 Contract or con man

19: Healthy snacks, safe stacks: How one library enhanced its security

Abstract
19.1 Anything can go
19.2 Temper, temper
19.3 Meeting set-up
19.4 Orientation and training
19.5 Exterior risks

Section B: Disaster planning

20: Hoping for the best, preparing for the worst: A disaster planner's experience

Abstract
20.1 Emergency/disaster response—Please read this now

21: People, paper, data: Disaster planning for libraries

Abstract
21.1 A sample library DRP
21.2 Fire
21.3 Flooding and leaks
21.4 Explosion
21.5 Bomb threat
21.6 Earthquake
21.7 Toxic spill
21.8 High winds/severe weather
21.9 General precautions

22: Investigating risk: Assessing and analyzing trouble before it strikes

Abstract
22.1 Risky business
22.2 Smoking is bad for you
22.3 Assessing risk
22.4 From assessment to analysis
22.5 What's the likelihood?
22.6 Dealing with villains
22.7 Be site-specific

23: A van and a plan: How consortium offices can contribute to disaster recovery

Abstract
23.1 Scenario: Stormy weather
23.2 What now?
23.3 Desperately seeking assistance
23.4 Doing what comes naturally
23.5 Consortium offices first
23.6 Postdisaster services to libraries
23.7 Additional services
23.8 Public relations in hard times
23.9 In a pinch …

24: Lights out! Dealing with power outages in your library

Abstract
24.1 Darkness visible
24.2 Backup generators
24.3 Electric doors
24.4 Let there be light
24.5 On the bright side

25: Water finds a way: Dealing with leaks and floods in your library

Abstract
25.1 The human factor
25.2 A river runs through it
25.3 Planning, lack of
25.4 Know thy building
25.5 Bibliotriage
25.6 Remember Noah
25.7 Your strategic alliance with a moisture control vendor: What it involves

26: Postponing Alexandria: Dealing with catastrophes and disasters in your library

Abstract
26.1 Writing on the wall
26.2 Risks and their effects
26.3 Mitigation measures
26.4 Response measures for life safety
26.5 Resumption measures
26.6 You've already made a start

27: Pandemic perspective: How an outbreak could affect libraries

Abstract
27.1 Closed for business
27.2 Parking lot returns
27.3 Clean teams
27.4 Maintaining health

28: Disaster? No plan? What a library director should do
29: Out! A guide to emergency evacuations

Abstract
29.1 Procedures
29.2 Time to go
29.3 Intelligent response
29.4 Burberry versus life
29.5 Real bombs are rare
29.6 Stay put
29.7 Extinguishers

30: Flood protection: Avoiding the wrong mix

Abstract
30.1 Step 1: Identify the risks and their sources
30.2 Step 2: Mitigate the risks as much as possible
30.3 Step 3: Develop and maintain strategic alliances
30.4 Step 4: Develop flood safety procedures for employees
30.5 Step 5: Develop training and testing programs for employees
30.6 Step 6: Develop a postdisaster or operational resumption plan
30.7 Generic tabletop exercise: flooding at a large library

31: Surviving by committee

Abstract
31.1 Agenda
31.2 Emergency response plan
31.3 Business resumption plan
31.4 Be brief
31.5 Six-week agenda
31.6 Characteristics of successful disaster planning committees

32: Emergency management training for your library: The joys of tabletopping

Abstract
32.1 On shaky ground?
32.2 Winter weather
32.3 Snow days!
32.4 Practical concerns
32.5 Essential questions
32.6 Sample tabletop exercise: A burst pipe causes flooding

33: Gimme shelter: Extreme weather and your library

Abstract
33.1 Freak weather
33.2 On the buses
33.3 Unromantic
33.4 Convenience
33.5 Great style

Section C: Miscellaneous contributions

34: Bookstore disasters: Surviving the worst
35: A word from a pro: Protecting your store against book thieves
36: Sabotage for beginners: Destroying vital records

Abstract
36.1 Saboteur's bane: High-quality off-site storage

37: Success without college: How cheaters prosper using fraudulent credentials
38: Social engineers and their victims: Making the wrong contact
39: State of the art: Risks to valuable artworks and their owners

Abstract
39.1 Poor storage
39.2 Inherent vice
39.3 Managing gallery risks
39.4 Smash-and-grabs
39.5 Professional management
39.6 Fraudster in action

40: Post-traumatic stress: Finding a way to heal

Index
---
Robertson on Library Security and Disaster Planning presents a collection of highly-cited, author published articles on security and disaster planning for libraries.
The book represents the only place where these articles are compiled, making it a go-to volume for practitioners. It includes topics covering all aspects of preparation and response, along with articles drawn from library journals, including Feliciter, Canadian Insurance, Disaster Recovery Journal, and Canadian Bookseller.
The book represents a wealth of the author's experience and expertise garnered during a distinguished career working with significant institutions on both their current security problems and their plans for future security.
Offers a unique and valuable collection of the author's articles on library security and disaster planning
Accompanies, and complements, Disaster Planning for Libraries, a second title by the author
Presents a range of security and disaster planning topics in an accessible, narrative style
Represents the only resource that contains such a broad range of security and disaster planning topics
Librarians, Archivists, Records managers and other Information Professionals
---
No. of pages:

156
Language:

English
Copyright:

© Chandos Publishing

2016
Published:

15th September 2015
Imprint:

Chandos Publishing
Paperback

ISBN:

9780081000779
eBook

ISBN:

9780081000885
---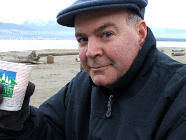 Based in Vancouver, Canada, Guy Robertson is a senior instructor at Langara College, where he teaches library history, reference and readers' advisory services, and records management. He is also an instructor in information security and risk management at the Justice Institute of British Columbia. He works as a consultant to organizations across North America, and has provided advice and services to libraries, archives, records centers, and museums in Europe and Asia. Mr. Robertson is noted for his research into book and manuscript theft, data loss and protection, and financial fraud and forgery. He has delivered keynote speeches, seminars, and workshops at conferences not only for librarians and archivists, but also for other professional and technical groups.
Affiliations and Expertise
Justice Institute of British Columbia, Canada; Adjunct professor, University of British Columbia; Senior instructor, Langara College
Tax Exemption
We cannot process tax exempt orders online. If you wish to place a tax exempt order please
contact us
.
Elsevier.com visitor survey
We are always looking for ways to improve customer experience on Elsevier.com.
We would like to ask you for a moment of your time to fill in a short questionnaire, at the end of your visit.

If you decide to participate, a new browser tab will open so you can complete the survey after you have completed your visit to this website.

Thanks in advance for your time.
Accept
Decline