Rethinking Autism
1st Edition
Variation and Complexity
Hardcover ISBN: 9780124159617
eBook ISBN: 9780123914132
Published Date: 12th September 2012
Secure Checkout
Personal information is secured with SSL technology.
Free Shipping
Free global shipping
No minimum order.
---
The media, scientific researchers, and the Diagnostic and Statistical Manual all refer to "autism" as if it were a single disorder or a single disorder over a spectrum. However, autism is unlike any single disorder in a variety of ways. No single brain deficit is found to cause it, no single drug is found to affect it, and no single cause or cure has been found despite tremendous research efforts to find same. Rethinking Autism reviews the scientific research on causes, symptomology, course, and treatment done to date…and draws the potentially shocking conclusion that "autism" does not exist as a single disorder. The conglomeration of symptoms exists, but like fever, those symptoms aren't a disease in themselves, but rather a result of some other cause(s). Only by ceasing to think of autism as a single disorder can we ever advance research to more accurately parse why these symptoms occur and what the different and varied causes may be.
Autism is a massive worldwide problem with increasing prevalence rates, now thought to be as high as 1 in 38 children (Korea) and 1 in 100 children (CDC- US)
Autism is the 3rd most common developmental disability; 400,000 people in the United States alone have autism
Autism affects the entire brain, including communication, social behavior, and reasoning and is lifelong
There is no known cause and no cure
Funding for autism research quadrupled from 1995 to 2000 up to $45 million, and the Interagency Autism Coordinating Committee has recommended $1 billion funding from 2010-2015
Developmental psychologists, child clinical psychologists, child psychiatrists, pediatric neurologists, and autism researchers.
Foreword
Preface
Acknowledgements
Chapter 1. Autism Heterogeneity
Autism Heterogeneity is Extensive and Unexplained
Autism Heterogeneity has Blocked Medical Treatment Discovery
Diagnostic Criteria have not Constrained Autism Heterogeneity
Variation in Autism Diagnostic Features
Variation in Genetic Risk Factors for Autism
Variation in Environmental Risk Factors for Autism
Summary: Variation Exists in all Autism Domains
Autism Subgroups and Unifying Theories for Autism have Addressed Heterogeneity
Subgroups and Unifying Theories have not Explained the Variation in Autism
Has Autism been Reified?
Saving the Phenomena of Autism Variation
How Should We View the Variation in Autism?
Serious Concerns for Maintaining the Autism Diagnosis
Eight Claims Concerning Autism Variation and the Autism Diagnosis
References
Chapter 2. Autism Symptom Heterogeneity Exists in Family Members
Four Pairs of Siblings with Varying Autism Symptoms
Important Research Questions Raised by Variation in the Four Sibling Pairs
Infant Sibling, Twin, and Family Studies of Autism
Autism Symptoms in Identical and Fraternal Twins
Heterogeneity in the Broader Phenotype of Autism
Two Alternate Hypotheses about the Structure of the Broader Autism Phenotype
Conclusions: Recurrence Risk Rates and Family Phenotypes Reflect Aggregates
References
Chapter 3. The Social Brain is a Complex Super-Network
The Phrenology Problem
What Brain Circuits Support Social Behaviors?
Mechanisms of The "Dark Matter" of Human Social Cognition
Current Findings for "Social Brain" Deficits in Autism
The Range and Variation in Autism Social Brain Deficits Suggest that Multiple Disorders have been Aggregated in Autism
Conclusion: No Plausible Comprehensive Model of Social Deficits in Autism
References
Chapter 4. Genetic Risk Factors Link Autism to Many Other Disorders
Many Gene Variants Contribute to Autism
Many Types of Genetic Mutations Contribute to Autism
Three Fundamental Questions for Autism Genetics
Question One: What are the Genetic Causal Patterns for Autism?
Question Two: How Do Gene Variants Cause Autism Brain Deficits?
Question Three: What Does it Mean that Autism Shares Genes with Other Disorders?
References
Chapter 5. Environmental Risk Factors Link Autism to Many Other Outcomes
The Lingering Effects of Two False but Influential Theories of Environmental Cause
Environmental Causes Link Autism Symptoms to Symptoms of Many Other Outcomes
Epigenetic Risk Factors for Autism Symptoms
Immune System Reactivity, Dysfunction, and Neuroinflammation in Autism
Conclusion: Prenatal, Perinatal, Epigenetic, and Immune System Risk Factors Link Autism to Other Outcomes and Lack Causal Specificity for Autism
References
Chapter 6. Savant Skills, Special Skills, and Intelligence Vary Widely in Autism
Unanswered Questions Regarding Savant, Prodigious, and Special Skills
What are the Prevalence Rates of Savant and Prodigious Skills?
Practice, Practice-Induced Brain Changes, and Atypical Brain Function Contributions to Savant, Prodigious, and Special Skills
Intelligence, Savant and Superior Skills, and Sensory Abnormalities in Autism
Conclusions: Theories of Savant Skills Do Not Explain Variation, and Public Attention to Savant Skills Supports an Unhelpful Stereotype of Autism
References
Chapter 7. Increasing Prevalence and the Problem of Diagnosis
Pressing Problems for the Diagnosis of Autism
Conflicts in Stakeholder Ownership of the Diagnosis of Autism
The Difficulties Inherent in the DSM System of Classification
Problems with DSM-5 Autism Spectrum Diagnostic Criteria
Conclusion: An Originalist View of Autism Avoids the Complexity of Evidence
References
Chapter 8. Autism Symptoms Exist but the Disorder Remains Elusive
The Autism Male to Female Ratio is Likely to be a Composite
Much Research is Still Focused on Trying to Unify Autism as a Single Disorder
Abandoning Autism as a Single Disorder Would Eliminate Three Inferential Problems in Autism Research
The Existing Quandary and the Argument for Autism as Symptoms
Conclusion: Autism Symptoms without a Disorder
References
Subject Index
No. of pages:

480
Language:

English
Copyright:

© Academic Press

2013
Published:

12th September 2012
Imprint:

Academic Press
Hardcover

ISBN:

9780124159617
eBook

ISBN:

9780123914132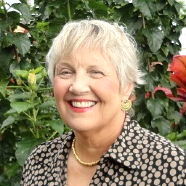 Dr. Lynn Waterhouse was the Director of Child Behavior Study at The College of New Jersey for 31 years, and is currently a Professor in Global Graduate Programs at the College. NIMH, NICHD, and private funding agencies supported her autism research. She worked with Dr. Lorna Wing on the APA DSM-III-R diagnostic criteria for autism.
"A seminal book forcing a much-needed change in the way in which we think about autism. Impressively well-researched and well-argued. A 'must-read' for all autism researchers."
--Prof. Jill Boucher, City University, London, UK
"This book by Lynn Waterhouse will ruffle some feathers, with its bold conclusion that "there is clear detriment to maintaining the diagnostic category of autism spectrum disorder." However, the evidence she presents is compelling. In every domain she investigates - symptoms, neurobiology, etiology, correlates – she finds that there is considerable heterogeneity in autism. As well as striking differences among children with an ASD diagnosis, there is also a lack of specificity in symptoms and causes. For instance, genetic variants and environmental risks that are associated with increased risk of autism are also associated with other neurodevelopmental disorders.
Waterhouse is not denying that there are children with severe developmental difficulties involving social interaction, communication and stereotyped behaviours. Rather, she is questioning whether their needs are best served by grouping them all together under a single umbrella label.
Her view is that research efforts directed at finding a unifying theory of autism are misguided, and that we should be focusing on symptoms rather than an abstract diagnostic category that can obfuscate rather than clarify our understanding."
--Prof. Dorothy Bishop, University of Oxford, UK
"The book is an argument, not an opinion piece or political manifesto. It presents a pile of research findings, and makes a case for what they tell us…I'm grateful for Lynn Waterhouse's book and fervently hope it will help knock autism research out of a rut (not to mention help improve everyday thinking about autism)… Rethinking Autism moves the conversation forward and I hope it will change our thinking for the better."--Intellectualizing blog, December 17, 2013

Tax Exemption
We cannot process tax exempt orders online. If you wish to place a tax exempt order please
contact us
.
Elsevier.com visitor survey
We are always looking for ways to improve customer experience on Elsevier.com.
We would like to ask you for a moment of your time to fill in a short questionnaire, at the end of your visit.

If you decide to participate, a new browser tab will open so you can complete the survey after you have completed your visit to this website.

Thanks in advance for your time.
Accept
Decline