Retail Crime, Security, and Loss Prevention
1st Edition
An Encyclopedic Reference
Authors:
Charles Sennewald
John Christman
Hardcover ISBN: 9780123705297
eBook ISBN: 9780080560823
Imprint: Butterworth-Heinemann
Published Date: 20th February 2008
---
Retail Crime, Security, and Loss Prevention is destined to become the "go to" source of crime- and loss prevention- related information in the retail industry. Written and edited by two nationally recognized retail security experts and enhanced with 63 contributions by others who contribute expertise in specialized areas, this book provides over 150 definitions of loss prevention terms, and discusses topics ranging from accident investigations, counterfeit currency, emergency planning, and workplace violence to vendor frauds. No other single work contains such a wealth of retail security information.
The co-authors are Charles "Chuck" Sennewald, CSC, CPP former Director of Security at The Broadway Department Stores, a major division of Carter Hawley Hale Stores, Inc., founder of the IAPSC and author of numerous security industry books, and John Christman, CPP, former VP and Director of Security for Macy's West. They have put in one book a wealth of information, techniques, procedures and source material relative to retail crime and loss prevention which will prove an invaluable reference work for professionals at all levels within the industry.
Tables, current industry figures, and statistics fully articulate the impact of loss prevention and theft in the retail setting
Case examples from the authors' own experience illustrate real-world problems and connect theory to practice
The most complete book available on retail security
Retail security industry professionals; corporate security managers; risk assessment, loss prevention, and liability professionals; private security consultants; students in security and criminal justice programs)
Dedication
About the Authors
Contributors
Preface
Introduction
A
Academic Programs
Alarm Systems
Amateur Shoplifters
Asphyxia
Auras (Guilt Auras)
Award Programs
B
Badges and Identification Cards
Balancing a Cash Register
Bank Deposits
Best Practice: Shoplifting
Bomb Threats
BURGLARY (24-hour stores, e.g., Convenience Stores, Gas Stations, Drug, Grocery, and Liquor Stores)
C
Cables
Case Management and Electronic Incident Reporting
Cash Control: Automated
Cash Office Security
Cash Register Manipulations
CCTV: An Historical Perspective in Retailing
Celebrity Appearances and Special Events
Celebrity and other "Sensitive" Arrest
Chase/Chasing Policy
Check Fraud
Citizen's Arrest (Private Person's Arrest)
Civil Disturbances
Civil Recovery
Civil Restitution
Collusion
Company Property
Concessionaires and Tenants
Conditional (Controlled) Release
Conscience Letters
Consent to Search
Contract Security in Retail Environments
Counterfeit Currency
Courtroom Appearance and Testimony
Crime Prevention through Environmental Design (CPTED)
Customer Accident Investigations
Cybersecurity Rules for the Retail Industry
D
Discount Violations
Displays
Distribution Centers/Warehouses
Docks (Receiving and Shipping)
Documentation
Drug Store Loss Prevention
Drug Testing
Drugs in the Workplace
E
Emergency Planning for Retail Businesses
Emergency Exits
Employee Fraud
Employee Handbook
Employee Purchases and Package Control
Employee Theft and Misconduct
Entrapment
Escort Policy and Procedure
E
No. of pages:

704
Language:

English
Copyright:

© Butterworth-Heinemann

2008
Published:

20th February 2008
Imprint:

Butterworth-Heinemann
eBook

ISBN:

9780080560823
Hardcover

ISBN:

9780123705297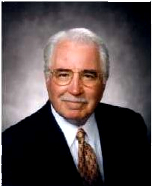 Charles "Chuck" Sennewald CSC, CPP, is an independent security management consultant and expert witness and the author of numerous Butterworth-Heinemann titles, including "Effective Security Management"; "Security Consulting"; "Retail Crime, Security and Loss Prevention: An Encyclopedic Reference;" "From the Files of a Security Expert Witness"; and earlier editions of this book "The Process of Investigation." Chuck is a graduate of California State University - Los Angeles with a BS degree in Police Science and Administration. Chuck is also the founder and first president of the International Association of Professional Security Consultants (IAPSC), and is a long-time member of ASIS International. He has lectured and is read in countries around the globe.
Affiliations and Expertise
Independent security management consultant, expert witness, and author, internationally based
John Christman, CPP, is the former VP and Director of Security for Macy's West and is now a security consultant.
Affiliations and Expertise
Security consultant & former VP & Director of Security for Macy's West, Cardiff, CA, USA
Retail Crime, Security, and Loss Prevention is destined to become the "go to" source of crime- and loss prevention- related information in the retail industry... They have put in one book a wealth of information, techniques, procedures and source material relative to retail crime and loss prevention which will prove an invaluable reference work for professionals at all levels within the industry.--The Journal: The Voice of Law Enforcement, Vol. 14 No. 2, Summer 2008