Research Methodology in the Medical and Biological Sciences
1st Edition
Editors:
Petter Laake
Haakon Benestad
Bjorn Olsen
Paperback ISBN: 9780123738745
eBook ISBN: 9780080552897
Published Date: 19th September 2007
---
Providing easy-to-access information, this unique sourcebook covers the wide range of topics that a researcher must be familiar with in order to become a successful experimental scientist. Perfect for aspiring as well as practicing professionals in the medical and biological sciences it discusses a broad range of topics that are common, yet not traditionally considered part of formal curricula. The information presented also facilitates communication across conventional disciplinary boundaries, in line with the increasingly multidisciplinary nature of modern research projects.
Perfect for students with various professional backgrounds providing a broad scientific perspective
Easily accessible, concise material makes learning about diverse methods achievable in today's fast-paced world
Postgraduate researchers in basic life science and clinical research, postdocs, researchers and clinical researchers.
Preface Contributors List of Abbreviations and Symbols Chapter 1 Philosophy of Science 1.1 Philosophy of the Natural Sciences 1.2 Philosophy of The Social Sciences Chapter 2 Ethics and Scientific Conduct 2.1 A Brief Introduction to Ethics 2.2 Scientific Conduct and Misconduct 2.3 Misconduct and Why It Occurs 2.4 Fabrication and Other Forms of Misconduct Affecting the Truth Claims of Scientific Findings 2.5 Authorship Issues 2.6 Salami, Imalas and Duplicate Publication 2.7 The Investigation and Punishment of Scientific Misconduct Appendix 1 Chapter 3 Ethics in Human and Animal Studies 3.1 Introduction 3.2 Basic Principles of Human Research Ethics 3.3 International Regulation 3.4 The Ethics of Animal Research Appendix 1 World Medical Association Declaration of Helsinki Ethical Principles for Medical Research Involving Human Subjects Appendix 2 Oviedo Convention (Council of Europe, European Treaty Series 164) Appendix 3 Oviedo Convention – Additional Protocol Concerning Biomedical Research, Chapter I–IX (Council of Europe, European Treaty Series 195) Chapter 4 Research Methodology: Strategies, Planning and Analysis 4.1 Introduction 4.2 Your Scientific Problem 4.3 More On Scientific Problems 4.4 Literature, Methods and Techniques 4.5 Research Conditions 4.6 Data Types 4.7 Techniques 4.8 Repeatability, Reproducibility and Reliability 4.9 Validity, Effect Measure and Choice of Statistical Test 4.10 Experimental Protocol 4.11 Experimental Routine Chapter 5 Literature Search and Personal Reference Databases 5.1 Information Literacy 5.2 Systematic Literature Search 5.3 How to Formulate a Query: PICO 5.4 Search Technique 5.5 Methodology Filters 5.6 Quality: Critical Appraisal 5.7 Impact Factor 5.8 Principal Bibliographic Databases 5.9 Staying Up to Da
No. of pages:

512
Language:

English
Copyright:

© Academic Press

2008
Published:

19th September 2007
Imprint:

Academic Press
eBook

ISBN:

9780080552897
Paperback

ISBN:

9780123738745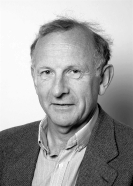 Professor, PhD Petter Laake has since 1989 been a staff member of the Institute of Basic Medical Sciences, Department of Biostatistics, University of Oslo. He has 20 years of experience in lecturing, communicating and advising in statistics, at all levels and for various target groups. Since 2001, he has worked with the postgraduate studies programme at the Faculty of Medicine, University of Oslo, and has been in charge of the mandatory basic course in research methods. He has written and edited several text books in research methodology and statistics.
Affiliations and Expertise
University of Oslo, Institute of Basic Medical Sciences, Dept of Biostatistics, Norway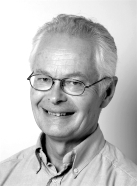 Professor, MD Haakon Breien Benestad has since 1968 been a staff member of the Institute of Basic Medical Sciences, Department of Physiology, University of Oslo. He has lectured students of medicine, odontology, nutrition and physiotherapy and has been an advisor for master and postgraduate students. He has held various basic courses for postgraduate students, compiled compendia for these courses and written a textbook of anatomy, physiology and immunology for social and health studies in upper secondary schools.
Affiliations and Expertise
University of Oslo, Institute of Medical Sciences, Department of Physiology, Norway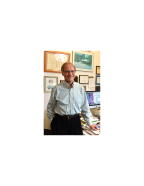 Professor, MD, Bjorn Reino Olsen is Hersey Professor of Cell Biology at Harvard Medical School and Professor of Developmental Biology, Harvard School of Dental Medicine. Since 2005, he also serves as Dean of Research at Harvard School of Dental Medicine. He has lectured worldwide and mentored and trained a large number of students and postdoctoral fellows. He is a member of and has held leadership positions in several professional organizations, has served on several Editorial Boards, and is currently Editor-in-Chief of Matrix Biology and BioMed Central's Journal of Negative Results in Biomedicine.
Affiliations and Expertise
Harvard Medical School, Department of Cell Biology, Boston, MA, USA