Renewable Energy Focus e-Mega Handbook
1st Edition
Authors:
Bent Sørensen
Paul Breeze
Galen Suppes
Nasir El Bassam
Dr. Semida Silveira
Shang-Tian Yang
Aldo da Rosa
Harsh Gupta
Sukanta Roy
Mukesh Doble
Michel Broussely
Preben Maegaard
Frano Barbir
Gianfranco Pistoia
Soteris Kalogirou
Truman Storvick
eBook ISBN: 9780123747068
Published Date: 29th December 2008
---
A one-stop Desk Reference, for engineers involved in renewable energies; this is a book that will not gather dust on the shelf. It brings together the essential professional reference content from leading international contributors in the field. Material ranges from basic to advanced topics
A fully searchable Mega Reference Ebook, providing all the essential material needed by Energy and Environmental Engineers on a day-to-day basis.

Fundamentals, key techniques, engineering best practice and rules-of-thumb together in one quick-reference.

Over 2,500 pages of reference material, including over 1,500 pages not included in the print edition
Renewable energy engineers and managers; Professionals in environmental engineering, chemical engineering and mechanical engineering; Energy providers; equipment designers and manufacturers;

Author Biographies
Section 1 Introduction
1.0 Introduction
1.1 The History of Energy
Section 2 Energy Perspectives
2.1 Energy Perspectives
2.2 Political and Technological Issues
2.3 Electrical Power as Sustainable Energy
2.4 Planning of Integrated Energy Systems for Rural Communities
2.5 The Energy Outlook
2.6 Bioenergy - Realizing the Potential Now
Section 3 Alternative Energy Sources
3.1 Alternate Energy Sources
3.2 Energy Reserves and Renewable Energy Sources
3.3 The Individual Energy Sources
3.4 Renewable Energy Resources and Technologies
Section 4 Energy Conversion
4.1 Energy Conversion Processes
4.2 Mechanical Heat Engines
4.3 Ocean Thermal Energy Converters
Section 5 Fuel Cells
5.1 Fuel Cells
5.2 Fuel Cell System Design
5.3 Fuel Cell Applications
5.4 Fuel Cells and Hydrogen Economy
Section 6 Solar Power
6.1 Solar Power
6.2 Solar Thermal Collectors and Applications
6.3 Solar Radiation
6.4 Photovoltaic Converters
6.5 Solar Thermal Power Generation
6.6 Solar Thermal Energy, Industrial and Heat Applications
Section 7 Ocean, Wave and Tidal Power
7.1 Ocean Power
7.2 Tidal Energy
7.3 Wave and Tidal Energy Conversion
Section 8 Geothermal Power
8.1 Geothermal Power
8.2 Basic Concepts
8.3 Worldwide Status of Geothermal Resource Utilization
8.4 Thermal Energy of the Oceans
Section 9 Wind Power
9.1 Wind Power
9.2 Wind Farms
Section 10 Hydropower
10.1 Hydropower Resources
10.2 Hydropower Technology
Section 11 Power from Waste
11.1 Power from Waste
11.2 Waste Energy Technology
Section 12 Bioenergy
12.1 Bioenergy
12.2 Biodiesel Fuels
12.3 Biomass-Based Power Generation
12.4 Bioreactor Engineering
12.5 Power Generation from Biorenewable Resources
12.6 Biological Production of Hydrogen from Biorenewable Resources
Section 13 Storage Technologies
13.1 Storage Technologies
13.2 Lead Acid Batteries for Solar and Wind Energy Storage
13.3 Battery Management and Life Prediction
13.4 Battery Collection and Recycling


No. of pages:

528
Language:

English
Copyright:

© Academic Press

2009
Published:

29th December 2008
Imprint:

Academic Press
eBook

ISBN:

9780123747068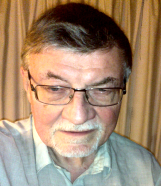 Professor Emeritus at the Department of People and Technology, and a professor of physics at the Institute of Mathematics and Physics, both at Roskilde University, Denmark. He is also an independent consultant at Novator Advanced Technology Consulting. Bent Sørensen's research is cross-disciplinary and has resulted in nearly a thousand scientific articles and some 40 books, including foundation work in economic theory (the scenario method, life-cycle analysis) and in energy research (renewable energy resources, technology and applications).
Dr. Sørensen is one of the world's leading specialists in renewable energy. He has five decades of experience in researching the field, and has published hundreds of monographs, articles in scientific journals, technical reports, and conference contributions. He has received several awards and has been knighted by Her Majesty Queen Margrethe of Denmark.
He has worked at universities in Japan, France, Denmark, Australia and the United States (Berkeley and Yale), has been a consultant to governments and international organizations, a lead author in the IPCC climate assessment recipient of several international prizes and honors.
Affiliations and Expertise
Professor, Department of People and Technology, Roskilde University, Denmark; Independent Consultant, NOVATOR Advanced Technology Consulting, Denmark
Paul Breeze is a journalist and freelance science and technology writer and consultant in the United Kingdom. He has specialised in power generation technology for the past 30 years. In addition to writing Power Generation Technologies, Second Edition, he has contributed to journals and newspapers such as The Financial Times and The Economist and has written a range of technical management reports covering all the aspects of power generation, transmission and distribution.
Affiliations and Expertise
Freelance Science and Technology Writer/Consultant, UK
Galen J. Suppes is a professor at the Department of Chemical Engineering of the University of Missouri, Columbia, USA. He received his B.S in Chemical Engineering from Kansas State University in 1985, and his Ph.D. from The Johns Hopkins University in 1989. He has also done Post-Doc Class Work at the University of Huston in 1991/92, and is author of over 120 documents, including peer reviewed articles, conference papers and scientific reports.
Affiliations and Expertise
Professor, Department of Chemical Engineering, University of Missouri, Columbia, MO, USA
Dr. El Bassam is Director, International Research Center for Renewable Energy in Germany in close cooperation with UN, EU and other national and international organizations. Its mission is the integration and application of renewable energy resources for electricity, water and food supply and development of renewable energy management strategies. Dr. El Bassam has won several awards for his work in this area including the World Pioneer in Renewable Energies award in 2003 from UNESCO and the Award in Science and Technology for Sustainable Rural Development of Energy and Water Supply from the Chinese Science Academy. He is currently the Editor of Springer's Journal "Sustainability Science" and American Journal of Engineering and Applied Sciences (AJEAS).
Affiliations and Expertise
International Research Center for Renewable Energy (IFEED)
Affiliations and Expertise
Swedish Energy Agency, Eskilstuna, Sweden
Affiliations and Expertise
Department of Chemical Engineering, Ohio State University, OH, USA
Dr. da Rosa taught the perennially popular Renewable Energy course at Stanford University for over 30 years. Former Chairman of the Brazilian National Research Council, Director of the Aeronautical Technical Center, and founder of Brazilian NASA, he also served as the CEO of a tech start-up, Chairman of the Board for a microprocessor manufacturer, and as a member of Siemens Corporation's scientific advisory board.
Affiliations and Expertise
Stanford University, Professor Emeritus (deceased), USA
Affiliations and Expertise
Department of Ocean Development, New Delhi, India
Affiliations and Expertise
National Geophysical Research Institute, Hyderabad, India
Affiliations and Expertise
Department of Biotechnology I.I.T. Madras, Chennai, India
Affiliations and Expertise
SAFT, Speciality Battery Group, Poitiers, France
Dr. Maegaard is Director of the Nordic Folkecenter for Renewable Energy, an institute for the development and implementation of renewable energies located in Denmark. The center has, under his leadership, provided transfer of renewable energy technology to many countries. Dr. Maegaard was appointed the first president of the World Wind Energy Institute, first president of the World Wind Energy Association, and has served as a Renewable Energy Adviser to the President of Mali. For over three decades, Dr. Maegaard has been a director, organizer, and speaker at numerous international seminars, workshops and conferences. He has authored numerous reports, books, and articles in Danish, English, German and Japanese on renewables and sustainable development.
Affiliations and Expertise
Danish Center for Renewable Energy, Hurup Thy, Denmark
Affiliations and Expertise
Connecticut Global Fuel Cell Center, University of Connecticut, Storrs, USA
Affiliations and Expertise
formerly Research Director, National Research Council, Rome, Italy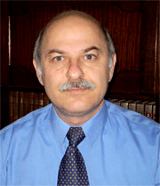 Professor Soteris Kalogirou obtained his PhD and DSc from the University of Glamorgan, UK. For more than 30 years, he has been actively involved in research of solar energy and in flat plate and concentrating collectors, solar water heating, solar steam generating systems, desalination, photovoltaics and absorption cooling in particular. He has many books and book contributions and has published large number papers in international scientific journals and refereed conference proceedings. He is Editor-in-Chief of Renewable Energy and Deputy Editor-in-Chief of Energy, as well as Editorial Board Member of another eleven journals. He is the author of the book Solar Energy Engineering: Processes and Systems and Thermal Solar Desalination, both published by Academic Press of Elsevier. He has been a member of World Renewable Energy Network (WREN), American Society of Heating Refrigeration and Air-conditioning Engineers (ASHRAE), Institute of Refrigeration (IoR) and International Solar Energy Society (ISES).
Affiliations and Expertise
Professor, Department of Mechanical Engineering and Materials Sciences and Engineering, Cyprus University of Technology, Limassol, Cyprus
Affiliations and Expertise
Professor Emeritus, University of Missouri, Columbia, USA
Tax Exemption
We cannot process tax exempt orders online. If you wish to place a tax exempt order please
contact us
.