Regulated Cell Death Part B, Volume 545
1st Edition
Necroptotic, Autophagic and other Non-apoptotic Mechanisms
Serial Volume Editors:
Avi Ashkenazi
Jim Wells
Junying Yuan
Hardcover ISBN: 9780128014301
eBook ISBN: 9780128016190
Published Date: 23rd July 2014
Secure Checkout
Personal information is secured with SSL technology.
Free Shipping
Free global shipping
No minimum order.
---
Preface
Chapter One: Assays for Necroptosis and Activity of RIP Kinases

Abstract
1 Introduction
2 Cellular Models of Necroptosis
3 Measurement of Necroptotic Cell Death
4 Recapitulation of RIP1 Kinase Expression in RIP1-Deficient Jurkat Cells
5 Analysis of Necrosome Complex Formation
6 Endogenous RIPK Autophosphorylation Assays (Fig. 1.9)
7 Analysis of Recombinant RIPK1 Kinase Activity and Inhibition by Necrostatins
8 Conclusions
Acknowledgments

Chapter Two: IAP Family of Cell Death and Signaling Regulators

Abstract
1 Identification of IAPs, Structure, and Domain Function
2 IAP Proteins and Cell Death Pathways

Chapter Three: Activation of the NLRP3 Inflammasome by Proteins That Signal for Necroptosis

Abstract
1 Introduction
2 Altered Expression or Function of Enzymes That Control Induction of Necroptosis Results in Altered Generation of IL-1β and IL-18 by Mouse DCs
3 Signaling Proteins Controlling Necroptosis Affect Assembly of the NLRP3 Inflammasome
4 Does the Similarity Between the Regulation of Necroptosis and of Assembly of the NLRP3 Inflammasome Reflect Activation of the Inflammasome by Products of Necrotic Cells?
5 Concluding Remarks
Acknowledgments

Chapter Four: Characterization of the Ripoptosome and Its Components: Implications for Anti-inflammatory and Cancer Therapy

Abstract
1 Introduction
2 The Ripoptosome: Cellular Model Systems to Study Its Formation
3 Biochemical Analysis of the Ripoptosome: Analysis of Ripoptosome Formation and Identification of Novel Components via Immunoprecipitation and Mass Spectrometry
4 Outlook: Future Implications of the Function and Regulation of the Ripoptosome

Chapter Five: Tools and Techniques to Study Ligand–Receptor Interactions and Receptor Activation by TNF Superfamily Members

Abstract
1 Introduction
2 Methods
3 Conclusions
Acknowledgments

Chapter Six: Necrotic Cell Death in Caenorhabditis elegans

Abstract
1 Introduction
2 Necrotic Cell Death Paradigms During C. elegans Development
3 Nondevelopmental Necrotic Death
4 Execution of Necrosis
5 C. elegans as a Model for Human Diseases Entailing Necrosis
6 Concluding Remarks
Acknowledgments

Chapter Seven: Noncanonical Cell Death in the Nematode Caenorhabditis elegans

Abstract
1 Introduction
2 Pathological Cell Death Induced by Genome Lesions and Environmental Stress
3 Developmental Cell Deaths That Do not Follow the Canonical Apoptotic Pathway
4 Nonapoptotic, Caspase-Independent Linker Cell Death
5 Conclusion
Acknowledgments

Chapter Eight: Autophagy and Cell Death in the Fly

Abstract
1 Introduction
2 Materials and Methods
3 Data Analysis and Interpretation
Acknowledgments

Chapter Nine: Structural Studies of Death Receptors

Abstract
1 Introduction. Signaling by the Tumor Necrosis Receptor Superfamily
2 Outline Death Ligand and DR Domain Structure
3 DR Ectodomain Structure
4 Physiological Complexes of Death Ligands with DRs
5 A Decoy Receptor–Ligand Complex
6 The DR Preligand Association Domain
7 Death Ligand Structure–Activity Relationships
8 Structural Analysis of AntiTNF Agents
9 Structural Analysis of the Blockade of DR Function
10 DR Cytoplasmic Domains
11 DD Structure
12 The DD Superfamily
13 DD Assembly Revealed by the Structure of the PIDDosome Core
14 Structural Characterization of CD95:FADD-DD Complexes
15 Relevance of CD95:FADD-DD Assemblies to Physiological CD95 Signaling
16 Unanswered Questions and Future Prospects
Acknowledgments

Chapter Ten: Use of E2~ Ubiquitin Conjugates for the Characterization of Ubiquitin Transfer by RING E3 Ligases Such as the Inhibitor of Apoptosis Proteins

Abstract
1 Introduction
2 Synthesis of E2~ Ub Conjugates
3 Characterization of RING-E2~ Ub Complexes
4 Conclusion
Acknowledgments

Chapter Eleven: Multidimensional Profiling in the Investigation of Small-Molecule-Induced Cell Death

Abstract
1 Introduction
2 Gene Expression Profiling
3 Protein Quantification
4 Gene–Small-Molecule Interactions
5 Small-Molecule Combination Interactions
6 Cell Line Viability Profiling
7 Quantitative Imaging
8 Modulatory Profiling
9 Conclusions

Author Index
Subject Index
---
Regulated Cell Death Part A & Part B of Methods in Enzymology continues the legacy of this premier serial with quality chapters authored by leaders in the field. This volume covers research methods in apoptosis focusing on the important areas of intrinsic pathway, extrinsic pathway, caspases, cellular assays and post-apoptotic effects and model organisms; as well as topics on necroptosis and screening approaches.
Continues the legacy of this premier serial with quality chapters authored by leaders in the field
Covers research methods in biomineralization science
Regulated Cell Death Part A & Part B contains sections on such topics as apoptosis focusing on the important areas of intrinsic pathway, extrinsic pathway, caspases, cellular assays and post-apoptotic effects and model organisms; as well as topics on necroptosis and screening approaches
Biochemists, biophysicists, molecular biologists, analytical chemists, and physiologists.
---
No. of pages:

352
Language:

English
Copyright:

© Academic Press

2014
Published:

23rd July 2014
Imprint:

Academic Press
Hardcover

ISBN:

9780128014301
eBook

ISBN:

9780128016190
---
About the
Serial Volume Editors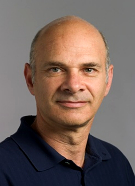 Dr Avi Ashkenazi received his PhD in Biochemistry in 1986 from the Hebrew University of Jerusalem, Israel. From 1986 to 1989 he trained as a postdoctoral fellow at the University of California, San Francisco, and the biotechnology company, Genentech. As a postdoc, he helped identify the muscarinic acetylcholine receptor gene family and deciphered its interactions with specific G proteins – work that in 1988 earned him and two of his colleagues the first prize of the Boehringer Ingelheim Award. In 1989 Dr Ashkenazi joined Genentech as s Scientist and progressed through the ranks to become Senior Staff Scientist and Director, most recently within the Research Oncology division. In the early 1990's he contributed to the development and translation of a technology to fuse immunoglobulin Fc domains to other proteins, now used in numerous research laboratories and in important biotechnology drugs including Enbrel® and Eylea®. Subsequently, Dr Ashkenazi's laboratory discovered several novel members of the tumor necrosis factor (TNF) superfamily, most notably, the apoptosis-inducing ligand Apo2L/TRAIL and its "death" and "decoy" receptors. Dr Ashkenazi's basic research has focused on the mechanisms of apoptosis signaling by death receptors, and his translational work in this area pioneered the clinical development of pro-apoptotic receptor agonists (PARAs) for cancer therapy. To date, Dr Ashkenazi has published 110 research papers and 31 review articles and has co-edited a book on antibody fusion proteins. His top 5 publications have been cited in sum over 11,000 times. His work on death receptors is highlighted in the textbook: "The biology of Cancer" by Robert A. Weinberg. He has presented 99 lectures at scientific institutions and conferences and is a named inventor on 59 issued US patents. Dr Ashkenazi co-chaired the international TNF conference in 2007 and has served or serves on the editorial boards of Current Biology, Clinical Cancer Research, Nature Reviews Cancer, Journal of Biological Chemistry, Cancer Biology & Therapy, Cell Death & Differentiation and Molecular Cancer Therapy.
Affiliations and Expertise
Oncology, Genentech Inc, CA, USA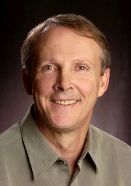 James A. Wells, PhD, focuses on development of enabling technologies for engineering proteins and for identifying small molecules to aid in drug discovery for challenging targets such as allosteric regulation and protein-protein interactions. He is interested in the discovery and design of small molecules and enzymes that trigger or modulate cellular processes in inflammation and cancer. Using small molecules and engineered proteins, the Wells lab is studying how activation of particular signaling nodes involving protease, kinases, or ubiquitin ligases drives cell biology. The lab has focused much on a set of proteases, known as caspases, responsible for fate determining cellular decisions involved in apoptosis and innate inflammation among others. These enzymes act as cellular remodelers and help us understand the essential protein struts that support life. These targets also provide leads for developing new cancer therapeutics and biomarkers for cancer treatment.
Wells is a professor and chair of the Department of Pharmaceutical Chemistry in the UCSF School of Pharmacy. He holds a combined appointment as professor in the Department of Cellular & Molecular Pharmacology in the School of Medicine. He joined UCSF in 2005 as holder of the Harry Wm. and Diana V. Hind Distinguished Professorship in Pharmaceutical Sciences. Wells also founded and directs the Small Molecule Discovery Center (SMDC) located at UCSF's Mission Bay campus. He earned a PhD degree in biochemistry from Washington State University with Professor Ralph Yount in 1979 and completed postdoctoral work at Stanford University School of Medicine with Professor George Stark in 1982. Before joining UCSF, Wells was a founding scientist in Genentech's Protein Engineering Department and in 1998 co-founded Sunesis Pharmaceuticals.
Wells is a recipient of the Hans Neurath Award by the Protein Society, the Pfizer Award and Smissman Award given by the American Chemical Society, the Perlman Lecture Award given by the ACS Biotechnology Division, the du Vigneaud Award given by the American Peptide Society, the Merck Award from the ASBMB and in 1999 a member of the National Academy of Sciences.
Affiliations and Expertise
Departments of Pharmaceutical Chemistry and Cellular & Molecular Pharmacology, The Wells Lab, UCSF Mission Bay, CA, USA
Affiliations and Expertise
Department of Cell Biology, Harvard Medical School, MA, USA
Tax Exemption
We cannot process tax exempt orders online. If you wish to place a tax exempt order please
contact us
.
Elsevier.com visitor survey
We are always looking for ways to improve customer experience on Elsevier.com.
We would like to ask you for a moment of your time to fill in a short questionnaire, at the end of your visit.

If you decide to participate, a new browser tab will open so you can complete the survey after you have completed your visit to this website.

Thanks in advance for your time.
Accept
Decline