Recent Advances in Parkinson's Disease, Volume 252
1st Edition
Serial Volume Editors:
Anders Bjorklund
Angela Cenci-Nilsson
Hardcover ISBN: 9780444642608
Published Date: 1st April 2020
Secure Checkout
Personal information is secured with SSL technology.
Free Shipping
Free global shipping
No minimum order.
---
1. What can we learn from iPS cell models of PD
Richard Wade-Martins
2. What can we learn from animal models of PD?
M. Angela Cenci and Anders Björklund
3. Molecular basis of selective neuronal vulnerability in PD
D. James Surmeier
4. Mechanisms of alpha-synuclein toxicity – an update
Tiago Fleming Outeiro
5. New vistas on the role of glial cells in neurodegeneration and regeneration
Katarzyna Z. Kuter
6. Role of innate and adaptive immunity in Parkinson´s disease
David George Standaert
7. Pathways of protein synthesis and degradation in the pathogenesis of PD
Mark R. Cookson
8. Pathways of endosomal sorting and trafficking in the pathogenesis of PD
Darren Moore
9. Circuit breakdown: new players in basal ganglia dysfunctions in PD
Elena Moro
10. Prodromal PD: a new nosological entity and therapy indication
Kirsten E. Zeuner
11. The gut microbiome in PD: a culprit or a bystander?
Roberto Cilia
12. New approaches to gene therapy in PD
Vania Broccoli
13. New approaches to counter protein aggregation pathology
Patrik Brundin
14. Repurposing antidiabetic drugs for the treatment of PD: rationale and clinical experience
Tom Foltynie
15. Basal ganglia oscillations as biomarkers for targeting circuit dysfunctions in PD
Per Petersson
16. Pharmacological targets for symptomatic and disease-modifying therapies – an update
Per Svenningsson
---
Recent Advances in Parkinson´s Disease Research, Volume 252, represents a follow-up on two previous volumes presented in the Progress in Brain Research series, Volumes 193 and 193, both published in 2010. It contains a collection of overview articles written by leading researchers in Parkinson's, discussing the most important advances made in basic, translational and clinical research. Topics of note in this new release include What can we learn from iPS cell models of PD, What can we learn from animal models of PD?, Molecular basis of selective neuronal vulnerability in PD, Role of innate and adaptive immunity in Parkinson´s disease, and much more.
Covers all key aspects of current research on Parkinson´s disease
Includes topics that range from basic studies on disease models and pathogenic pathways (e.g., protein misfolding, immune and glial mechanisms) to clinical studies on disease features, microbiome, pathophysiology and therapeutic approaches
Presents articles authored by world leaders in their respective fields
Basic and clinical researchers in the field of neurodegeneration, proteinopathies and Parkinson´s disease
---
No. of pages:

358
Language:

English
Copyright:

© Elsevier

2020
Published:

1st April 2020
Imprint:

Elsevier
Hardcover

ISBN:

9780444642608
---
About the
Serial Volume Editors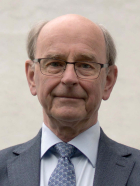 Anders Bjorklund Serial Volume Editor
Anders Björklund is Senior Professor of neuroscience at Lund University (Sweden). His research career at Lund University spans over more than 50 years, and has resulted in a publication list that covers over 600 papers. His major achievements are in the field of cell transplantation and brain repair. He started this line of research in the mid 1970ies, based on the idea that immature neurons can be used to restore brain circuitry and promote functional recovery in animal models of neurodegenerative diseases. During this period, 1975-1985, his group pioneered this approach using cells obtained from the fetal brain. Anders and his clinical collaborators obtained permission to use tissue from aborted human fetuses in a series of open-label clinical trials in PD patients. Although the outcome of these trials has been quite variable, they have given proof-of-principle that immature dopamin neurons can survive and mature in the striatum in advanced PD patients, and restore dopamine neurotransmission in the area of the striatum re-innervated by the grafted neurons. Since the 1980ies the Lund neural transplantation program has been a leader in the development of restorative therapies in Parkinson´s disease. Current efforts at the Wallenberg Neuroscience center are focused on the development of stem cell-derived dopamine neurons for transplantation, aimed at the development of transplantable neurons derived from human pluripotent stem cells for clinical application. In a parallel line of work Anders group has explored the use of viral vector-mediated gene transfer for neuroprotection and brain repair, with the aim to develop new therapeutic approaches for Parkinson´s disease and other neurodegenerative disorders. In addition, he has pioneered the use of AAV vectors for overexpression of human -synuclein for induction of Parkinson-like neurodegeneration in the nigrostriatal system. This approach has provided a new tool for modeling of the progressive synuclein-induced disease process in animal models of PD.
Affiliations and Expertise
Lund University, Lund, Sweden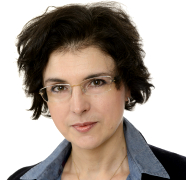 Angela Cenci-Nilsson Serial Volume Editor
Angela Cenci Nilsson (author name M. A. Cenci) is Professor of Experimental Medical Research at Lund University (Sweden) where she heads the Basal Ganglia Pathophysiology Group). The group's research activities address the pathophysiology and pharmacology of Parkinson's disease (PD) and L-DOPA-induced dyskinesia using a multidisciplinary and translational approach. Current projects span a large variety of topics, including synaptic dysfunctions, dopamine receptor signaling, gliovascular-neuronal interactions, and neurorestorative treatments to enhance function and plasticity in the damaged nigrostriatal pathway. Angela has a combined clinical-basic science background, having graduated in Medicine and specialized in Neurology at the University of Verona (Italy) before obtaining a PhD degree in Neurobiology at Lund University under the supervision of Prof. Anders Björklund. In 2002 Angela received a tenured appointment as Associate Professor at Lund University, which was followed by an appointment as Full Professor in 2008. Angela has pioneered the development of symptomatic models of parkinsonism and L-DOPA-induced dyskinesia in rodents, and exploited these models to discover cellular mechanisms of disease and new therapeutic approaches. For these research achievements, she has received several awards (such as, the Erik K. Fernström Award for Young Promising Investigators, the Medal of Honours for Parkinson´s Research by the Swedish Parkinson's Disease Foundation, and a recent membership in the Royal Academy for the Natural Sciences, Medicine and Technology in Lund). Angela currently serves on the scientific advisory boards and steering committees of several national and international research organizations, including the Swedish National Microscopy Infrastructure, The Swedish Parkinson's Research Foundation, the Swedish Brain Foundation, the International Association for Parkinsonism and Related Disorders (IAPDR), and the International Basal Ganglia Society (IBAGS).
Affiliations and Expertise
Tax Exemption
We cannot process tax exempt orders online. If you wish to place a tax exempt order please
contact us
.