Raising Entrepreneurial Capital
2nd Edition
Authors:
John Vinturella
Suzanne Erickson
Hardcover ISBN: 9780124016668
eBook ISBN: 9780124017283
Published Date: 15th January 2013
---
Raising Entrepreneurial Capital guides the reader through the stages of successfully financing a business. The book proceeds from a basic level of business knowledge, assuming that the reader understands simple financial statements, has selected a specific business, and knows how to write a business plan. It provides a broad summary of the subjects that people typically research, such as "How should your company position itself to attract private equity investment?" and "What steps can you take to improve your company's marketability?"
Much has changed since the book was first published, and this second edition places effects of the global recession in the context of entrepreneurship, including the debt vs. equity decision, the options available to smaller businesses, and the considerations that lead to rapid growth, including venture capital, IPOs, angels, and incubators. Unlike other books of the genre, Raising Entrepreneurial Capital includes several chapters on worldwide variations in forms and availability of pre-seed capital, incubators, and the business plans they create, with case studies from Europe, Latin America, and the Pacific Rim.
Combines solid theory with a practitioner's experience and insights
Case studies illustrate theory throughout the book
Updated to reflect the realities of the global economic recession
Students in entrepreneurship programs, particularly entrepreneurial finance courses, entrepreneur firms, and independent entrepreneurs
Dedication
Preface
Acknowledgments
1. Introduction

Getting Started
The Typical American Business
Requirements for Being Considered a Small Business
Small Businesses' Role in the U.S. Economy
Understanding the Characteristics of Small Businesses
Examples of Opportunities for Self-Employed Entrepreneurs
The Home-Based Alternative
Is Fractional Entrepreneurship the Way to Start?
Characteristics of Business Owners
Global Entrepreneurship
Creative Sources of Capital: Bootstrapping
Initial Sources of Capital
Small Firms' Typical Use of Financial Services
Bootstrap Strategies
Growing the Business
Raising Funds Using Social Networking
Perspectives on Small Business Failure
Organizational Form
Ownership Structure and Capitalization
Organization of the Book
Summary
Discussion Questions
Case 1.1 New Tech (A): Overview
Bibliography

2. Alternatives in Venture Financing: Debt Capital

Introduction
Case 2.1 SPS: Financing Strategy
Case 2.2 MDO Products, Inc.: Start-Up Financing
Case 2.3 Cajun Yachts, Inc.: Start-Up Financing
Summary
Discussion Questions
Case 2.4 New Tech (B): How Much Do They Need?
Appendix 2.1 New Tech (C): Financial Statements
Appendix 2.2 New Tech (D): Financial Ratios
Appendix 2.3 New Tech (E): Key Assumptions
Bibliography

3. Alternatives in Venture Financing: Early-Stage Equity Capital

Introduction
Case 3.1 New Tech (F): Where Will the Money Come from?
Summary
Discussion Questions
Case 3.2 New Tech (G): Are They Worth an Investor's Time?
Case 3.3 Ecoturista
Bibliography

4.
No. of pages:

360
Language:

English
Copyright:

© Elsevier

2013
Published:

15th January 2013
Imprint:

Elsevier
eBook

ISBN:

9780124017283
Hardcover

ISBN:

9780124016668
Paperback

ISBN:

9780323282628
Dr. Vinturella was founder and 20-year President of a building supplies wholesaler, sold to a regional chain in 1998; Tammany Supply, Inc. was named a Blue-Chip Enterprise by the U.S. Chamber of Commerce in 1994 and was featured ("The Wizardry of Tammany Supply") in the trade journal, Supply House Times. He also participated in the startup of several small businesses as officer/owner, including a microbrewery, software developer, "cajun" food manufacturer, and quick oil change franchise.He taught at Dillard University, New Orleans, LA, USA and is currently a Business Consultant in Cincinnati, Ohio, USA.
Affiliations and Expertise
Business Consultant, Cincinnati, OH, USA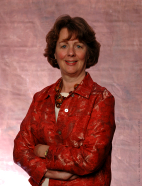 Dr. Suzanne Erickson received her PhD in Finance from the University of Washington. She taught at Seattle University for several years where she was instrumental in starting the Entrepreneurship Center. Currently she is the Associate Dean in the College of Business and Mass Communication at Brenau University in Gainesville GA. Her areas of expertise are Corporate Finance, Valuation and Entrepreneurial Finance. In addition to publishing several articles in the areas of corporate finance and Raising Entrepreneurial Capital, a text coauthored with John Vinturella, she has consulted with several start-ups, Fortune 500 companies and non-profits. To read the author's blog, visit http://scitechconnect.elsevier.com/category/economics-finance/
Affiliations and Expertise
Brenau University, Gainesville, GA, USA
R"Offering ideas based on standard financial theory, this practical guide for entrepreneurs describes alternatives for financing at all stages of the venture's life cycle. After a review of types of ventures and organizations, chapters deal with debt financing, sources of equity, preparing a business plan, valuation, and venture capital, as well as exit strategies, franchising, internal financial management, and the global equity market."--eference & Research Book News, December 2013
"Experiential in its approach, this book will be a great resource as a guide to the potential entrepreneur while also serving as an excellent text in Entrepreneurial Studies programs and other courses. Covering topics of crucial importance and providing a wealth of details, it also includes a variety of material not commonly found in finance texts."--Alva Butcher, Acting Director, School of Business and Leadership, University of Puget Sound
"Need money to launch your venture? You need this book. Raising Entrepreneurial Capital will guide you through the intracacies and alternatives for raising money, growing, and harvesting your business venture. It offers practical guidelines and insightful cases that enhance your probability of success."--John B. Elstrott Jr., Clinical Professor of Entrepreneurship, Freeman School of Business, Tulane University
"John Vinturella takes a "fundamentals of finance" type primer to a whole new level. Filled with stats, tables, case studies, models and pros and cons of various financing options, this comprehensive and practical text is both a refreshing guide and a resource for small business entrepreneurs, students, lenders and investors alike!"--Paul I. Karofsky, Executive Director, Northeastern University Center for Family Business