Proteomic Profiling and Analytical Chemistry
1st Edition
The Crossroads
Editors:
Pawel Ciborowski
Jerzy Silberring
Paperback ISBN: 9780444593788
eBook ISBN: 9780444593917
Published Date: 18th January 2013
---
Proteomic Profiling and Analytical Chemistry helps scientists without a strong background in analytical chemistry to understand basic analytical principles and apply them to proteomics profiling. In most proteomic profiling experiments, liquid chromatography is used; this method is also used widely in analytical chemistry. This book bridges the gap between overly specialized courses and books in mass spectrometry, proteomics and analytical chemistry. It also helps researchers with an analytical chemistry background to break into the proteomics field.
Proteomic Profiling and Analytical Chemistry focuses on practical applications for proteomic research helping readers to design better experiments and to more easily interpret, analyze and validate the resulting data. Experimental aspects such as sample preparation, protein extraction and precipitation, gel electrophoresis, microarrays, dynamics of fluorescent dyes, and more are all covered in detail.
Covers the analytical consequences of protein and peptide modifications that may have a profound effect on how and what researchers actually measure
Includes practical examples illustrating the importance of problems in quantitation and validation of biomarkers
Helps in designing and executing proteomic experiments with sound analytics
analytical chemists, mass spectrometrists, researchers in proteomics, molecular biologists, biotechnologists, and pharmaceutical scientists.
Preface
1. Introduction
1.1 Why Analytics Matter?
1.2 Expectations: Who and What?
1.3 What Is Next and Where Are We Going?
2. Biomolecules
2.1 Major Features and Characteristics of Proteins and Peptides
2.2 Hydrophilicity and Hydrophobicity
2.3 Effect of Protein Fragmentation
2.4 Effect of Post-translational Modifications
2.5 Amino Acid Sequence and Separating Conditions
2.6 Cysteine and Methionine; Amino Acids Containing Sulfur
2.7 Protein Identification and Characterization
2.8 Structure–Function Relationship and Its Significance in Systems Biology Function
2.9 Protein Folding and Protein–Protein Interactions
2.10 Moonlighting of Proteins
References
3. Fundamental Strategies of Protein and Peptide Sample Preparation
3.1 General Strategies for Proteomic Sample Fractionation
3.2 Capillary Columns for Proteomic Analyses
3.3 Ion-Exchange Chromatography
3.4 Protein and Peptide Separation Based on Isoelectric Point
4. Protein Extraction and Precipitation
4.1 Introduction
4.2 Inhibitors of Proteolytic and Other Enzymes
4.3 Focus on Hydrophobic Protein Extraction
4.4 On the Role of Protein Solvation
4.5 Protein Precipitation
4.6 Salting Out
4.7 Isoelectric Point Precipitation
4.8 Organic Solvent-Driven Precipitation
4.9 Trichloroacetic Acid Precipitation
4.10 Detergents, Lipids, and Final Remarks
References
5. Immunoaffinity Depletion of High-Abundant Proteins for Proteomic Sample Preparation
5.1 Capacity of Immunodepletion Columns and Other Devices
5.2 Reproducibility
5.3 Quality Control of Immunodepletion
5.4 Albuminome
5.5 Summary
References
6. Gel Electrophoresis
6.1 Fundamentals of Gel Electrophoresis
6.2 Tw
No. of pages:

264
Language:

English
Copyright:

© Elsevier

2013
Published:

18th January 2013
Imprint:

Elsevier
eBook

ISBN:

9780444593917
Paperback

ISBN:

9780444593788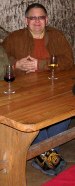 Dr. Pawel Ciborowski obtained an MS in Biochemistry from Warsaw University and a PhD in Bacteriology/Biochemistry in 1983 from the National Institute of Hygiene in Warsaw. After spending two years as the Alexander von Humboldt Fellow at the University of Cologne and two years as Visiting Scientist at the University of Lund, he came to the University of Pittsburgh. Since 2003, he has been a faculty member at the University of Nebraska Medical Center where he conducts his own research and directs the Mass Spectrometry and Proteomics Core Facility and teaches courses in biochemistry, mass spectrometry, and proteomics. He is the author of over 70 papers and reviews, as well as several contributions to books and textbooks. His research is focused on the correlation of structure and function of proteins, their receptors and the impact of posttranslational modifications on their functions in understanding molecular mechanisms of pathological processes and applications of this information in designing new strategies for disease prevention, early diagnosis, and control. Using state-of-the-art techniques in proteomics, he is investigating the structure and function of proteins which are involved in (i) response to changes in cell's environment, (ii) response to stimuli such as tissue injury, infection, drug treatment, and (iii) during malignant transformation.
Affiliations and Expertise
Mass Spectrometry and Proteomics Core Facility, University of Nebraska Medical Center, Omaha, NE, USA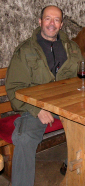 Dr. Jerzy Silberring obtained a PhD in Chemistry in 1978 at Jagiellonian University, Kraków, Poland. He received a Docent of Biochemistry title at the University of Uppsala in 1991, and became a full professor of biochemistry at the Jagiellonian University in 2001. He spent 10 years at the Uppsala University and Karolinska Institute in Stockholm. He is the author of over 200 papers and reviews mainly on proteolytic enzymes, neuropeptides, neurobiology of pain and drug dependence, proteomics, and mass spectrometry. His investigations have contributed to our understanding of the regulation of neuropeptides and their fragments, discovery of novel peptides, and applications of mass spectrometry. He teaches biochemistry, neurobiology of behavior, and drug dependence at the AGH University of Science and Technology, Jagiellonian University, and the Centre of Polymer and Carbon Materials, Polish Academy of Sciences.
Affiliations and Expertise
AGH University of Science and Technology, Kraków, Poland, and Centre of Polymer and Carbon Materials, Polish Academy of Sciences, Kraków, Poland
"Because of the heavy emphasis on sample preparation and protein separation, the book is incredibly useful as an overview of these methodologies, specifically pointing out steps and precautions to take for optimal sample quality…This book fills a void in proteomic literature and provides a starting point for novices to understand sample preparation and pitfalls to avoid, without delving into details of how a mass spectrometer functions."--Doody.com, November 8, 2013
"In this concise guide for researchers, technicians, and students, Ciborowski and Silberring document how to use analytical techniques to ensure precision and low rates of false positives in the fast-growing field of proteomics research."--Reference & Research Book News, October 2013