Protein Misfolding, Volume 118
1st Edition
Hardcover ISBN: 9780128177501
Published Date: 1st February 2020
---
1. Mass spectrometric approaches for profiling protein folding and stability
Joseph Genereux
2. Biomembranes, a key player in protein misfolding
Kung Huang
3. Genetic and environmental factors interact to disrupt proteostasis and trigger protein misfolding diseases
Elise Alexandra Kikis
4. Formation of oligomers and large amorphous aggregates by intrinsically disordered proteins
John Adrian Carver
5. Protein misfolding in ER stress with applications to cardiovascular and renal disease.
Jeffrey G. Dickout
6. Misfolding of vasopressin receptors
Bernard Mouillac
7. LOXL1 folding in Exfoliation Glaucoma
Audrey Bernstein
8. Misfolding, aggregation and liquid-liquid phase transitions in proteins related to cancer and neurodegenerative diseases
Jerson L. Silva
9. Cytotoxic species in amyloid-associated diseases: Oligomers or mature fibrils
Rizwan Hasan Khan 
10. Challenges in designing small molecule inhibitors of β-amyloid and Tau oligomerization
Donald F. Weaver
11. Theoretical and computational advances in protein misfolding
Parbati Biswas
12. Combining molecular dynamics simulations and experimental analyses in protein misfolding
Holger Wille
13. Influence of the reducing environment in the misfolding of wine proteins
Paolo Ruzza
---
Protein Misfolding, Volume 118 covers the wide spectrum of diseases and disorders that are attributed to protein misfolding, including degenerative and neurodegenerative, cardiovascular, renal, glaucoma, cancer, cystic fibrosis, Gaucher's disease, and many others. Specific chapters cover Mass spectrometric approaches for profiling protein folding and stability, Biomembranes, a key player in protein misfolding, how Genetic and environmental factors interact to disrupt proteostasis and trigger protein misfolding diseases, Formation of oligomers and large amorphous aggregates by intrinsically disordered proteins, Protein misfolding in ER stress with applications to cardiovascular and renal disease, and much more.
Integrates methods for studying protein misfolding, factors that trigger this process and its role in a wide spectrum of diseases and disorders
Contains timely chapters written by well-renowned authorities in their field
Provides data that is well supported by a number of high quality illustrations, figures and tables, and targets a very wide audience of specialists, researchers and students
Protein chemists, molecular cell biologists, immunologists, structural biologists, computational biochemists, medical doctors, pharmacologists and other researchers working in the field of protein misfolding and aggregation. Articles published here would also be of a great benefit to medical, biology and pharmacology students specializing in this field
---
No. of pages:

264
Language:

English
Copyright:

© Academic Press

2020
Published:

1st February 2020
Imprint:

Academic Press
Hardcover

ISBN:

9780128177501
---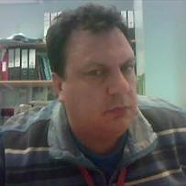 Rossen Donev received his PhD degree in 1999 from the Institute of Molecular Biology, Bulgarian Academy of Sciences. He did postdoctoral training at Imperial Cancer Research Fund, UK (renamed after the merger with Cancer Research Campaign to Cancer Research UK, London Research Institute) and Cardiff University. In 2007 he was awarded a New Investigator Grant Award from the Medical Research Council (UK) to establish himself as an independent Principle Investigator. In 2010 Dr. Donev was appointed Senior Lecturer at Swansea University. In 2016 Dr. Donev joined MicroPharm Ltd (UK) where currently he is Head of Research. He has published more than 60 research papers, chaired scientific meetings and given invited plenary talks. Rossen Donev has consulted on projects related to development of treatments for neurodevelopmental disorders and cancer therapies. He serves as Editor-in-Chief of the Advances in Protein Chemistry and Structural Biology and on editorial board of several other journals. His research interests include signaling pathways involved in neuropsychiatric disorders and tumor escape from the immune system, and development of therapeutic strategies for their treatment. More recently he has focused on design of antibody-based oral treatment of pathological conditions of the gastrointestinal tract.
Affiliations and Expertise
Tax Exemption
We cannot process tax exempt orders online. If you wish to place a tax exempt order please
contact us
.