Professional Misconduct against Juveniles in Correctional Treatment Settings
1st Edition
Series Editors:
Joycelyn Pollock
Michael Braswell
Authors:
Lee Michael Johnson
Paperback ISBN: 9780323264525
Published Date: 18th October 2013
---
A significant barrier to successful juvenile intervention is misconduct committed against juveniles by the persons employed to help them. Professional Misconduct with Juveniles explores the nature of employee-on-youth misconduct, its extent, its consequences, factors that increase its occurrence, and potential solutions to the problem. Obviously, employee-on-youth misconduct interferes with the effective treatment of delinquent and at-risk youth, but it also harms the agency as a whole and creates a poor working environment for all employees. Professional Misconduct with Juveniles offers a practical, theory-based approach to preventing or stopping such exploitation of vulnerable young men and women so that we can focus on effective approaches to rehabilitation, deterrence, and public safety.
About the Real-World Criminology Series
More than just textbooks, the short books in the Real-World Criminology series are designed to be of interest to particular fields within criminology. They can be policy primers, spurring innovations in policing and corrections, theoretical works dealing with policy implications, or program evaluations incorporating theoretical foundations. Each book covers something that is happening –or should be happening—in the world of criminal justice.
Includes a typology developed to serve as a theoretical framework for studying employee-on-youth misconduct
Offers solutions for prevention, detection, and intervention
Ideal for use as a supplemental text in many criminology courses or as one of a collection of smaller texts for high-level theory courses
This book is intended for practitioners, researchers, and policy makers as well as upper-level students in Criminology programs.
1. Introduction
2. The Nature of Employee-on-Youth Misconduct
3. The Extent of Employee-on-Youth Misconduct
4. Consequences of Employee-on-Youth Misconduct
5. Factors Increasing Employee-on-Youth Misconduct
6. Solutions
7. Conclusion
No. of pages:

96
Language:

English
Copyright:

© Anderson

2014
Published:

18th October 2013
Imprint:

Anderson
Paperback

ISBN:

9780323264525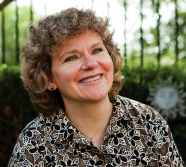 Joycelyn M. Pollock (Ph.D., State University of New York at Albany; J.D., University of Houston) is Professor of Criminal Justice at Texas State University. She has published more than 25 books (including subsequent editions) in the areas of ethics, female criminality, corrections, and law. In 2011, she was appointed to the U.S. Office of Justice Programs Science Advisory Board.
Affiliations and Expertise
Texas State University – San Marcos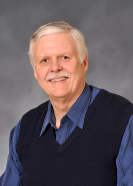 Dr. Michael C. Braswell is Professor Emeritus of Criminal Justice and Criminology at East Tennessee State University (ETSU). Braswell received his Bachelor of Arts in Psychology from Mercer University in 1969, a Master of Arts in Psychology from West Georgia College in 1970, his Ed.S. in Rehabilitation/Correctional Counseling from the University of Georgia in 1973, and his Doctorate in Counseling Psychology from the University of Southern Mississippi. A former prison psychologist, he taught ethics and human relations courses for more than 30 years at East Tennessee State University. He has published books on ethics, peacemaking, and correctional counseling as well as two novels and a short story collection.
Affiliations and Expertise
East Tennessee State University, Johnson City, USA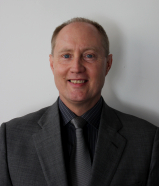 "Mike" Johnson is Associate Professor of Criminology at the University of West Georgia. His publications include "Criminal Justice System Involvement and Continuity of Youth Crime: A Longitudinal Analysis" in Youth & Society, as well as an edited book on connecting practical experience and academics in corrections for which he authored the chapter on working with juvenile offenders. His past experience includes working as a staff member in a residential juvenile treatment program.
Affiliations and Expertise
University of West Georgia, Carrollton, GA