Principles of Tissue Engineering
5th Edition
Editors:
Robert Lanza
Robert Langer
Joseph Vacanti
Anthony Atala
eBook ISBN: 9780128214015
Hardcover ISBN: 9780128184226
Published Date: 27th April 2020
Secure Checkout
Personal information is secured with SSL technology.
Free Shipping
Free global shipping
No minimum order.
---
Now in its fifth edition, Principles of Tissue Engineering has been the definite resource in the field of tissue engineering for more than a decade. The fifth edition provides an update on this rapidly progressing field, combining the prerequisites for a general understanding of tissue growth and development, the tools and theoretical information needed to design tissues and organs, as well as a presentation by the world's experts of what is currently known about each specific organ system.
As in previous editions, this book creates a comprehensive work that strikes a balance among the diversity of subjects that are related to tissue engineering, including biology, chemistry, material science, and engineering, among others, while also emphasizing those research areas that are likely to be of clinical value in the future.
This edition includes greatly expanded focus on stem cells, including induced pluripotent stem (iPS) cells, stem cell niches, and blood components from stem cells. This research has already produced applications in disease modeling, toxicity testing, drug development, and clinical therapies. This up-to-date coverage of stem cell biology and the application of tissue-engineering techniques for food production – is complemented by a series of new and updated chapters on recent clinical experience in applying tissue engineering, as well as a new section on the emerging technologies in the field.
Organized into twenty-three parts, covering the basics of tissue growth and development, approaches to tissue and organ design, and a summary of current knowledge by organ system
Introduces a new section and chapters on emerging technologies in the field
Full-color presentation throughout
Scientists involved in stem cell engineering and gene editing, and individuals of any medical subspecialty
INTRODUCTION TO TISSUE ENGINEERING
1. From Mathematical Models to Clinical Reality
2. Stem Cells as Building Blocks
3. Moving into the Clinic
4. Tissue Engineering: Current Status and Future Perspectives
PART ONE: THE BASIS OF GROWTH AND DIFFERENTIATION
5. Molecular Biology of the Cell
6. Molecular Organization of Cells
7. The Dynamics of Cell-ECM Interactions, with Implications for Tissue Engineering
8. Matrix Molecules and Their Ligands
9. Morphogenesis and Tissue Engineering
10. Gene Expression, Cell Determination, Differentiation, and Regeneration
PART TWO: IN VITRO CONTROL OF TISSUE DEVELOPMENT
11. Engineering Functional Tissues: In Vitro Culture Parameters
12. Principles of Bioreactor Design for Tissue Engineering
13. Regulation of Cell Behavior by Extracellular Proteins
14. Cell and Matrix Dynamics in Branching Morphogenesis
15. Mechanobiology, Tissue Development and Organ Engineering
PART THREE: IN VIVO SYNTHESIS OF TISSUES AND ORGANS
16. In Vivo Synthesis of Tissues and Organs
PART FOUR: BIOMATERIALS IN TISSUE ENGINEERING
17. Cell Interactions with Polymers
18. Polymer Scaffold Fabrication
19. Biodegradable Polymers
20. 3D Scaffolds
PART FIVE: TRANSPLANTATION OF ENGINEERED CELLS AND TISSUES
21. The Role of the Host Immune Response in Tissue Engineering and Regenerative Medicine
22. Tissue Engineering and Transplantation in the Fetus
23. in the Development of Immunoisolation Devices
PART SIX: STEM CELLS
24. Embryonic Stem Cells
25. Induced Pluripotent Stem Cells
26. Neonatal Stem Cells in Tissue Engineering
27. Embryonic Stem Cells as a Cell Source For Tissue Engineering
28. Postnatal Stem Cells in Tissue Engineering
PART SEVEN: GENE THERAPY
29. Gene Therapy
30. Gene Delivery into Cells and Tissues
PART EIGHT: BREAST
31. Breast Tissue Engineering: Reconstruction Implants and Three-Dimensional Tissue Test Systems
PART NINE: CARDIOVASCULAR SYSTEM
32. Progenitor Cells and Cardiac Homeostasis and Regeneration
33. Cardiac Tissue Engineering
34. Blood Vessels
35. Tissue-Engineering Heart Valves
PART TEN: ENDOCRINOLOGY AND METABOLISM
36. Generation of Pancreatic Islets from Stem Cells
37. Bioartificial Pancreas
38. Thymus and Parathyroid Organogenesis
PART ELEVEN: GASTROINTESTINAL SYSTEM
39. Stem Cells in the Gastrointestinal Tract
40. Liver Stem Cells
41. Hepatic Tissue Engineering
PART TWELVE: HEMATOPOIETIC SYSTEM
42. Hematopoietic Stem Cells
43. Blood Components from Pluripotent Stem Cells
44. Red Blood Cell Substitutes
45. Lymphoid Cells
PART THIRTEEN: KIDNEY AND GENITOURINARY SYSTEM
46. Stem Cells in Kidney Development and Regeneration
47. Tissue Engineering of the Kidney
48. Bladder and Urethra
49. Female Reproductive Organs
50. Male Reproductive Organs
PART FOURTEEN: MUSCULOSKELETAL SYSTEM
51. Mesenchymal Stem Cells in Musculoskeletal Tissue Engineering
52. Bone Regeneration
53. Tissue Engineering for Regeneration and Replacement of the Intervertebral Disc
54. Articular Cartilage Injury
55. Engineering Cartilage and Other Structural Tissues: Principles of Bone and Cartilage Reconstruction
56. Tendons and Ligament Tissue Engineering
57. Skeletal Tissue Engineering
PART FIFTEEN: NERVOUS SYSTE
58. Brain Implants
59. Brain-Machine Interfaces
60. Spinal Cord
61. Protection and Repair of Hearing
PART SIXTEEN: OPHTHALMIC
62. Stem Cells in the Eye
63. Corneal Replacement Tissue
64. Retinal Degeneration
65. Vision Enhancement Systems
PART SEVENTEEN: ORAL/DENTAL APPLICATIONS
66. Biological Tooth Replacement and Repair
67. Tissue Engineering in Oral and Maxillofacial Surgery
68. Periodontal Tissue Engineering
PART EIGHTEEN: RESPIRATORY SYSTEM
69. Tissue Engineering for the Respiratory Epithelium: Cell-Based Therapies for Treatment of Lung Disease
70. Lung Tissue Engineering
PART NINETEEN: SKIN
71. Cutaneous Epithelial Stem Cells
72. Wound Repair: Basic Biology to Tissue Engineering
73. Bioengineered Skin Constructs
PART TWENTY: TISSUE-ENGINEERED FOOD
74. Principles of Tissue Engineering for Food
75. Prospects for In Vitro Cultured Meat
PART TWENTYONE: EMERGING TECHNOLOGIES
76. 3D Bioprinting
77. Biofabricated 3D Tissue Models
78. Body-on-a-Chip
79. Monitoring and Real-Time Control of Tissue Engineered Systems
80. Bio-Manufacturing for Regenerative Medicine
PART TWENTYTWO: CLINICAL EXPERIENCE
81. Tissue-Engineered Skin Products
82. Tissue-Engineered Cartilage Products
83. Bone Tissue Engineering: Clinical Challenges and Emergent Advances in Orthopedic and Craniofacial Surgery
84. Tissue-Engineered Cardiovascular Products
85. Tissue-Engineered Organs
PART TWENTYTHREE: REGULATION, COMMERCIALIZATION AND ETHICS
86. The Regulatory Process from Concept to Market
87. Business Issues
88. Ethical Issues

No. of pages:

1678
Language:

English
Copyright:

© Academic Press

2020
Published:

27th April 2020
Imprint:

Academic Press
eBook

ISBN:

9780128214015
Hardcover

ISBN:

9780128184226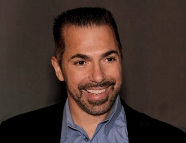 Robert Lanza, M.D. is currently Head of Astellas Global Regenerative Medicine, Chief Scientific Officer of AIRM and an adjunct professor at the Wake Forest Institute for Regenerative Medicine. Time magazine recognized him as one of the "100 Most Influential People in the World," and Prospect magazine named him one of the Top 50 "World Thinkers." His research focuses on stem cells and their potential to provide therapies for some of the world's most deadly and debilitating conditions. He has hundreds of scientific publications and over 30 books, including definitive references in the fields of tissue engineering and regenerative medicine. He is a former Fulbright Scholar, and studied with polio-pioneer Jonas Salk and Nobel laureates Gerald Edelman and Rodney Porter. He also worked closely (and co-authored a series of papers) with psychologist BF Skinner and heart transplant-pioneer Christiaan Barnard. Dr. Lanza received his undergraduate and medical degrees from the University of Pennsylvania, where he was both a University Scholar and Benjamin Franklin Scholar. Lanza was part of the team that cloned the world's first human embryo, the first endangered species, and published the first-ever reports of pluripotent stem cell use in humans.
Affiliations and Expertise
Astellas Institute for Regenerative Medicine, Westborough, MA, USA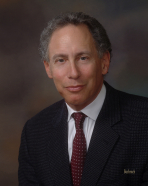 Robert Langer received honorary doctorates from the ETH (Switzerland) in 1996 and the Technion (Israel) in 1997. Dr. Langer is the Kenneth J. Germeshausen Professor of Chemical and Biomedical Engineering at MIT. He received a Bachelor's Degree from Cornell University in 1970 and a Sc.D. from MIT in 1974, both in chemical engineering. Dr. Langer has written 590 articles, 400 abstracts, 350 patents, and has edited 12 books.Dr. Langer has received over 70 major awards, including the Gairdner Foundation International Award, the Lemelson-MIT prize, the American Chemical Society (ACS) Polymer Chemistry and Applied Polymer Science Awards, Creative Polymer Chemistry Award (ACS, Polymer Division), the Pearlman Memorial Lectureship Award (ACD, Biochemical Technology Division), and the A.I.Ch.E's Walker, Professional Progress, Bioengineering, and Stine Materials Science and Engineering Awards. In 1989, Dr. Langer was elected to the Institute of Medicine and the National Academy of Sciences, and in 1992 he was elected to both the National Academy of Engineering and to the National Academy of Sciences. He is the only active member of all 3 United States National Academies.
Affiliations and Expertise
Massachusetts Institute of Technology, Cambridge, USA
Dr. Joseph P. Vacanti received his M.D. degree from the university of Nebraska in 1974. He received his training in general surgery at the Massachusetts General Hospital from 1974 through 1981 and in pediatric surgery at The Children's Hospital, Boston from 1981 through 1983. He then received clinical training in transplantation from the University of Pittsburgh. He spent two years in the laboratories of Dr. M. Judah Folkman working in the filed on angiogenesis from 1977 through 1979. Upon completion of his training, Dr. Vacanti joined the staff in surgery at children's Hospital in Boston and began clinical programs in pediatric liver transplantation and extracorporeal membrane oxygenation. In the laboratory, he continued studies in and began work in the filed of tissue engineering in 1985. Dr. Vacanti is now John Homans Professor of Surgery at Harvard Medical School, Visiting surgeon at Massachusetts General Hospital, director of the Wellman 6 Surgical laboratories, director of the Laboratory of Tissue Engineering and Organ Fabrication and Director of Pediatric Transplantation at Massachusetts General Hospital, Boston. He has authored more than 120 original reports, 30 book chapters, and 197 abstracts. He has more than 25 patents or patents pending in the United States, Europe, and Japan.
Affiliations and Expertise
Harvard Medical School and the Massachusetts General Hospital, Boston, USA
Anthony Atala is the Director of the Wake Forest Institute for Regenerative Medicine, and the W.H. Boyce Professor and Chair of the Department of Urology at Wake Forest University. Dr. Atala is a practicing surgeon and a researcher in the area of regenerative medicine. His current work focuses on growing new human cells, tissues and organs. Dr. Atala works with several journals and serves in various roles, including Editor-in-Chief of Stem Cells- Translational Medicine, Current Stem Cell Research and Therapy, and Therapeutic Advances in Urology; as Associate Editor of Tissue Engineering and Regenerative Medicine, Rejuvenation Research, and Gene Therapy and Regulation; as Executive Board Member or Section Editor of the International Journal of Artificial Organs, Organogenesis, and Current Urology Reports; and as Editorial Board member of Expert Opinion on Biological Therapy, Biomedical Materials, Journal of Tissue Science and Engineering, 3D Printing and Additive Manufacturing, Technology, the Journal of Urology, Recent Patents on Regenerative Medicine, BioMed Central-Urology, Urology, and Current Transplantation Reports. Dr. Atala is a recipient of many awards, including the US Congress funded Christopher Columbus Foundation Award, bestowed on a living American who is currently working on a discovery that will significantly affect society, the World Technology Award in Health and Medicine, presented to individuals achieving significant and lasting progress, the Samuel D. Gross Prize, awarded every 5 years to a national leading surgical researcher by the Philadelphia Academy of Surgery, the Barringer Medal from the American Association of Genitourinary Surgeons for distinguished accomplishments, the Gold Cystoscope award from the American Urological Association for advances in the field, the Ramon Guiteras Award for pioneering research in regenerative medicine and outstanding contributions as a scholar and teacher, the Innovation Award from the Society of Manufacturing Engineers for the creation of synthetic organs, and the Rocovich Gold Medal, awarded to a distinguished scientist who has made a major impact on science toward the understanding of human disease. In 2011 he was elected to the Institute of Medicine of the National Academy of Sciences.
Affiliations and Expertise
Department of Urology, Wake Forest Institute for Regenerative Medicine, Wake Forest University, Winston-Salem, NC, USA
Tax Exemption
We cannot process tax exempt orders online. If you wish to place a tax exempt order please
contact us
.
Elsevier.com visitor survey
We are always looking for ways to improve customer experience on Elsevier.com.
We would like to ask you for a moment of your time to fill in a short questionnaire, at the end of your visit.

If you decide to participate, a new browser tab will open so you can complete the survey after you have completed your visit to this website.

Thanks in advance for your time.
Accept
Decline