Principles of Clinical Pharmacology
3rd Edition
Editors:
Arthur Atkinson, Jr.
Shiew-Mei Huang
Juan Lertora
Sanford Markey
Hardcover ISBN: 9780123854711
eBook ISBN: 9780123854728
Published Date: 18th September 2012
---
Principles of Clinical Pharmacology is a successful survey covering the pharmacologic principles underlying the individualization of patient therapy and contemporary drug development. This essential reference continues to focus on the basics of clinical pharmacology for the development, evaluation, and clinical use of pharmaceutical products while also addressing the most recent advances in the field. Written by leading experts in academia, industry, clinical and regulatory settings, the third edition has been thoroughly updated to provide readers with an ideal reference covering the wide range of important topics impacting clinical pharmacology as the discipline plays an increasingly significant role in drug development and regulatory science.
The Third Edition has been endorsed by the American Society for Clinical Pharmacology and Therapeutics
Includes new chapters on imaging and the pharmacogenetic basis of adverse drug reactions
Offers an expanded regulatory section that addresses US and international issues and guidelines
Provides extended coverage of earlier chapters on transporters, pharmacogenetics and biomarkers and also illustrates the impact of gender on drug response
Presents a broadened discussion of clinical trials from Phase 1 to incorporate Phases II and III
Clinical pharmacologists, pharmacologists, clinicians and scientists working in the pharmaceutical industry and government regulatory agencies
Preface to the First Edition
Preface to the Third Edition
Contributors
Chapter 1. Introduction to Clinical Pharmacology
Background
Pharmacokinetics
References
Additional Sources of Information
Part I: Pharmacokinetics
Chapter 2. Clinical Pharmacokinetics
The Target Concentration Strategy
Concepts Underlying Clinical Pharmacokinetics
Mathematical Basis of Clinical Pharmacokinetics
References
Study Problems
Chapter 3. Compartmental Analysis of Drug Distribution
Fit-for-Purpose Modeling of Drug Distribution
Physiological Significance of Drug Distribution Volumes
Physiological Basis of Multicompartmental Models of Drug Distribution
Clinical Consequences of Different Drug Distribution Patterns
Estimating Model Parameters from Experimental Data
References
Study Problems
Computer-Based Tutorials
Chapter 4. Drug Absorption and Bioavailability
Drug Absorption
Bioavailability
Kinetics of Drug Absorption After Oral Administration
References
Study Problems
Computer-Based Tutorials
Chapter 5. Effect of Renal Disease on Pharmacokinetics
Drug Dosing in Patients with Impaired Renal Function
Effects of Renal Disease on Renal Drug Excretion Mechanisms
Effects of Impaired Renal Function on Non-Renal Metabolism
Effects of Renal Disease on Drug Distribution
Effects of Renal Disease on Drug Absorption
References
Study Problem
Chapter 6. Pharmacokinetics in Patients Requiring Renal Replacement Therapy
Kinetics of Intermittent Hemodialysis
Kinetics of Continuous and Sustained Renal Replacement Therapy
Clinical Considerations
References
Computer-Based Tutorial
Chapter 7. Effect of Liver Disease on Pharmacokinetics
Hepatic Elim
No. of pages:

652
Language:

English
Copyright:

© Academic Press

2013
Published:

18th September 2012
Imprint:

Academic Press
eBook

ISBN:

9780123854728
Hardcover

ISBN:

9780123854711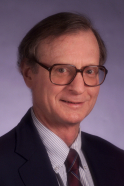 Affiliations and Expertise
Northwestern University, Chicago, Illinois , U.S.A.
Affiliations and Expertise
FDA, Silver Spring, Maryland, U.S.A.
Affiliations and Expertise
NIH Clinical Center, Bethesda, MD, U.S.A.
Affiliations and Expertise
National Institute of Mental Health, Bethesda, Maryland, U.S.A.
"…this is an excellent textbook that provides a comprehensive overview of the fundamentals and state of the art of clinical pharmacology. It will be an invaluable reference source for many current and future scientists in the field." --Clinical Pharmacology and Therapeutics, June 2013
"Recent advances in pharmacogenetics, membrane transport, and biotechnology warrant a second edition of this excellent book...This will serve as an excellent text for an advanced course in principles of clinical pharmacology for graduate students, physicians, and PharmDs. Because of recent advances, the second edition is welcome. (4 Stars)" --Doody's