Principles of Clinical Pharmacology
2nd Edition
Editors:
Arthur Atkinson, Jr.
Darrell Abernethy
Charles Daniels
Robert Dedrick
Sanford Markey
eBook ISBN: 9780080466422
Hardcover ISBN: 9780123694171
Published Date: 20th September 2006
---
This revised second edition covers the pharmacologic principles underlying the individualization of patient therapy and contemporary drug development, focusing on the fundamentals that underlie the clinical use and contemporary development of pharmaceuticals. Authors drawn from academia, the pharmaceutical industry and government agencies cover the spectrum of material, including pharmacokinetic practice questions, covered by the basic science section of the certifying examination offered by the American Board of Clinical Pharmacology. This unique reference is recommended by the Board as a study text and includes modules on drug discovery and development to assist students as well as practicing pharmacologists.
Unique breadth of coverage ranging from drug discovery and development to individualization and quality assessment of drug therapy.
Unusual cohesive of presentation that stems from author participation in an ongoing popular NIH course.
Instructive linkage of pharmacokinetic theory and applications with provision of sample problems for self-study.
Wide-ranging perspective of authors drawn from the ranks of Federal agencies, academia and the pharmaceutical industry.
Expanded coverage of pharmacogenetics
Expanded coverage of drug transporters and their role in interactions
Inclusion of new material on enzyme induction mechanisms in chapters on drug metabolism and drug interactions
A new chapter on drug discovery that focuses on oncologic agents
Inclusion of therapeutic antibodies in chapter on biotechnology products
Clinical pharmacologists, pharmacologists, clinicians, pharmaceutical industry and government regulatory agencies
Tentative TOC: Chapter 1 Introduction
PART 1: PHARMACOKINETICS: Chapter 2 Clinical pharmacokinetics Chapter 3 Compartmental analysis of drug distribution Chapter 4 Drug absorption and bioavailability Chapter 5 Effects of renal disease on pharmacokinetics Chapter 6 Kinetics of hemodialysis and hemofiltration Chapter 7 Effects of liver disease on pharmacokinetics Chapter 8 Noncompartmental vs. compartmental approaches to pharmacokinetic analysis Chapter 9 Distributed models of drug kinetics Chapter 10 Population pharmacokinetics PART 2: DRUG METABOLISM AND TRANSPORT: Chapter 11 Pathways of drug metabolism Chapter 12 Biochemical mechanisms of drug toxicity Chapter 13 Chemical assay of drugs and drug metabolites Chapter 14 Equilibrative and concentrative transport Chapter 15 Pharmacogenetics Chapter 16 Drug interactions PART 3: ASSESSMENT OF DRUG EFFECTS: Chapter 17 Physiological and laboratory markers of drug effect Chapter 18 Dose response and concentration response analysis Chapter 19 Kinetics of pharmacologic effect Chapter 20 Disease progression models PART 4: OPTIMIZING AND EVALUATING PATIENT THERAPY: Chapter 21 Sex differences in pharmacokinetics and pharmacodynamics Chapter 22 Drug therapy in pregnant and nursing women Chapter 23 Drug therapy in neonates and pediatric patients Chapter 24 Drug therapy in the elderly Chapter 25 Clinical analysis of adverse drug reactions Chapter 26 Quality assessment of drug therapy PART 5: DRUG DISCOVERY AND DEVELOPMENT: Chapter 27 Project management Chapter 28 Drug discovery Chapter 29 Pre-clinical development Chapter 30 Animal scale up Chapter 31 Phase I studies Chapter 32 PK and PD considerations in the development of biotechnology products and large molecules Chapter 33 Design of clinical development programs Chapter 34 Good design practices for clinical trials Chapter 35 Role of the FDA in guiding drug development Appendix I Table of Laplace Transforms Appendix II Answers to Study Problems
No. of pages:

568
Language:

English
Copyright:

© Academic Press

2007
Published:

20th September 2006
Imprint:

Academic Press
eBook

ISBN:

9780080466422
Hardcover

ISBN:

9780123694171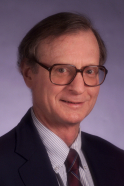 Affiliations and Expertise
Northwestern University, Chicago, Illinois , U.S.A.
Affiliations and Expertise
National Institute on Aging, Baltimore, Maryland, U.S.A.
Affiliations and Expertise
Skaggs School of Pharmacy and Pharmaceutical Sciences, University of California San Diego, San Diego, CA, USA
Affiliations and Expertise
National Institute of Health, Bethesda, Maryland, U.S.A.
Affiliations and Expertise
National Institute of Mental Health, Bethesda, Maryland, U.S.A.
"Recent advances in pharmacogenetics, membrane transport, and biotechnology warrant a second edition of this excellent book...This will serve as an excellent text for an advanced course in principles of clinical pharmacology for graduate students, physicians, and PharmDs. Because of recent advances, the second edition is welcome." - Thomas L. Pazdernik, PhD, University of Kansas Medical Center, FOR DOODY'S (4 Stars)
Tax Exemption
We cannot process tax exempt orders online. If you wish to place a tax exempt order please
contact us
.