Hardcover ISBN: 9780123878373
eBook ISBN: 9780123878380
Published Date: 10th December 2012
---
Platelets — winner of a 2013 Highly Commended BMA Medical Book Award for Internal Medicine — is the definitive current source of state-of-the-art knowledge about platelets and covers the entire field of platelet biology, pathophysiology, and clinical medicine. Recently there has been a rapid expansion of knowledge in both basic biology and the clinical approach to platelet-related diseases including thrombosis and hemorrhage. Novel platelet function tests, drugs, blood bank storage methods, and gene therapies have been incorporated into patient care or are in development. This book draws all this information into a single, comprehensive and authoritative resource.
Highly Commended BMA Medical Book Award 2013: Internal Medicine
Comprehensive and definitive source of knowledge about platelets for clinicians, pathologists and scientists
Integrates the entire field of platelet biology, pathophysiology, and clinical medicine
Full color reference comprising 64 chapters, 1400 pages, and 16,000 references
Contributions from 126 world leaders in their fields
New chapters on topics such as the regulation of platelet life span, platelet microRNAs, GPVI and CLEC-2, monitoring of antiplatelet therapy, novel antiplatelet therapy, and making platelets ex vivo
Hematologists, cardiologists, blood bankers, stroke physicians, pathologists, researchers in thrombosis and hemostasis, and students and fellows working in these fields
Dedication
List of Contributors
Preface
Foreword: A Brief History of Ideas About Platelets in Health and Disease
I The Role of Platelets in Human Hemostasis, Platelet Transfusion, and the Bleeding Time
II Immune Thrombocytopenia
III Alloantigens, Single Nucleotide Polymorphisms, and Alloimmune Thrombocytopenias
IV Platelet Physiology, Assays of Platelet "Adhesiveness", ADP, Platelet Aggregation, Myocardial Infarction, and P2Y12 Antagonists
V Aspirin, Arachidonic Acid, Prostaglandins, Gpiib-iiia, Nitric Oxide, Endothelial Gpiib-iiia, and Angiogenesis
VI Clot Retraction, Glanzmann Thrombasthenia, GPIIb-IIIa Receptor, and GPIIb-IIIa Antagonists
VII Bernard-Soulier Syndrome, the Gpib-IX-V Complex, von Willebrand Factor, Shear, ADAMTS-13, and Thrombotic Thrombocytopenic Purpura
VIII Thrombin-induced Platelet Activation
IX Platelets and Metastases
X Reflections on the Past and Thoughts About the Future
Part I: Platelet Biology
Chapter 1. The Evolution of Mammalian Platelets
I Introduction
II Invertebrates
III Nonmammalian Vertebrates
IV Comparative Hemostasis
V A Comparison of Human Platelets and Limulus Amebocytes
VI The Evolution of Hemostasis and Blood Coagulation
VII Megakaryocytes and Mammals
VIII Conclusions
Acknowledgments
References
Chapter 2. Megakaryocyte Development and Platelet Formation
I Introduction
II Megakaryocyte Development
III Platelet Formation
IV Regulation of Megakaryocyte Development and Platelet Formation
V Murine Model Systems and Human Diseases as Tools to Study Platelet Biogenesis
References
Chapter 3. The Regulation of Platelet Life Span
I Introduction
II History
III Methods for the Measurement of Platelet Life Span
IV An Introduction to
No. of pages:

1398
Language:

English
Copyright:

© Academic Press

2013
Published:

10th December 2012
Imprint:

Academic Press
eBook

ISBN:

9780123878380
Hardcover

ISBN:

9780123878373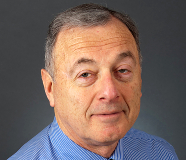 Dr. Alan D. Michelson is Professor of Pediatrics and Professor of Medicine at Harvard Medical School in Boston, Massachusetts. He is also the Director of the Center for Platelet Research Studies and the Director of the Thrombosis Program and Anticoagulation Service at Children's Hospital Boston. After receiving his medical degree with honors from the University of Adelaide, Australia in 1974, Dr. Michelson continued his medical and research training on a Fulbright Scholarship at Children's Hospital Boston, Brigham and Women's Hospital, and Harvard Medical School. He has been the principal investigator on approximately 100 research grants and has published over 400 original research articles, original research abstracts, and invited reviews. Dr. Michelson has been an invited speaker at over 180 major medical conferences worldwide and has been an invited participant at numerous national and international consensus conferences and workshops, including Antithrombotic and Thrombolytic Therapy: American College of Chest Physicians Evidence-Based Clinical Practice Guidelines. He is the inventor on two U.S. patents.
Affiliations and Expertise
Director, Center for Platelet Research Studies; Director, Thrombosis Program and Anticoagulation Service, Division of Hematology/Oncology, Children's Hospital Boston, Professor of Pediatric Medicine, Harvard University Medical School, Boston, MA, USA
BMA Medical Book Award 2013: Internal Medicine - Highly Commended, British Medical Association
"Platelets fills an important niche on the bookshelf of any academic hematologist. The user-friendly online access to the figures contained in the textbook will be especially useful for teaching purposes…this encyclopedia of the platelet contains critical information for physicians, educators, students, and research scientists."--HematologyTimes.com, January 29, 2014

Reviews of the Third Edition:
"Comprehensive and definitive, this third-edition reference integrates platelet biology, pathophysiology, and clinical medicine. Sixty-four chapters address biology, function, disease, disorders of platelet number or function, antiplatelet therapy, and therapy to increase numbers and/or function."--Reference and Research Book News, August 2013
"I've been reading various chapters for the past few days and have been marveling at the sheer depth and breadth. No other textbook or other reference source is comparable…You must have this book if your practice or interest even superficially touches on platelets."--Doody.com, June 21, 2013
"Platelets is the definitive current source of state- of-the-art knowledge about platelets and covers the entire field of platelet biology, pathophysiology, and clinical medicine."--Doody.com, April 24, 2013
"One might well question the value of a doorstopper-sized textbook in this era of instant Internet access to all variety of even the most arcane information. A notable exception, however, is the third edition of Michelson's Platelets. The surprising complexity of these anucleate cells and their diverse and ever enlarging roles in physiology and disease has attracted a large cadre of interdisciplinary researchers focused on various aspects of these roles. Having at ready hand a readable, authoritative, comprehensive and beautifully