PIC Microcontrollers
3rd Edition
An Introduction to Microelectronics
Paperback ISBN: 9780080969114
eBook ISBN: 9780080969169
Published Date: 2nd September 2011
---
PIC Microcontrollers: An Introduction to Microelectronics, Third Edition, provides an introduction to the complex technology of microcontrollers. Starting with the standard PC, it establishes basic concepts and terminology: microprocessor systems, memory, input and output, and general digital systems ideas. It then examines the PIC microcontroller (MCU), which dominates the market for small-scale industrial applications. The analysis includes a chip that is no longer used commercially, with the minimum of advanced features: the PIC 16F84A; and the PIC 16F690, which has more features and is representative of more recent products in the PIC range. The discussions cover PIC architecture, programming techniques, PIC development systems, application design, program debugging, PIC motor applications, and microcontroller systems. Each chapter begins with an outline of contents and concludes with a set of questions for self-assessment or formal testing of students. This book was written for beginners, college or university students, or independent hobbyists.
A focus on the 16F84A as the starting point for introducing the basic programming principles and architecture of the PIC, progressing to newer chips in the 16F range, in particular the 16F690, and Microchip starter kits
How to use the free Microchip development environment MPLAB IDE, plus Proteus VSM interactive electronic design software, to develop your own applications
Numerous fully-documented, working code examples downloadable from the companion website
Electronics engineers, embedded systems designers, control engineers, technicians in industry, students and hobbyists needing a more complete grounding in microcontroller principles and applications
Preface to the Third Edition
Introduction to the Third Edition
Part 1: Getting Started

Chapter 1. Computer Systems

Publisher Summary
Chapter Points
1.1 Personal Computer System
1.2 Word-Processor Operation
1.3 Microprocessor Systems
1.4 Microcontroller Applications

Chapter 2. Microcontroller Operation

Publisher Summary
Chapter Points
2.1 Microcontroller Architecture
2.2 Program Operations

Chapter 3. A Simple PIC Application

Publisher Summary
Chapter Points
3.1 Hardware Design
3.2 Program Execution
3.3 Program BIN1
3.4 Assembly Language

Chapter 4. PIC Program Development

Publisher Summary
Chapter Points
4.1 Program Development
4.2 Program Design
4.3 Program Editing
4.4 Program Structure
4.5 Program Analysis
4.6 Program Assembly
4.7 Program Simulation
4.8 Program Downloading
4.9 Program Testing

Part 2: PIC Microcontrollers

Chapter 5. PIC Architecture

Publisher Summary
Chapter Points
5.1 Block Diagram
5.2 Program Execution
5.3 File Register Set

Chapter 6. Programming Techniques

Publisher Summary
Chapter Points
6.1 Program Timing
6.2 Hardware Counter/Timer
6.3 Interrupts
6.4 Register Operations
6.5 Special Features
6.6 Assembler Directives
6.7 Pseudo-Instructions
6.8 Numerical Types
6.9 Data Table

Chapter 7. PIC Development Systems

Publisher Summary
Chapter Points
7.1 In-Circuit Programming
7.2 PICkit2 Demo System
7.3 PIC 16F690 Chip
7.4 Test Program
7.5 Ana
No. of pages:

456
Language:

English
Copyright:

© Newnes

2012
Published:

2nd September 2011
Imprint:

Newnes
Paperback

ISBN:

9780080969114
eBook

ISBN:

9780080969169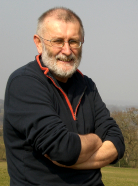 Martin Bates is one of the leading authors specializing in introductory level texts on PIC microcontrollers for the academic, professional and hobby markets, with 20 years' experience of teaching microprocessor systems.
Affiliations and Expertise
Martin Bates, Lecturer in Microelectronics (retired), Sussex Coast College, UK; formerly Course Leader, Foundation Degree Engineering (University of Brighton) and Course Manager, PIC Microcontroller Short Courses, Hastings Innovation Centre
"For undergraduate students and entry level hobbyists, this introductory volume on programming PIC microcontrollers provides practical instruction, as well as theoretical background information, in working with modern microelectronics. Beginning with an overview of terms and concepts, the work covers topics such as microcontroller architecture, application design, program debugging, PIC motor applications, and control systems. Chapters include illustrations, code examples, exercise questions and sample applications, and access to additional online resources is provided. This third edition is updated to account for advances in microcontroller technology and references both modern chips as well as the classic PIC16F84A. Author information is not provided." --Reference and Research News, October 2012