Pharmacognosy
1st Edition
Fundamentals, Applications and Strategies
Editor:
Simone Badal Mccreath
eBook ISBN: 9780128020999
Paperback ISBN: 9780128021040
Published Date: 11th November 2016
Secure Checkout
Personal information is secured with SSL technology.
Free Shipping
Free global shipping
No minimum order.
---
Pharmacognosy: Fundamentals, Applications and Strategies explores a basic understanding of the anatomy and physiology of plants and animals, their constituents and metabolites. This book also provides an in-depth look at natural sources from which medicines are derived, their pharmacological and chemical properties, safety aspects, and how they interact with humans.
The book is vital for future research planning, helping readers understand the makeup, function, and metabolites of plants in a way where the history of their usage can be linked to current drug development research, including in vitro, in vivo, and clinical research data.
By focusing on basic principles, current research, and global trends, this book provides a critical resource for students and researchers in the areas of pharmacognosy, pharmacy, botany, medicine, biotechnology, biochemistry, and chemistry.
Covers the differences between animal and plant cells to facilitate an easier transition to how the body interacts with these entities
Contains practice questions at the end of every chapter to test learning and retention
Provides a single source that covers fundamental topics and future strategies, with the goal of enabling further research that will contribute to the overall health and well-being of mankind
Students and researchers in the fields of pharmaceutical science, pharmacy and pharmacognosy; students and researchers in medicine, biotechnology, botany, biochemistry and chemistry
List of Contributors
Foreword
Preface
Part I: Pharmacognosy 101

Chapter 1. Background to Pharmacognosy

Abstract
1.1 Definitions
1.2 History of Pharmacognosy
1.3 Definition of Terms
1.4 Scope of Pharmacognosy
1.5 Emerging Areas in Pharmacognosy
1.6 Pharmacognosists, What They Do?
1.7 Conclusions
1.8 Practice Questions
References

Chapter 2. Traditional Medicine

Abstract
2.1 Traditional Chinese Medicine
2.2 The Indian Systems of Medicine
2.3 African Traditional Medicine
Further Reading

Chapter 3. Areas of Science Embraced by Pharmacognosy: Constituent Sciences of Pharmacognosy

Abstract
3.1 Botany
3.2 Chemistry
3.3 Enzymology
3.4 Genetics
3.5 Pharmacology
3.6 Horticulture
3.7 Quality Control
3.8 Biotechnology
3.9 Conclusion
3.10 Review Questions
References

Chapter 4. Plant Anatomy and Physiology

Abstract
4.1 Plant Structure
4.2 Plant Function
4.3 Practice Questions
Further Reading

Chapter 5. Plant Constituents: Carbohydrates, Oils, Resins, Balsams, and Plant Hormones

Abstract
5.1 Carbohydrates: Classification, Function, and Uses in Medicine
5.2 Nonessential oils
5.3 Essential Oils
5.4 Resins and Balsams
5.5 Plant Hormones and Growth Factors
5.6 Summary
5.7 Questions
References

Chapter 6. Plant Crude Drugs

Abstract
6.1 Background
6.2 Classification of Crude Drugs
6.3 Plant Cultivation and Collection
6.4 Herbarium Specimen Preparation and Significance
6.5 Plant Crude Drug Extraction and Production
6.6 Conclusion
6.7 Self-Evaluation Questions
References

Part II: Plant Metabolites: Their Chemistry

Chapter 7. Evolutionary Perspectives on the Role of Plant Secondary Metabolites

Abstract
7.1 What are Secondary Metabolites?
7.2 At the Beginning
7.3 The Transitions
7.4 Evidence for Evolutionary Theory
7.5 The Expression of Secondary Metabolites
7.6 Secondary Metabolites, A Worthy Investment: Further Support
7.7 Conclusions
Acknowledgment
References

Chapter 8. Glycosides

Abstract
8.1 Introduction
8.2 Extraction of Glycosides
8.3 Chemical Tests
8.4 Phenolic Glycosides (PHG)
8.5 Coumarin Glycosides (CMG) and Chromone Glycosides (CHG)
8.6 Flavonoid Glycosides (FLG)
8.7 Anthraquinone Glycosides (AQG)
8.8 Saponin Glycosides (SPG)
8.9 Cardiac Glycosides (CRG)
8.10 Cyanogenic Glycosides (CNG)
8.11 Thioglycosides (THG)
8.12 Conclusions
8.13 Self-evaluation questions
References

Chapter 9. Alkaloids

Abstract
9.1 Introduction
9.2 Physicochemical Properties of Alkaloids
9.3 Tests for Alkaloids
9.4 Classification of Alkaloids
9.5 Heterocyclic Alkaloids
9.6 L-Tyrosine Derivatives
9.7 L-Ornithine Derivatives
9.8 Asparaginate and Glutamate Derivatives
9.9 L-Tryptophan Derivatives
9.10 Anthranilic Acid Derivatives
9.11 L-Lysine Derivatives
9.12 Histidine Derivatives
9.13 Other Alkaloids
9.14 Nonheterocyclic Alkaloids
9.15 Conclusions
9.16 Self Evaluation Questions
References

Chapter 10. Tannins

Abstract
10.1 Definition
10.2 Types of Tannins
10.3 Bioactivity of Tannins
10.4 Clinical Trials
10.5 Extraction Processes
10.6 Chemical Tests
10.7 Spectroscopic Determinations
10.8 Nutraceutical Application
10.9 Pharmaceutical Application
10.10 Adverse Effects
10.11 Metabolic Profile of Widely Used Tannin Products
10.12 Conclusions
10.13 Self-Evaluation Questions
References

Chapter 11. Terpenoids

Abstract
11.1 Definition
11.2 Types of Terpenoids
11.3 Plants Containing Terpenoids
11.4 Bioactivity of Terpenoids
11.5 Extraction and Chemical Tests
11.6 Pharmaceutical Application
11.7 Nutraceutical Applications
11.8 Conclusions
11.9 Self-Evaluation Questions
References

Chapter 12. Other Plant Metabolites

Abstract
12.1 Lignins
12.2 Polyacetylenes
12.3 Conclusions
12.4 Self-Evaluation Questions
References

Chapter 13. Vitamins

Abstract
13.1 Introduction
13.2 Water-Soluble Vitamins
13.3 Fat-soluble Vitamins
13.4 Conclusion
13.5 Sample Questions
References

Part III: Plant Metabolites: Their Effects

Chapter 14. Chemotherapeutics

Abstract
14.1 Chemotherapy Types
14.2 What Is Cancer?
14.3 Types of Cancer
14.4 Leading Cancers Worldwide
14.5 Drugs That Treat and Prevent Cancer
14.6 Recent Research Natural Isolates and Extracts
14.7 Practice Questions
References

Chapter 15. Bioactive Plant Molecules, Sources and Mechanism of Action in the Treatment of Cardiovascular Disease

Abstract
15.1 Introduction—The Problem and Need for Novel Cardiovascular Disease Therapies
15.2 Hyperlipidemia and Atherosclerosis
15.3 Hypertension
15.4 Conclusions
Acknowledgments
15.5 Knowledge Assessment Questions
References

Chapter 16. Plant Metabolites and More Treating Various Ailments: Natural Products Treating Diseases

Abstract
16.1 Introduction
16.2 Diseases
16.3 Age-related
16.4 Biochemical Derailments, Metabolic Diseases
16.5 Role of Microbiome in GI Tract
16.6 Fertility and Reproduction
16.7 Neurodegenerative Disease
16.8 Conclusion
16.9 Self-Evaluation Questions
References

Chapter 17. Psychoactive Drugs

Abstract
17.1 Definition
17.2 Examples
17.3 Plant Sources
17.4 Myristica Fragrans
17.5 Cannabis
17.6 Conclusions
References

Part IV: Metabolites from Other Sources

Chapter 18. Marine Metabolites: Oceans of Opportunity

Abstract
18.1 Introduction
18.2 Collection, Extraction, and Isolation of Marine Natural Products
18.3 In Vivo and In Vitro Bioactivity of Metabolites From Macroinvertebrates, Macroalgae, and Microorganisms
18.4 Evaluation of Marine Extracts
18.5 Drugs in Clinical Trials
18.6 Drugs of Marine Origin to Treat Diseases
18.7 Discussion
18.8 Questions
References

Chapter 19. Animal Metabolites: From Amphibians, Reptiles, Aves/Birds, and Invertebrates

Abstract
19.1 Introduction
19.2 Extraction of Metabolites
19.3 Metabolites in Vertebrates
19.4 Metabolites in Invertebrates
19.5 Importance of Metabolites
19.6 Conclusion
19.7 Self-Evaluation Questions
References

Chapter 20. Fungal Metabolites

Abstract
20.1 Introduction
20.2 Transmission
20.3 Bioactive Fungal Metabolites
20.4 Extraction of Fungal Metabolites
20.5 Types of Fungal Metabolites
20.6 Applications of Secondary Metabolites
20.7 Conclusion
20.8 Self-Evaluation Questions
References

Part V: Crude Drugs from Animals

Chapter 21. Fats

Abstract
21.1 Introduction
21.2 Classification of Lipids
21.3 Extraction of Animal Fats
21.4 Nutraceutical Applications
21.5 Pharmaceutical Applications
21.6 Fats and Health
21.7 Conclusion
21.8 Practice Questions
References

Chapter 22. Waxes

Abstract
22.1 Introduction
22.2 Characteristics of Waxes
22.3 Composition of Waxes
22.4 Classification of Waxes
22.5 Sources of Waxes
22.6 Biosynthesis of Plant Waxes
22.7 Applications of Waxes
22.8 Synthetic Waxes and Esters
22.9 Plant Waxes
22.10 Animal Waxes
22.11 Marine Waxes
22.12 Mineral Waxes
22.13 Bioactivity of Waxes
22.14 Practice Questions
References

Part VI: Basic Animal Anatomy and Physiology

Chapter 23. Form and Function of the Animal Cell

Abstract
23.1 Introduction
23.2 The Cytoplasm
23.3 The Cell Membranes
23.4 Mitochondria
23.5 Lysosomes
23.6 Peroxisomes
23.7 The Nucleus
23.8 Endoplasmic Reticulum
23.9 Golgi Apparatus
23.10 Cell Signaling
23.11 Test Your Knowledge
References

Chapter 24. Proteins

Abstract
24.1 Introduction
24.2 General Properties
24.3 From Amino Acid to Protein: Protein Biosynthesis
24.4 Effect of Heat, pH, and Chemical Agents on Protein Folding
24.5 Protein Classification
24.6 Pharmaceutical Applications
24.7 Conclusion
24.8 Self-Assessment Questions
References

Chapter 25. Pharmacokinetics

Abstract
25.1 Introduction
25.2 Absorption, Distribution, Metabolism, and Excretion
25.3 Determination of Pharmacokinetic Parameters
25.4 Pharmacokinetics and Drug Interactions
25.5 Conclusion and Future Work
References

Chapter 26. Pharmacodynamics—A Pharmacognosy Perspective

Abstract
26.1 Definitions
26.2 Drug Targets
26.3 Adverse Drug Reactions
26.4 Concluding Remarks
26.5 Questions
References

Chapter 27. Drug Metabolism

Abstract
27.1 Introduction
27.2 Function of Xenobiotic-Metabolizing Enzymes
27.3 Pharmacogenetic Variation
27.4 Induction
27.5 Nomenclature
27.6 Phase 0
27.7 Phase I
27.8 Phase II
27.9 Polymorphisms in Xenobiotic-Metabolizing Enzymes
27.10 Consequences of Phases I and II metabolism
27.11 Phase III
27.12 Importance of Recent Developments
27.13 Review Questions
References

Part VII: Technological Applications Using Biological Systems

Chapter 28. Biotechnology

Abstract
28.1 Definition
28.2 Biotechnology, Bioengineering, and Biomedical Engineering
28.3 History of Biotechnology
28.4 Biotechnology in Color
28.5 White Biotechnology (Industrial)
28.6 Blue Biotechnology (Marine)
28.7 Red Biotechnology (Medical)
28.8 Green Biotechnology (Agricultural)
28.9 Genetic Engineering Techniques
28.10 Nucleic Acid Isolation
28.11 Gel Electrophoresis
28.12 Southern Blotting
28.13 DNA Hybridization
28.14 DNA Sequencing
28.15 Polymerase Chain Reaction
28.16 DNA Cloning and Restriction Digestion
28.17 Review Questions
References

Part VIII: Current Trends in Pharmacognosy Research

Chapter 29. Natural Product Structure Elucidation by NMR Spectroscopy

Abstract
29.1 Introduction
29.2 Basics of NMR Spectroscopy
29.3 Basic NMR Parameters
29.4 Pulsed Fourier Transform NMR
29.5 Key Features of NMR Spectrometers
29.6 Acquiring and Processing 1H and 13C Spectra
29.7 Dereplication of Natural Products
29.8 Two-Dimensional NMR
29.9 Using Combinations of Spectra to Determine Structures and Fully Assign Spectra
29.10 Review Questions
29.11 Conclusion
Acknowledgments
References

Chapter 30. Metabolomics Approach in Pharmacognosy

Abstract
30.1 Introduction
30.2 Important Aspects in Metabolomics
30.3 Important Issues in Metabolomics-Based Research
30.4 NMR and MS Platforms in Metabolomics-Based Analysis
30.5 Data Acquisition and Processing
30.6 Statistical Data Processing
30.7 Metabolite Identification
30.8 Plant Metabolomics
30.9 Metabolomics in Herbal Medicinal (Phytomedicinal) Research
30.10 Metabolomics in Drug Discovery and Development
30.11 Summary
30.12 Review Questions
References

Chapter 31. Novel Targets in Drug Discovery

Abstract
31.1 Strategies and Techniques in Target Discovery
31.2 Selected Examples of Novel Targets
31.3 Drug Development and Future Prospects
Acknowledgments
31.4 Review Questions
References

Chapter 32. Nanotechnology: Building and Observing at the Nanometer Scale

Abstract
32.1 Introduction
32.2 How We Make Small Things
32.3 Microfabrication and Optical Lithography
32.4 Electron Beam Lithography
32.5 Atomically Precise Thickness—2D Materials
32.6 Bottom-Up Biological Assembly
32.7 How We Observe Small Things
32.8 High-Resolution Light Microscopy
32.9 Nonlight Techniques: Electron Microscopy, X-ray Scattering, and Force Microscopy
32.10 Conclusion
References

Chapter 33. Ethical Aspects of Working With Local Communities and Their Biological Resources

Abstract
33.1 Introduction
33.2 Local Communities, LK versus Traditional Knowledge
33.3 Intellectual Property Rights
33.4 The Legal Framework of Field Research With Local Communities
33.5 Beyond the Legal: Establishing Ethical Research Partnerships With Local Communities
33.6 What About Ethics in Laboratory Research?
33.7 Conclusion
References

Chapter 34. Factors to Consider in Development of Nutraceutical and Dietary Supplements

Abstract
34.1 Introduction
34.2 Botanicals as Nutraceutical and Dietary Supplements
34.3 Development and Process Validation of Botanicals as Functional Food
34.4 Identification and Authentication of the Plant Material
34.5 Metabolite Profiling and Chemo-Analysis
34.6 Regulatory Aspects, Standardization, and Scientific Validation
34.7 Pharmacovigilance
34.8 Review Questions
Acknowledgments
References

Chapter 35. The Global Regulatory Framework for Medicinal Plants

Abstract
35.1 Why Regulate?
35.2 Regulatory Categories and Frameworks
35.3 Review of Current Regulations
35.4 The Challenges in Regulating MP Products
35.5 Conclusion
35.6 Review Questions
References

Chapter 36. The Potential Role of Bioscience Industries in Small Developing Economies

Abstract
36.1 An Age of Change
36.2 Global Economic Transformation
36.3 Closing Doors
36.4 An Aging World
36.5 Bioindustry Development Options for the Future
36.6 Biofuels
36.7 Industrial Crops
36.8 Flavorings and Essences
36.9 Nutraceuticals and Functional Foods
36.10 Penetrating the New Bioindustry Markets
36.11 Establishing a Competitive Position in the Nutraceuticals Market
36.12 Products
36.13 Developing Bioindustry Clusters in the Caribbean
36.14 Building a Skill-Based Economy
36.15 Developing the Business Strategies
36.16 Conclusion
References

Index
No. of pages:

738
Language:

English
Copyright:

© Academic Press

2016
Published:

11th November 2016
Imprint:

Academic Press
eBook

ISBN:

9780128020999
Paperback

ISBN:

9780128021040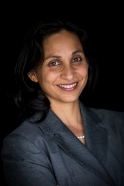 Rupika Delgoda, D.Phil. is a Senior Lecturer in the Faculty of Science and Technology and Head of the Natural Products Institute, at the University of the West Indies (UWI), Mona. Following a doctoral degree in Pharmacology at Oxford University, U.K. and a post-doctoral research Fellowship in Biochemistry at the University of Leicester, U.K., she commenced research in Jamaica at UWI in 2002. Her current research is focused on bio-prospecting Caribbean natural products. With the support of local and overseas granting agencies, Dr. Delgoda has established dedicated research facilities for identification of cytotoxic, chemopreventive natural products; the evaluation of drug-herb interactions, and has an interest in developing effective ways of controlling mosquito borne diseases. She has been the recipient of the UWI Principal's Best researcher award and serves on several committees including the National Nutraceutical Industry, the Cannabis Research and Development Evaluation and Monitoring and the International Society for the Development of Natural Products.
Affiliations and Expertise
Director, Natural Products Institute, University of the West Indies, Mona, Jamaica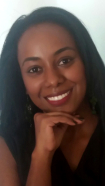 Dr. Badal McCreath is a distinguished young scientist who holds the 2014 Elsevier Early Career Woman Scientist award in Chemical Sciences for the Latin America and Caribbean region. She has over 10 years' experience in natural products research and holds a patent pending for the anticancer potential of natural products using cancer and normal cell lines.
Dr. Badal McCreath holds a number of national and international awards and distinctions. At the University of the West Indies (UWI), Mona, she was the 2010 Inaugural Luther Speare Scholar in addition to being the Young Scientist/Technologist awardee at the biennial 23rd Science and Technology Conference and Expo hosted by the Scientific Research Council and the Jamaica Public Service Co. She along with collaborators was also the recipient of the 2013-2014 Principal's award for best work in anticancer research, UWI, Mona. She is a current member of various editorial boards including: The Journal of Cancer Science & Clinical Research and American International Journal of Biology. She is also an advisory board member and reviewer affiliated with Open Access Biochemistry, London.
Dr. Badal McCreath is currently a Lecturer in the Department of Basic Medical Sciences at the UWI, Mona, Jamaica. In addition to having taught Pharmacognosy for 3 years at the University of Technology, Jamaica, her current work involves pioneering the development of novel Jamaican prostate cancer (PCa) cell lines - a project that received national funding totaling approximately 100,000 USD. As PCa incidence and mortality rates are highest among men of African descent, the development of these tools representative of PCa tumors will be available to the global scientific community in order to delineate reasons for the reduced survivorship among this group. These novel cell lines can be used to screen potentially derived natural drug leads for anticancer efficacy utilizing a personalized framework.
Dr. Badal McCreath is a well published author who is currently penning her first book, "A woman's journey to success." She is a dynamic scientific orator who has presented at many scientific meetings and conferences. She continues to share her expertise by training and supervising students at the undergraduate and postgraduate levels while volunteering on various nonprofit organizational boards including the Society for Scientific Advancement. She is passionate about implementing a framework that can elevate the nature of biomedical research in Jamaica and the Caribbean with a specific focus on anticancer research. Such a framework that will utilize the country's own natural resources can contribute to improving Jamaica's and the Caribbean's economic standing as they obtain a global competitive edge. She is also deeply committed to improving science awareness and interest at the primary and secondary levels.
Affiliations and Expertise
Lecturer & Anticancer Researcher, Biochemistry, Department of Basic Medical Sciences, Faculty of Medical Sciences Teaching & Research Complex University of the West Indies, Mona Campus, Kingston, Jamaica
Tax Exemption
We cannot process tax exempt orders online. If you wish to place a tax exempt order please
contact us
.
Elsevier.com visitor survey
We are always looking for ways to improve customer experience on Elsevier.com.
We would like to ask you for a moment of your time to fill in a short questionnaire, at the end of your visit.

If you decide to participate, a new browser tab will open so you can complete the survey after you have completed your visit to this website.

Thanks in advance for your time.
Accept
Decline