Pet-to-man Travelling Staphylococci
1st Edition
A World in Progress
Paperback ISBN: 9780128135471
Published Date: 1st May 2018
---
Staphylococci remain a dangerous pathogen, affecting both humans and animals and are the causative organisms in a wide range of infection states.
As an example, Staphylococcus aureus can spread rapidly within the global community, being a commensal organism of both humans and pets and an agent of disease. Staphylococci are potentially highly virulent pathogens which may require urgent medical attention. This is particularly concerning given the range of potential infections they can cause. In animals, staphylococci in general can also cause mastitis in cattle and bumblefoot in chickens, resulting in lower yields and significant losses for farmers trying to feed a growing global population.
Staphylococci also remain a threat within hospital environments, where they can again spread across a patient population easily if strict hygiene practices are not in place. This can have serious implications for infections following surgery as well as for patients with open wounds.
Worse still, these organisms continue to evolve resistance to any and all compounds used to treat them. Antimicrobial resistance within staphylococci is also a major implication in treatment failure. Within that, treatment failure as a result of infection with multidrug resistant staphylococci can lead to serious sequelae and in some cases, fatality. This is particularly poignant as the treatments used would likely not have failed prior to the development of resistance.
Focuses not only on man and animal staphylococcal diseases, but emphasizes the role of shared household in man-to-pet (and vice versa) transmission of staphylococci and related genetic elements
Underlines the importance of professional exposure to mammals (i.e. veterinary and farm personnel) in the establishment of shared colonisations and related diseases
Highlights the impact of shared staphylococci and virulence determinants in human and veterinary pathology, thus underlining that such an interspecies exchange not only brings to colonisation of man by pet-related microorganisms (and vice versa), but it leads to diseases as well, that may be therefore considered as true zoonoses
Sheds a light on the way staphylococci may be recognized in clinical laboratories
Presents modern aspects of staphylococci, from the most recent revisions and information on virulence determinants, to current and future biotechnological applications and research
Microbiologists and biotechnologists, virologists, molecular biologists, researchers in infective diseases and public health, veterinarians
1. Staphylococcal taxonomy
2. Staphylococcal ecology and epidemiology
3. Coagulase-positive and coagulase-negative staphylococci in human disease
4. Coagulase-positive and coagulase-negative staphylococci animal disease
5. Animal-to-man transmission of staphylococci and staphylococcal genes
6. Foodborne transmission of staphylococci
7. The Staphylococcus coagulase: biological activity, history and applications
8. The Staphylococcus haemolysins
9. The staphylococcal Panton-Valentine toxin
10. The staphylococcal exfoliative toxins
11. The staphylococcal proteases
12. The staphylococcal lipases
13. The staphylococcal bacteriocins
14. Phage-associated virulence determinants of Staphylococcus aureus
15. Diagnostics: standard and chromogenic media, and advanced automated methods
16. Molecular identification and genotyping: genus, species, strains, clones, lineages and interspecies exchanges
17. Methicillin resistance
18. In vivo resistance mechanisms: staphylococcal biofilms
19. Autovaccines in individual therapy of staphylococcal infections
20. Experimental animal models in evaluation of staphylococcal pathogenicity
21. Application of staphylococci in biotechnology and industrial microbiology
No. of pages:

430
Language:

English
Copyright:

© Academic Press

2018
Published:

1st May 2018
Imprint:

Academic Press
Paperback

ISBN:

9780128135471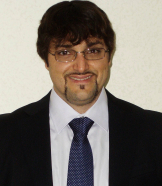 Doctor Clinical Microbiology and Virology, Spirito Santo Hospital, Pescara, Italy
Member of Journal editorial board, Recent Patents on Anti-Infective Drug Discovery
Contributing member of American Society for Microbiology
Affiliations and Expertise
Microbiology and Virology, Spirito Santo Hospital, Pescara, Italy
Tax Exemption
We cannot process tax exempt orders online. If you wish to place a tax exempt order please
contact us
.