Personnel Protection and Safety Equipment for the Oil and Gas Industries
1st Edition
Paperback ISBN: 9780128028148
eBook ISBN: 9780128028155
Imprint: Gulf Professional Publishing
Published Date: 20th May 2015
Secure Checkout
Personal information is secured with SSL technology.
Free Shipping
Free global shipping
No minimum order.
---
Oil and gas companies are repeatedly cited by regulatory organizations for poor training and maintenance on providing personal protective equipment to their refinery workers. Managers of refinery and petrochemical plants are responsible for instructing their workers with the types of equipment available, how to properly wear the equipment, how to properly care and maintain the equipment, and, most importantly, it's their responsibility to enforce these regulations and safety requirements. While there are many reference materials on the subject, most are too broad to apply directly to the unique and highly volatile atmosphere of an oil and gas operation. Personnel Protection and Safety Equipment for the Oil and Gas Industries answers the call for safety managers onsite as well as workers to understand all the safety equipment available specifically for the energy sector. Condensed into one convenient reference location, this training guide is designed to inform on several types of personnel protective clothing, firefighting protective clothing, respiratory protective devises available as well as many other types of protective equipment, including fall protection and vehicle safety belts and harnesses. Industry-specific examples, multiple illustrations, and a glossary of terms make Personnel Protection and Safety Equipment for the Oil and Gas Industries a must-have on every oil and gas operation.
Know recommended US and international protective safety equipment regulations
Learn the types, classes, and materials of safety and protective equipment specific to the oil and gas industry
Gain knowledge on how to select, test, maintain, and store protective equipment properly
Oil and Gas Facility Managers, Safety Engineers, Safety Inspectors, Maintenance Engineers and Managers, Operation Managers, Risk Managers, Drilling Companies and Operators, Product Manufacturers and Designers, Safety Training Organizations, Pipeline Engineers, Process Engineers and Managers, and Corrosion Engineers
1. Breathing apparatus for personnel safety and protection
1.1 Introduction
1.2 Selection of respiratory protective equipment
1.3 Severity and location of the hazard
1.4 Special considerations
1.5 Classification of respiratory protective equipment
1.6 Fresh-air hose and compressed air-line breathing apparatus
1.7 Positive-pressure, powered dust respirators
1.8 Respirators for protection against harmful dust and gas
1.9 Dust respirators
1.10 Gas respirators, canister type
1.11 Gas respirators, cartridge type
1.12 Positive-pressure, powered dust hoods and suits
1.13 Underwater breathing apparatus
1.14 Ventilatory resuscitators
1.15 Nominal protection factor
2. Masks and respiratory equipment materials
2.1 Introduction
2.2 Masks and respiratory equipment (Breathing apparatus)
2.3 Selection of breathing apparatus
2.4 Respirators for dusts and gases
2.5 Positive-pressure, powered dust hood and suits
2.6 Gas respirators, cartridge type
2.7 Combination respirators
2.8 Fresh-air hose and compressed-air-line breathing apparatus
2.9 Facepiece
2.10 Half-masks
2.11 Mouthpiece
2.12 Nose clip
2.13 Head harness
2.14 Air hood or suit
2.15 Inhalation and exhalation valves
2.16 Harness or belt
2.17 Condition of the inhaled air (Carbon-Dioxide content)
2.18 Resistance to breathing
2.19 Requirements for fresh-air hose apparatus
2.20 Instruction
2.21 Self-contained breathing apparatus (SCBA)
2.22 Tests and certification
2.23 Marking
2.24 Instructions
2.25 Open circuit – SCBA
2.26 Breathing resistance
2.27 Tests and certification
2.28 Instructions for maintenance and storage
2.29 Open-circuit escape SCBA
2.30 Ventilatory resuscitators
2.31 Performance requirement
3. Selection, inspection, and maintenance of respiratory protective equipment
3.1 Introduction
3.2 Severity and location of the hazard
3.3 Work requirements and conditions
3.4 Use of respiratory protective equipment
3.5 Use of self-contained breathing apparatus
3.6 Care and maintenance of respiratory protective equipment
3.7 Special problems
3.8 Inspection, care, and maintenance of respiratory equipment
3.9 Demand regulators, pressure-reducing valves, and manifolds
3.10 Pressure gauges
3.11 Flexible hoses
3.12 Rubber, fabric, and plastic components
3.13 Underwater breathing apparatus
3.14 Compressed air for human respiration
4. Personnel safety and protective equipment
4.1 Head protection
4.2 Headband, sweatband, crown straps, and protective padding
4.3 Recommendations for the material and construction of helmets
4.4 Method for measuring wearing height, vertical distance, horizontal clearance, and precautions concerning helmet use, maintenance, and testing
4.5 Impact system calibration procedures
4.6 Application of safety hats and caps
4.7 Eye protection
4.8 Lenses
4.9 Marking
4.10 Sun-glare eye protection
4.11 Prescription safety lens glasses
4.12 Requirements for eye, face, and neck shield protection
4.13 Design and manufacture
4.14 Robustness
4.15 Faceshields and helmets
4.16 Size of filter holder and filters
4.17 Hand protection
4.18 Materials
4.19 Construction and design
4.20 PVC gloves (Types 6 to 11 of Table 4.5)
4.21 Rubber gloves (Types 12 to 15 of Tables 4.5 and 4.17)
4.22 Performance requirement
4.23 Rubber gloves for electrical purposes
4.24 Construction
4.25 Typical dimensions
4.26 Color codes
4.27 Performance
4.28 Guidance concerning the maintenance, storage, inspection, re-testing, and use of rubber gloves after purchase
4.29 Protective leather gloves for welders
4.30 Ear protection
4.32 Test result
4.33 Information
4.34 Ear plugs
4.35 Sonic ear valve
4.36 Foot protection
4.37 Conductive safety footwear
4.38 Conductance (electrical resistance inverse)
4.39 Electrical hazard footwear
4.40 Material and workmanship
4.41 Body protection
4.42 Protective apron for wetwork
4.43 High-visibility garments and accessories
4.44 Chemical protective clothing
4.45 Types and construction
4.46 Use and maintenance
4.47 Sizing of jackets, coats, over-trousers, and one-piece suits
4.48 Face protection
4.49 Body-protection method for the determination of seam strength
4.50 Body-protection measurement and sizes
4.51 Body protection: method of measuring garments
4.52 Body-protection guidance for the use of garments and accessories
4.53 Chemical-protection guidelines on selection and use of chemical-protective clothing
5. Personnel protection against radioactive
5.1 Specific considerations
5.2 Types of sources used in industrial gamma radiography
5.3 Selection of radiography site
5.4 Radiation exposure to human beings
5.5 Biological basics of radiation
5.6 Radiation-measuring techniques
5.7 Radiation-protection techniques
5.8 Classification designation of sealed source
5.9 General requirements for radiography equipment
5.10 Apparatus for gamma radiography
5.11 Source marking
5.12 Container marking
5.13 Radiotoxicity and solubility
5.14 General consideration of exposure container
5.15 Handling facilities of exposure containers
5.16 Manufacturing and production tests for exposure containers
5.17 Packing and transportation of radioactive substances
5.18 Procedure to establish classification and performance requirements for sealed source
5.19 Sealed-source application and exchange procedures
5.20 Waste disposal
5.21 Specific safety procedures for radiography
5.22 Radiation-protection safety
5.23 Fire, explosion, and corrosion
5.24 Health requirements
5.25 Inspection
5.26 Technical information
5.27 Test device
6. First aid and sanitation
6.1 Sanitation and hygiene of the plants and workshops
6.2 Mechanical and electronic equipment and radiation
6.3 Radiation
6.4 Chemical substances
6.5 Personal sanitation
6.6 Medical examinations
6.7 Site conditions
6.8 Dust, spray, gases, and vapors
6.9 Infectious disease
6.10 First aid and rehabilitation
6.11 Principles of wound treatment
6.12 Bleeding
6.13 Sting, insect bites, and blisters
6.14 General effects of serious injury
6.15 Fractures
6.16 Care of fractures, strains, and sprains
6.17 Burns and scalds, electrical and heat injuries
6.18 Varieties of burns
6.19 First-aid treatment of burns
6.20 Heat stroke
6.21 Chemical burns, injuries, and poisons
6.22 Chemical skin irritation
6.23 Chemical poisons
6.24 Unconsciousness, gassing, and asphyxia
6.25 Rescue operation of gas casualty
6.26 Industrial gases
6.27 Artificial respiration
6.28 External heart massage
6.29 Eye injuries
6.30 Aches and pains, transport, and records
6.31 Record-keeping
7. Safety belts
7.1 Design
7.2 Use of belts and harnesses
7.3 Means of adjustment
7.4 Materials for belts and harnesses
7.5 Lanyards
7.6 Manufacture
7.7 Performance requirements
7.8 Inspection
7.9 Markings
7.10 Storage, examination, and maintenance of safety belts and harnesses
7.11 Maintenance of equipment
7.12 Recommendations for the selection and use of appropriate appliances
8. Safety portable ladders
8.1 Types and classes
8.2 Materials (Industrial)
8.3 Other components and material
8.4 Specific types of ladders
8.5 Single-section and extension sections (Wood-class I)
8.6 Shelf ladders (Aluminum)
8.7 Shelf ladders (Wood class 1)
8.8 Swing-back steps (Aluminum)
8.9 Swing-back steps (Wood)
8.10 Backed steps (Aluminum)
8.11 Folding trestles (Aluminum)
8.12 Wood-type folding trestles (Class (1))
8.13 Aluminum-type lightweight stagings
8.14 Wood-type lightweight stagings class 1
8.15 Performance tests
8.16 Performance test of aluminum-type shelf ladders
8.17 Performance test of aluminum swing-back steps
8.18 Tolerances on sizes
8.19 Care and use of ladders
8.20 Determination of slope of grain
8.21 Test for deflection of ladders and step fronts
8.22 Strength test for ladders, step fronts, and trestle frames
8.23 Ladder twist test
8.24 Sideways bending (sway) test for ladders, step fronts, and trestle frames
8.25 Cantilever bending (horn end strength) test for ladders, step fronts, and trestle frames
8.26 Test for rungs
8.27 Test for treads of shelf ladders
8.28 Tests for steps
8.29 Test for trestles
8.30 Test for lightweight stagings
8.31 Test for extension ladder guide brackets
9. Safety and firefighting equipment, part 1
9.1 Safety-and fire-training centers
9.2 Firefighting training ground
9.3 Other requirements
9.4 Fire-station facilities
9.5 Fire-water distribution and storage facilities
9.6 Water supplies
9.7 Basis for a firefighting water system
9.8 Fire-water pumping facilities
9.9 Plans
9.10 General winterizing
9.11 Water tanks for fire protection
9.12 Fire-hose reels (water) for fixed installations
9.13 Water-spray fixed systems for fire protection
9.14 System design and installation
9.15 Fire and explosion prevention
9.16 Valves
9.17 Automatically controlled valves
9.18 Fixed-roof tanks containing high-flash liquids
9.19 Floating-roof tanks
9.20 Instructions and markings
9.21 Fire-resistant blanket
9.22 Fire blanket
9.23 Proscenium fire-resisting curtain
9.24 Fire-resisting shields
9.25 Notes on design, maintenance, and operating instructions
9.26 Maintenance
9.27 Clothing for protection against heat and fire; general recommendations for users and for those in charge of such users
9.28 Safety provisions
9.29 Inspection, storage, and maintenance
9.30 Used and reconditioned garments
9.31 Glass-fiber fire blankets
9.32 Delivery, inspection, quality control, and commissioning of firefighting pumps
9.33 Acceptance, service test, operation and maintenance of fire-service pumping units
9.34 Installation, inspection, and testing of firefighting fixed systems
9.35 Installation, testing, and quality control of firefighting sprinkler systems
9.36 Sign and notices
9.37 Installation, testing, and quality control of water-supply systems
9.38 Installation, testing, and quality control of foam systems
9.39 Training facilities and firefighter qualifications
9.40 Firefighter qualifications
9.41 Safety boundary limit
10. Safety and firefighting equipment, part 2
10.1 Fire-service valves
10.2 Hose reels (Figures 10.20 to 10.23)
10.3 Firefighting hoses and couplings
10.4 Firefighting nozzles
10.5 Firefighting monitors
10.6 Butterfly-valve specifications
10.7 Foam-making branch nozzles
10.8 Material and equipment standard for firefighting vessels
10.9 Initial consultations and planning before purchasing
10.10 Quotation and technical information
10.11 Quality control
10.12 Inspections
10.13 Bollard pull-testing procedure
10.14 Foam-liquid concentrate (FLC) proportioners, generators, and twin agents
10.15 Medium- and high-expansion foam generators
10.16 Material specifications
10.17 Materials specification
10.18 Twin-agent dry-chemical powder and foam system
10.19 System operation and control
10.20 Paint and finishing
10.21 Items to be furnished by manufacturer
No. of pages:

598
Language:

English
Copyright:

© Gulf Professional Publishing

2015
Published:

20th May 2015
Imprint:

Gulf Professional Publishing
Paperback

ISBN:

9780128028148
eBook

ISBN:

9780128028155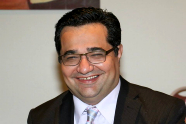 Alireza Bahadori, PhD, CEng, MIChemE, CPEng, MIEAust, RPEQ, NER is a research staff member in the School of Environment, Science and Engineering at Southern Cross University, Lismore, NSW, Australia, and managing director and CEO of Australian Oil and Gas Services, Pty. Ltd. He received his PhD from Curtin University, Perth, Western Australia. During the past twenty years, Dr. Bahadori has held various process and petroleum engineering positions and was involved in many large-scale oil and gas projects. His multiple books have been published by multiple major publishers, including Elsevier. He is Chartered Engineer (CEng) and Chartered Member of Institution of Chemical Engineers, London, UK (MIChemE). Chartered Professional Engineer (CPEng) and Chartered Member of Institution of Engineers Australia, Registered Professional Engineer of Queensland (RPEQ), Registered Chartered Engineer of Engineering Council of United Kingdom and Engineers Australia's National Engineering Register (NER).
Affiliations and Expertise
Research Staff Member, School of Environment, Science, and Engineering, Southern Cross University, Lismore, NSW, Australia
Tax Exemption
We cannot process tax exempt orders online. If you wish to place a tax exempt order please
contact us
.
Elsevier.com visitor survey
We are always looking for ways to improve customer experience on Elsevier.com.
We would like to ask you for a moment of your time to fill in a short questionnaire, at the end of your visit.

If you decide to participate, a new browser tab will open so you can complete the survey after you have completed your visit to this website.

Thanks in advance for your time.
Accept
Decline