Personalized Immunosuppression in Transplantation
1st Edition
Role of Biomarker Monitoring and Therapeutic Drug Monitoring
Editors:
Michael Oellerich
Amitava Dasgupta
Hardcover ISBN: 9780128008850
eBook ISBN: 9780128011331
Published Date: 3rd September 2015
Secure Checkout
Personal information is secured with SSL technology.
Free Shipping
Free global shipping
No minimum order.
---
Personalized Immunosuppression in Transplantation: Role of Biomarker Monitoring and Therapeutic Drug Monitoring provides coverage of the various approaches to monitoring immunosuppressants in transplant patients, including the most recently developed biomarker monitoring methods, pharmacogenomics approaches, and traditional therapeutic drug monitoring.
The book is written for pathologists, toxicologists, and transplant surgeons who are involved in the management of transplant patients, offering them in-depth coverage of the management of immunosuppressant therapy in transplant patients with the goal of maximum benefit from drug therapy and minimal risk of drug toxicity.
This book also provides practical guidelines for managing immunosuppressant therapy, including the therapeutic ranges of various immunosuppressants, the pitfalls of methodologies used for determination of these immunosuppressants in whole blood or plasma, appropriate pharmacogenomics testing for organ transplant recipients, and when biomarker monitoring could be helpful.
Focuses on the personalized management of immunosuppression therapy in individual transplant patients
Presents information that applies to many areas, including gmass spectrometry, assay design, assay validation, clinical chemistry, and clinical pathology
Provides practical guidelines for the initial selection and subsequent modifications of immunosuppression therapy in individual transplant patients
Reviews the latest research in biomarker monitoring in personalizing immunosuppressant therapy, including potential new markers not currently used, but with great potential for future use
Explains how monitoring graft-derived, circulating, cell free DNA has shown promise in the early detection of transplant injury in liquid biopsy
Pathologists, clinical chemists, toxicologists, and transplant surgeons who are involved in the routine care of transplant patients; transplant nephrologists, gastroenterologists, cardiologists, pulmonary physicians and fellows in transplantation program and supervisors of toxicology or immunosuppressant monitoring laboratories.
Preface
List of Contributors
Chapter 1. Overview of the pharmacology and toxicology of immunosuppressant agents that require therapeutic drug monitoring

1.1 Introduction
1.2 Calcineurin Inhibitors
1.3 Antimetabolite Drug
1.4 Mammalian Target of Rapamycin Inhibitors
1.5 Conclusions
References

Chapter 2. Limitations of immunoassays used for therapeutic drug monitoring of immunosuppressants

2.1 Introduction
2.2 Methods for Therapeutic Drug Monitoring of Immunosuppressants
2.3 Cyclosporine Monitoring: Trough or C2 Monitoring?
2.4 Limitations of Immunoassays Used for Cyclosporine Monitoring
2.5 Limitations of Immunoassays Used for Tacrolimus Monitoring
2.6 Limitations of Immunoassays Used for Sirolimus Monitoring
2.7 Limitations of Immunoassays Used for Everolimus Monitoring
2.8 Limitations of Immunoassays Used for Mycophenolic Acid Monitoring
2.9 Conclusions
References

Chapter 3. Application of liquid chromatography combined with mass spectrometry or tandem mass spectrometry for therapeutic drug monitoring of immunosuppressants

3.1 Introduction
3.2 Evolution of Non-Immunoassay Methods for Immunosuppressants
3.3 LC–MS/MS Methods for Analysis of Immunosuppressants
3.4 Limitation of Mass Spectrometric Methods
3.5 Turnaround Time
3.6 Conclusions
References

Chapter 4. Monitoring free mycophenolic acid concentration: Is there any clinical advantage?

4.1 Introduction
4.2 Monitoring Free Drug Concentration
4.3 Monitoring Free (Unbound) Fraction of Cyclosporine
4.4 Monitoring Free (Unbound) Fraction of Tacrolimus and Sirolimus
4.5 Mycophenolic Acid: A Brief Introduction
4.6 Rationale for Therapeutic Drug Monitoring of Mycophenolic Acid
4.7 Conclusion
References

Chapter 5. Pharmacogenomics aspect of immunosuppressant therapy

5.1 Introduction
5.2 Individual Genes
5.3 Conclusions
References

Chapter 6. Biomarker monitoring in immunosuppressant therapy: An overview

6.1 Introduction
6.2 Current Immunosuppressive Agents and Their Effects on Immune Responsiveness
6.3 Biomarkers to Guide Immunosuppressant Therapy
6.4 Calcineurin Phosphate
6.5 Nuclear Factor of Activated T Lymphocytes Regulated Gene Expression
6.6 Inosine Monophosphate Dehydrogenase
6.7 Phosphorylation of mTOR Downstream Effectors
6.8 Pharmacogenetic Biomarkers
6.9 Biomarkers Nonspecific for Single Drug Action
6.10 Conclusions
References

Chapter 7. Graft-derived cell-free DNA as a marker of graft integrity after transplantation

7.1 Introduction
7.2 Causes of Chronic Allograft Dysfunction
7.3 Need for Biomarkers
7.4 Value of Conventional TDM
7.5 Biomarkers for Immune Monitoring as Supplement to TDM
7.6 Molecular Methods: Biopsy and Cellular Approaches
7.7 Conclusions
Acknowledgments
References

Chapter 8. Biomarkers of tolerance in kidney transplantation

8.1 Introduction
8.2 Definition of the Clinical Status of Operational Tolerance
8.3 Technical Considerations on the Biodetection of Tolerance
8.4 A B-Cell Signature Predominates in Blood from Tolerant Recipients
8.5 An Unsuspected Role for B Cell in Operational Tolerance
8.6 Potential Applications of the Biomarkers and the Future for Tolerance Research
8.7 Conclusions
References

Chapter 9. Intracellular concentrations of immunosuppressants

9.1 Introduction
9.2 Measuring Intracellular Concentrations of Immunosuppressants
9.3 Immunosuppressant Drug Concentrations in PBMCs/Lymphocytes
9.4 Drug Transport Across Lymphocyte Cell Membranes: The Role of P-Glycoprotein
9.5 Considerations Regarding Intracellular Drug Monitoring
9.6 Conclusions
References

Chapter 10. Markers of lymphocyte activation and proliferation

10.1 Introduction
10.2 Lymphocyte Proliferation and Activation in Allograft Rejection
10.3 Effect of Immunosuppressants on Lymphocyte Proliferation and Activation
10.4 Conclusions
References

Chapter 11. Monitoring calcineurin inhibitors response based on NFAT-regulated gene expression

11.1 Introduction
11.2 Mechanism of Action of CNIs
11.3 Strategies for Pharmacodynamic Monitoring of CNIs
11.4 Measurement of NFAT-Regulated Gene Expression
11.5 Molecular Response to CNI Exposure
11.6 CNI Pharmacodynamics and Clinical Outcome
11.7 Perspectives
11.8 Conclusions
References

Index
No. of pages:

316
Language:

English
Copyright:

© Elsevier

2016
Published:

3rd September 2015
Imprint:

Elsevier
Hardcover

ISBN:

9780128008850
eBook

ISBN:

9780128011331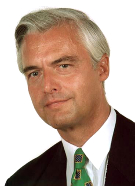 Michael Oellerich, MD, HonMD, FACB, FAMM, FFPath (RCPI), FRCPath, is a chemical pathologist. Since 2012, he has had an appointment as a Lower Saxony Distinguished Professor of Clinical Chemistry at the Department of Clinical Pharmacology, Medical Faculty (UMG) of the George-August University, Göttingen, Germany. He was Chairman of the Department of Clinical Chemistry/Central Laboratory at UMG from 1991 to 2012. Since 2013, he has been a member of the Medical Advisory Board of Chronix Biomedical Inc., San Jose, CA, USA. From 1996 to 1998, he served as Dean of the Faculty of Medicine. He also served as President of the International Association of Therapeutic Drug Monitoring and Clinical Toxicology (IATDMCT), the German Association for Laboratory Medicine, the German United Association for Clinical Chemistry and Laboratory Medicine, and the World Association of Societies of Pathology and Laboratory (WASPaLM). Since 2003, he has been Editor-in-Chief of Therapeutic Drug Monitoring. Previously, he was Associate Editor of Clinical Biochemistry and of Clinical Chemistry. His current research interests are in the field of therapeutic drug monitoring, with particular focus on endogenous biomarkers to achieve personalized immunosuppression in transplantation (e.g. graft-derived circulating cell-free DNA as "liquid biopsy"), as well as pharmacogenetics. Further topics include proteomics, analytical techniques (e.g. LC-MS/MS), and molecular diagnostics. He has authored more than 400 publications, and has received various awards (e.g. Ludolf-Krehl Award, IATDMCT Charles Pippenger Award, WASPaLM Medal of Honor, WASPaLM Gold-Headed Cane).
Affiliations and Expertise
Lower Saxony Distinguished Professor of Clinical Chemistry, George-August University, University Medical Center Göttingen, Department of Clinical Pharmacology, Göttingen, Germany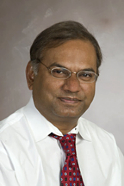 Amitava Dasgupta received his PhD degree in Chemistry from Stanford University and his fellowship training in Clinical Chemistry from the Laboratory Medicine Department of the University of Washington School of Medicine at Seattle. He is a tenured Full Professor of Pathology and Laboratory Medicine at the University of Texas Health Sciences Center located at the Texas Medical Center at Houston. Dr. Dasgupta has published 210 scientific papers, written many invited review articles, and has edited, co-edited or written 15 books. He is on the Editorial Board of five major medical journals including American Journal of Clinical Pathology, Archives of Pathology and Laboratory Medicine, Therapeutic Drug Monitoring, Clinica Chimica Acta and Journal of Clinical Laboratory Analysis.
Affiliations and Expertise
Professor, Pathology and Laboratory Medicine, McGovern Medical School, The University of Texas, Houston, TX, USA
Tax Exemption
We cannot process tax exempt orders online. If you wish to place a tax exempt order please
contact us
.
Elsevier.com visitor survey
We are always looking for ways to improve customer experience on Elsevier.com.
We would like to ask you for a moment of your time to fill in a short questionnaire, at the end of your visit.

If you decide to participate, a new browser tab will open so you can complete the survey after you have completed your visit to this website.

Thanks in advance for your time.
Accept
Decline