Our Genes, Our Choices
1st Edition
How Genotype and Gene Interactions Affect Behavior
Paperback ISBN: 9780123969521
eBook ISBN: 9780123972019
Published Date: 1st May 2012
---
Our Genes, Our Choices: How Genotype and Gene Interactions Affect Behavior — First Prize winner of the 2013 BMA Medical Book Award for Basic and Clinical Sciences — explains how the complexity of human behavior, including concepts of free will, derives from a relatively small number of genes, which direct neurodevelopmental sequence. Are people free to make choices, or do genes determine behavior? Paradoxically, the answer to both questions is "yes," because of neurogenetic individuality, a new theory with profound implications.
Author David Goldman uses judicial, political, medical, and ethical examples to illustrate that this lifelong process is guided by individual genotype, molecular and physiologic principles, as well as by randomness and environmental exposures, a combination of factors that we choose and do not choose.
Written in an authoritative yet accessible style, the book includes practical descriptions of the function of DNA, discusses the scientific and historical bases of genethics, and introduces topics of epigenetics and the predictive power of behavioral genetics.
First Prize winner of the 2013 BMA Medical Book Award for Basic and Clinical Sciences
Poses and resolves challenges to moral responsibility raised by modern genetics and neuroscience
Analyzes the neurogenetic origins of human behavior and free will
Written by one of the world's most influential neurogeneticists, founder of the Laboratory of Neurogenetics at the National Institutes of Health
Students and researchers involved in human genetics, medical genetics, behavioral genetics and neurogenetics.
A Note on Gene and Protein Symbols
Foreword
Preface
About the Author
Chapter 1. The Neurogenetic Origins of Behavior
Chapter 2. The Jinn in the Genome
Fifteen Minutes of Fame
Some Famous Geneticists, and Why they are Famous
The Jinn of Knowledge and the Jinn of Technology
Revolutions in Culture and Evolution of Genes
Genes, Brain and Individuality
The Neurogenetics of Determinism and Freedom
Chapter 3. 2B or Not 2B?
A Common Gene Knockout Causing Severe Impulsivity
Validating a Human Impulsivity Gene in a Mouse Model
Chapter 4. Stephen Mobley and His X-Chromosome
The Kallikak Effect
Mobley Demands a Genetic Test
Combining Gene and Hormone to Predict Impulsivity
Carrying Kohl to Italy
The State of DNA in Prediction of Violence
Chapter 5. Dial Multifactorial for Murder
A Murder in the Lab
Missing Puzzle Pieces, an Obstacle to Behavioral Reductionism
Why are Some Societies More Violent than Others?
Guns or People?
Can Gun Control Civilize People, and If So, What Does That Mean?
Violent Youth
Chapter 6. Distorted Capacity I
The Inheritance of Impulsivity, and What It Means
Impulsivity Differs from Person to Person and From Species to Species: The Gorilla and the King
Zero-Trial Learning
Impulsivity and Aggression in Context
Measuring Impulsivity and Aggression by Life History
Measuring Impulsivity and Aggression by Experiment
Integrating Experimental and Life History Measures of Impulsivity with Genes and Neural Circuits
Animal Models of Impulsivity and Aggression
Chapter 7. Distorted Capacity II
Impulsivity, Aggression and Neuropsychiatric Disease
Diseases with Disordered Impulse
Disorders of Impulse Control
Chapter 8. Inheritance of Behavior
No. of pages:

272
Language:

English
Copyright:

© Academic Press

2012
Published:

1st May 2012
Imprint:

Academic Press
eBook

ISBN:

9780123972019
Paperback

ISBN:

9780123969521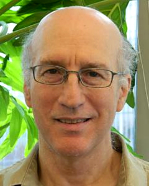 David Goldman Dr. Goldman received his B.S. from Yale University in 1974. He received his M.D. degree in 1978 and completed residency training in psychiatry in 1979, both at the University of Texas Medical Branch. Dr. Goldman joined the NIAAA in 1979 and has been chief of the Laboratory of Neurogenetics since 1991. Throughout his career, Dr. Goldman has focused on the identification of genetic factors responsible for inherited differences in behavior. His laboratory is currently exploring the genetics of alcoholism, substance abuse, and related health problems.
Affiliations and Expertise
Laboratory of Neurogenetics, NIAAA, Rockville MD
BMA Medical Book Award 2013: Basic and Clinical Sciences - First Prize, British Medical Association
"Our genes, our choices' is thought provoking and well argued…With its witty writing style, many personal accounts and analogies to books and movies, 'Our genes, our choices' is far from being a textbook and should be of interest to a wide range of readers." --Human Genetics online, October 2012
"...the complexity of human behavior and a person's ability to choose is explained as deriving from a relatively small number of genes which direct neurodevelopmental sequence. The author uses judicial, political, medical, and ethical examples to illustrate that this lifelong process is guided by individual genotype, molecular and physiologic principles, as well as by randomness and environmental exposures we choose and do not choose." --Doody.com, April 2013
"In a bold, new integrative treatment of the confusing facts and fictions about human behavior and genetic determinism, David Goldman has provided a user-friendly death to determinism and a rebirth of genetic probabilism. He uses his breadth and depth of neuroscience experience to optimize the necessary reductionism for understanding violence, impulsivity, depression, anxiety, and personality variations while explaining the newest technologies of the researcher with access to the laboratories of the National Institute of Health and his colleagues. He bravely confronts the numerous ethical dilemmas that arise when dealing with new knowledge about our genetic makeup and their implications for good and evil. Drawing on his personal exposure to mental disease in his own family, his sensitive and energized writing reminds me of Sylvia Nasar's explication of "A Beautiful Mind", now giving us a beautiful genome from a self-described "behavioral genomicist." We are treated to an insider's knowledge about the work and hoopla about a gay gene and what may be a better conceptualization closer to the facts. Freed from the constraints of journal writing with its 3 to 6 page s