Editors:
David Dempster
Marjorie Luckey
Jane Cauley
Hardcover ISBN: 9780124158535
eBook ISBN: 9780123982520
Published Date: 28th June 2013
---
Now in its 4e, Osteoporosis is a classic reference on this disease, comprising a tremendous wealth of knowledge in a single source not found elsewhere. Written by renowned experts in the field, this two-volume work is a must-have for academic and medical libraries, physicians, researchers, and any company involved in osteoporosis research and development. This newest edition covers everything from basic anatomy and physiology to diagnosis, management and treatment in which direct care costs for osteoporotic fractures in the United States reach up to $18 billion each year. Worldwide, 200 million women ages 60 to 80 suffer from osteoporosis and have a lifetime risk of fracture between 30% and 40%, continuing to make osteoporosis a critical challenge in medicine.
Recognizes the critical importance of the Wnt signaling pathway for bone health
Incorporates new chapters on osteocytes, phosphatonins, mouse genetics, and CNS and bone
Examines essential updates on estrogen prevention and treatment and the recent results from the WHO
Discusses the controversial topics of screening and clinical trial design for drug registration
Includes essential updates on therapeutic uses of calcium, vitamin D, SERMS, bisphosphonates, and parathyroid hormone
Offers critical reviews of reproductive and hormonal risk factors, ethnicity, nutrition, therapeutics, management, and economics
Academic and medical libraries as well as professionals in bone biology, endocrinology, osteology, neuroendocrinology; drug companies developing osteoporosis medications
Preface to the Fourth Edition
Contributors
Editor's Note
Part I: Introduction
Chapter 1. The Bone Organ System: Form and Function
Introduction
Composition and Organization of Bone
Cellular Components of Bone
Bone Homeostasis
Basic Bone Mechanics
Summary
References
Chapter 2. The Nature of Osteoporosis
Defining Osteoporosis
Material and Structural Basis of Skeletal Fragility
Summary
References
Chapter 3. Reflections on Osteoporosis
Introduction
Definition
Diagnosis
Fragility Fractures
Bone Density and Fracture Risk
Pathogenesis
Prevention
Treatment
Summary
References
Chapter 4. Reflections on Development of Concepts of Intercellular Communication in Bone
Introduction
Calcium Homeostasis – Developments of the 1960s
Discovery of Calcitonin
Inhibition of Bone Resorption by Calcitonin
Lessons from an Osteogenic Sarcoma
Emergence of Bone Cell Biology
Could Osteoblasts Regulate Osteoclasts?
The Origin of Osteoclasts – Mid-1970s
Osteoblast Regulation of Osteoclasts
Control of Osteoclast Formation
Hormone and Cytokine Control of Osteoclast Formation
The Physiologic Signaling Mechanisms in Osteoclast Control
Bone Remodeling
Coupling of Bone Formation to Resorption
Coupling Factor – from Matrix or Cells?
Communication from Osteocytes
Is There a Single "Coupling Factor", Analogous to RANKL?
PTHrP as a Local Control Process
How Might PTHrP Participate?
Summary
Acknowledgments
References
Chapter 5. Osteo-Odyssey: A Memoir
Starting Out: From A to B One
Being the First Postdoc in Larry's Lab
In the Academic World:
No. of pages:

2116
Language:

English
Copyright:

© Academic Press

2013
Published:

28th June 2013
Imprint:

Academic Press
Hardcover

ISBN:

9780124158535
eBook

ISBN:

9780123982520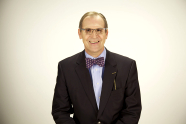 David W. Dempster, PhD, is Professor of Clinical Pathology and Cell Biology at Columbia University in New York. He obtained his PhD from the University of Glasgow in Scotland and completed postdoctoral studies in Switzerland and France. Dr. Dempster is a Past President of the International Society of Bone Morphometry and a member of the Scientific Advisory Council of the National Osteoporosis Foundation. He is also a Fellow of the Royal Microscopical Society. Dr. Dempster's iconic micrographs of osteoporotic bone have been widely reproduced in the scientific and popular press, including being displayed at the Smithsonian Institution in Washington, DC. Dr. Dempster is an Associate Editor of Osteoporosis International, and serves on the editorial boards of the Journal of Bone and Mineral Research, Bone and the Journal of Clinical Densitometry. His research studies have been continuously supported by the National Institutes of Health for the past 25 years. Dr. Dempster has published over 200 research papers on the pathophysiology and treatment of bone disese.
Affiliations and Expertise
Professor of Clinical Pathology, Columbia University School of Medicine; Director, Regional Bone Center, Helen Hayes Hospital, New York, NY, USA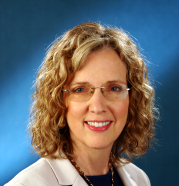 Marjorie M. Luckey, MD is Medical Director of the Osteoporosis and Metabolic Bone Disease Center at the Saint Barnabas Medical Center in Livingston, NJ. She holds board certifications in Internal Medicine and Endocrinology and Metabolism and has been actively engaged in bone disease research, education, and patient care since 1982. As Associate Professor of Reproductive Science at Mount Sinai Medical Center in New York, New York, her independent research and publications included NIH-supported studies of bone health and calcium metabolism in African-American women; studies on the effects of organ transplantation, genetic diseases, and primary biliary cirrhosis on bone health; and investigations into laboratory testing in osteoporotic women. In addition, she has participated in many multinational trials of new therapeutic agents for osteoporosis. Dr. Luckey is Chair of the Better Bones Project, a national education program designed to teach primary care physicians how to evaluate and treat osteoporosis. She is on the editorial board of the Journal of Clinical Densitometry, on the Scientific Advisory Council of the National Osteoporosis Foundation and is a member of the Bone Densitometry Certification Faculty for the International Society for Clinical Densitometry. She has also served on the Board of Directors of the International Society for Clinical Densitometry, the Practice Committee for The American Society of Bone and Mineral Research, and the National Bone Health Campaign Scientific Task Force for the Centers for Disease Control and Prevention.
Affiliations and Expertise
Associate Professor of Reproductive Science, Mount Sinai Medical Center, New York, NY; Medical Director, Osteoporosis and Metabolic Bone Disease Center, Saint Barnabas Health Care System, Livingston, NJ, USA
Dr. Cauley is Professor and Vice Chair for Research, Department of Epidemiology, Graduate School of Public Health, University of Pittsburgh (Pennsylvania). Her primary research interest is the epidemiology of osteoporosis, osteoporosis treatment and the consequences of osteoporosis in both men and women. She also has a major interest in menopause and the multiple physiological, social, pathological changes that occur during this time. Her research has focused on women's health and aging, falls, the interaction between endogenous and exogenous hormones, risk factors, inflammation, and disease outcomes. Her work has focused on use of hormone therapy, osteoporosis, risk of hip fractures and bone density in midlife women to older women. She is the Principal Investigator (PI) of several large cohort studies including the Study of Osteoporotic Fracture (SOF) and the Osteoporotic Fracture Risk in Men Study (MrOS). Results from both of these studies have made major improvements in our understanding of osteoporosis in older men and women. Dr. Cauley was Co-PI for the Women's Health Initiative (WHI) and served as study wide Chair of the Osteoporosis, Calcium and Vitamin D Committee for almost the entire duration of the trial. She is a Co-investigator for the Study of Women's Health Across the Nation (SWAN) with particular emphases on skeletal health and physical function and body composition changes as women transition from midlife to elder status. She is also a PI of a SWAN ancillary study examining novel measures of hip strength. She has participated as a clinical center PI for major randomized clinical trials including the Fracture Intervention Trial, the Multiple Outcomes of Raloxifene Evaluation, the Heart Estrogen/Progestin Study, the HORIZON Pivotal Fracture Trial and the Testosterone Trial. She has published over 570 original research articles.
Affiliations and Expertise
Professor of Epidemiology, University of Pittsburgh Graduate School of Public Health, Pittsburgh, PA, USA
Praise for Previous Edition:
"...Osteoporosis is quite comprehensive; indeed, topics that typically receive brief treatment elsewhere (osteoporosis in minority groups and in men) receive entire chapters here..."--THE NEW ENGLAND JOURNAL OF MEDICINE