Organic Syntheses Based on Name Reactions
3rd Edition
A Practical Guide to 750 Transformations
Authors:
Alfred Hassner
Irishi Namboothiri
Hardcover ISBN: 9780080966304
eBook ISBN: 9780080966311
Published Date: 17th November 2011
---
Organic Syntheses Based on Named Reactions is an indispensable reference companion for chemistry students and researchers. Building on Hassner & Stumer's highly regarded 2e, this new work reviews 750 reactions, with over 100 new stereoselective and regioselective reactions. Each A-Z entry provides a carefully condensed summary of valuable information that a chemist needs to understand and utilize these fundamental reactions in their work, including brief practical details. The book is illustrated with real synthetic examples from the literature and about 3,400 references to the primary literature to aid further reading. Extensive indexes (name, reagent, reaction) and a very useful functional group transformation index help the reader fully navigate this extensive collection of important reactions. With its comprehensive coverage, superb organization and quality of presentation, this long-awaited new edition belongs on the shelf of every organic chemist.
Handy reference guide that explains 750 established named processes and methods that are trusted and used by organic chemists to synthesize or transform molecules
Provides key data on each transformation including background, mechanism and--uniquely to books in this area--experimental details
Extensive and multiple indexes allow the reader to search for information as and how they want and to rapidly plan transformations
For researchers and advanced chemistry students in academia and in chemical, pharmaceutical and biotechnology industries
ACYLOIN Rearrangement; ALDER (Ene) Reaction; BAEYER-VILLIGER Aromatic Tritylation; BAEYER-VILLIGER Ketone Oxidation; CHICHIBABIN Arylpyridine synthesis; CHICHIBABIN N-Heterocycle Amination; CHICHIBABIN Indolizine Synthesis; DIELS - ALDER Cyclohexene Synthesis; DIELS-ALDER Reaction Asymmetric; ESCHENMOSER Methylenation Reagent; FRIEDEL-CRAFTS Alkylation Acylation; GATTERMANN - KOCH Carbonylation; GRIGNARD Reagents; HELL-VOLHARDT- ZELINSKI Bromination; IVANOV Grignard Reagent; JACOBSEN Asymmetric Epoxidation; KECK Allylation; LUCHE Ce Reducing Agent; MANNICH Aminomethylation; MICHAEL Addition; NEGISHI C-C Cross Coupling; OPPENAUER Oxidation; PAUSON-KHAND Cyclopentenone; ROBINSON Annulation; ROBINSON-ALLAN-KOSTANECKI Chromone; ROBINSON-FOULDS Quinoline; ROBINSON-GABRIEL Oxazole; SHARPLESS Asymmetric Epoxidation; SUZUKI-MIYAURA C-C Coupling; TSUJI-TROST Allylation; UGI Multicomponent Condensation; VILSMEIER Reagent; WITTIG Olefin Synthesis; YAMAGUCHI Lactonization; ZINCKE-SUHL; Cyclohexadienone Synthesis
No. of pages:

612
Language:

English
Copyright:

© Elsevier

2012
Published:

17th November 2011
Imprint:

Elsevier
Hardcover

ISBN:

9780080966304
eBook

ISBN:

9780080966311
Affiliations and Expertise
Department of Chemistry, Bar-Ilan University, Israel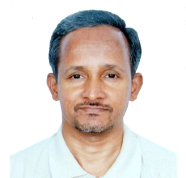 Affiliations and Expertise
Indian Institute of Technology, Bombay, India
"In this new edition the authors deliver a comprehensive guide to named reactions in organic synthesis. Woven between the classic named reactions which will be familiar to most readers are many which may not – over the course of the various editions, Hassner and colleagues have assigned names to a huge number of transformations which, whilst useful, were previously anonymous. Some may inevitably object to particular names being selected over others during this process; such is the nature of collaborative science. These concerns should, however, be pushed aside since what results is truly an invaluable resource, documenting genuinely useful reactions in an accessible and concise format… Readers familiar with one or both of the previous two editions will certainly want to investigate this latest version; the improvements go far beyond cosmetic changes and deliver an excellent reference text that would be an asset to libraries and bookshelves everywhere." --Chemistry World
"What sets this volume apart is the sheer number of reactions considered--750. In order to review that many reactions, Hassner (Bar-Ilan Univ., Israel) and Namboothiri (Indian Institute of Technology) can only provide a cursory examination of each reaction...The book is designed as a reference source, not a textbook. It seems like the type of resource that might be best moved online to take advantage of electronic search functions and ease in updating as more "name" reactions are developed. The volume's three separate indexes (by name, reagent, and reaction) facilitate finding information in the text. Summing Up: Recommended. Practicing synthetic organic chemists, including graduate students, researchers/faculty, and professionals." --CHOICE
"Organic chemists are in the habit of attaching a name (usually the name of the discoverer or those of the discoverers) to specific reactions or reagents. These "name reactions" help to convey informatio
Tax Exemption
We cannot process tax exempt orders online. If you wish to place a tax exempt order please
contact us
.