Organ-on-a-chip
1st Edition
Engineered Microenvironments for Safety and Efficacy Testing
Editors:
Julia Hoeng
David Bovard
Manuel Peitsch
Paperback ISBN: 9780128172025
Published Date: 1st November 2019
---
Organ on a Chip: Engineered Microenvironments for Safety and Efficacy Testing contains chapters from world-leading researchers in the field of organ on a chip development and applications, with perspectives from life sciences, medicine, physiology and engineering. The book contains an overview of the field, with sections covering the major organ systems and currently available technologies, platforms and methods. As readers may also be interested in creating biochips, materials and engineering best practice, these topics are also described.
Users will learn about the limitations of 2D in-vitro models and the available 3D in-vitro models (what benefits they offer and some examples). Finally, the MOC section shows how the organ on a chip technology can be adapted to improve the physiology of in-vitro models.
Includes case studies of other organs on a chip that have been developed and successfully used
Provides insights into functional microphysiological organ on a chip platforms for toxicity and efficacy testing, along with opportunities for translational medicine
Presented fields (PK/PD, physiology, medicine, safety) are given a definition followed by the challenges and potential of organs on a chip
Biomedical Engineers, Translational Researchers, Biotech Entrepreneurs, Material Scientists
1. Need for alternative methods
2. Cell sources for creating different organ systems
3. Organs-on-a-chip (introduction)
PART I Ooc platforms to model disease pathogenesis
4. Lung
5. Liver
6. Brain
7. Kidney
8. Heart
9. C.Elegans-on-a-chip
10. Intestine
11. Ooc Platform to model safety toxicology and drug
12. OoC Platforms for translational Medicine applications
13. OoC microdevices to model key pharmacokinetic processes
PART II Multi-organs-on-a-chip Platforms to mimic Humans Physiology
14. Multi-organs-on-a-chip
15. Human-on-a-chip
16. Automation and opportunities for Industry Scale-up of OoC Platforms
17. How to develop your chip - A case study
No. of pages:

400
Language:

English
Copyright:

© Academic Press

2020
Published:

1st November 2019
Imprint:

Academic Press
Paperback

ISBN:

9780128172025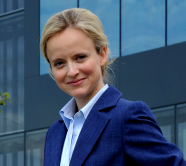 Dr. Hoeng is Director of Systems Biology at Phillip Morris International and program leader. She has a profound understanding of inhalation toxicology and computational modeling of smoking-related diseases, lung cancer, COPD, and CVD. Dr. Hoeng holds a BSc in biology, MSc in bioinformatics, PhD in protein crystallography, and an executive MBA.
Affiliations and Expertise
Philip Morris International, Research and Development, Neuchatel, Switzerland
David Bovard is a scientist at Philip Morris with expertise in the field of organotypic models and microfluidic systems. Before this role, David led the development of a company-owned lung/liver-on-a-chip to assess the toxicity of aerosols accurately.
Affiliations and Expertise
Scientist microphysiological systems, Philip Morris, Neuchâtel, Switzerland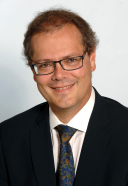 Dr. Peitsch is Chief Scientific Officer and VP of Research and Development at Philip Morris International. He has extensive experience in tobacco harm reduction, smoking-related diseases, systems biology, toxicology, bioinformatics, chemoinformatics, high-performance computing, and knowledge management. An innovation-focused results-driven biomedical research leader, Dr. Peitsch has many years of experience managing large multi-cultural teams across several countries. He holds several patents related to proteomics, genomics, and computer science and has published over 200 book chapters, technical reports, and articles in top ranking scientific journals (cited over 22000 times). He has done pioneering work in the area of molecular modeling, cell biology, computational text analytics, and systems biology/toxicology and is a founder of several initiatives, including two start-up companies, the Swiss Institute of Bioinformatics, and the [BC]2 conference (http://www.bc2.ch). He is Chairman of the Executive Board of the Swiss Institute of Bioinformatics and an active scientific advisor to several academic and commercial entities. He has also served on the Swiss National Research Council. Dr. Peitsch is a Computerworld Honors Laureate and a recipient of several awards including the New England Business and Technology Award and the United Devices Grid Visionary Award. He holds a BSc in life sciences, MSc in physical chemistry, and PhD in biochemistry. He is also Professor of Bioinformatics at the University of Basel.
Affiliations and Expertise
Philip Morris International, Research and Development, Neuchatel, Switzerland
Tax Exemption
We cannot process tax exempt orders online. If you wish to place a tax exempt order please
contact us
.