Omega-3 Fatty Acids in Brain and Neurological Health
1st Edition
Hardcover ISBN: 9780124105270
eBook ISBN: 9780124105478
Published Date: 1st June 2014
Secure Checkout
Personal information is secured with SSL technology.
Free Shipping
Free global shipping
No minimum order.
---
Research has clearly established a link between omega-3 fatty acids and general health, particularly cardiovascular health. Omega-3 Fatty Acids in Brain and Neurological Health is the first book to focus exclusively on the role of omega-3 fatty acids on general brain health. The articles in this collection illustrate omega-3 fatty acids' importance in longevity, cognitive impairment, and structure and function of the brain's neurons.
Research has established links between omega-3 fatty acids and the developing brain, aging, dementia, Alzheimer's disease and multiple sclerosis. This book encompasses some of the most recent research, including the role of omega-3 fatty acid supplements on hippocampal neurogenesis, substantia nigra modulation, migraine headaches, the developing brain in animals, sleep, and neurodegenerative diseases. This collection helps to push research forward toward a complete understanding of omega-3 fatty acids' relationship to brain and neurological health.
The first book-length collection of original research on the connection between omega-3 fatty acids and the brain
Provides a comprehensive introduction to the state of research on omega-3 fatty acids and the brain and directions for future research
A foundational collection for neuroscience, neurology, and nutrition research
Neuroscience/neurology research, nutrition research
Preface

Fatty Acids and the Brain
Omega-3 Fatty Acids in Structural and Functional Neurological Changes
Fatty Acids and Neurological Outcomes
Contaminants and their Removal from Fish Oils

List of Contributors
Acknowledgments
Chapter 1. Enhanced Longevity and Role of Omega-3 Fatty Acids

Introduction
Longevity
Food Restriction for Enhanced Longevity
Calorie Restriction for Longevity
Smoking and Reduced Longevity
Genetics, a Key Modifier of Longevity
Genetic Diseases and Longevity
Genomics
Environmental Factors and Longevity
Animal Tests and Longevity
Omega-3 Fatty Acids and Longevity
References
Further Reading

Chapter 2. Molecular Gerontology: Principles and Perspectives for Interventions

Introduction
Molecular Basis of Aging
Genetics, Post-Genetics, and Epigenetics of Aging
Aging Interventions
Hormetics, Hormesis, and Hormetins
References

Chapter 3. Peroxisomal Pathways, their Role in Neurodegenerative Disorders and Therapeutic Strategies

Peroxisomes
Peroxisomal Pathologies
Leukodystrophies
Therapeutic Strategies
Demyelination and Other Leukodystrophies
Conclusion
References

Chapter 4. Unregulated Lipid Peroxidation in Neurological Dysfunction

Introduction
Lipid Oxidation Biomarkers for Neurological Dysfunction
Lipid Peroxidation Products from Linoleic Acid
Lipid Peroxidation Products from AA
Neurological Dysfunction Associated with Lipid Peroxidation
Mechanisms of Free Radical Production in Neurological Disorders
References
Additional References

Chapter 5. Obesity, Western Diet Intake, and Cognitive Impairment

Obesity and Cognitive Impairment
Western Diet Intake and Cognitive Impairment
Summary
References

Chapter 6. Genetic Risk Factors for Diabetic Neuropathy

Diabetes Mellitus and Its Complications
Diabetic Neuropathy: General Characteristics
Risk Factors for Diabetic Neuropathy and pathophysiological Mechanisms
Genetic Risk Factors for Diabetic Neuropathy
Potential Use of Genetic Risk Factors in Clinical Practice
References

Chapter 7. n-3 Fatty Acid-Derived Lipid Mediators against Neurological Oxidative Stress and Neuroinflammation

Overview
DHA in the Brain
EPA-Derived Lipid Mediators in the Brain
Conclusion
References

Chapter 8. The Impact of Omega-3 Fatty Acids on Quality of Life

Introduction
Assessment of QoL
Current Evidence on Omega-3 Fatty Acids and QoL
Discussion
Conclusion and Recommendations
References

Chapter 9. Mammalian Fatty Acid Amides of the Brain and CNS

Introduction
The Relevance of the Fatty Acid Amides to Neurological Disease
Acknowledgements
References

Chapter 10. Low Omega-3 Fatty Acids Diet and the Impact on the Development of Visual Connections and Critical Periods of Plasticity

Introduction
Nutrition and the Impact of Omega-3 Fatty Acids on Brain Development
The Development of Visual Topographical Maps
Critical Periods for Brain Development
Role of Omega-3 on Development of Central Visual Connections
References

Chapter 11. The Effects of Omega-3 Polyunsaturated Fatty Acids on Maternal and Child Mental Health

Introduction
The Role of Omega-3 Fatty Acids in Neurotransmission
DHA and Maternal Mental Health
Omega-3 Fatty Acids and Child Mental Health
Conclusion
References

Chapter 12. Pain as Modified by Polyunsaturated Fatty Acids

Introduction
Factors Involved in the Supply and Physiological Function of Fatty Acids in the Brain
Involvement of Lipids, Fatty Acids, and Their Metabolites in Pain Regulation
Future Prospects
References

Chapter 13. Fish Oil Supplementation Prevents Age-Related Memory Decline: Involvement of Nuclear Hormone Receptors

Introduction
Effects of Aging on Incorporation of Docosahexaenoic Acid in Brain Phospholipids
Effects of Aging on DHA Biosynthesis
Dietary Fish Oil and Prevention of Age-Related Memory Decline
DHA Improves Synaptic Plasticity During Aging: Involvement of Retinoid X Receptors and Peroxisome Proliferator-Activated Receptors
Summary and Concluding Remarks
References

Chapter 14. Role of Omega-3 Fatty Acids in Brain and Neurological Health with Special Reference to Clinical Depression

Introduction
Omega-3 Fatty Acids
Status of Omega-3 Fatty Acids in Clinical Depression
Neurological Alterations in Depression
Possible Mechanisms for Links Between Omega-3 Fatty Acids and Depression
Impact of Diet on AHN
Clinical Trials Supporting the Role of Omega-3 Fatty Acids in MDD
Conversion of ALA to EPA and DHA from Flax Seed Oil
Probable Mode of Action of Flax Seed Oil in Depression
Conclusion
References
Further Reading

Chapter 15. Omega-3 Fatty Acid Supplementation for Major Depression with Chronic Disease

Introduction
Omega-3 Fatty Acids
Summary
References

Chapter 16. The Effectiveness of Fish Oil as a Treatment for ADHD

A Review of the Literature
Conclusion
References
Further Reading

Chapter 17. Fatty Acids and the Aging Brain

Introduction
Physiologic Brain Aging
Fatty Acids and Brain Aging
Function of Omega-3 Fatty Acids in the Brain
Sources of Omega Fatty Acids
Omega Fatty Acid Metabolism
Pathological Brain Aging
Protective Effect of Omega-3 Fatty Acids against Dementia
Conclusion
References
Further Reading

Chapter 18. Cerebrovascular Changes: The Role of Fat and Obesity

Introduction
Vascularization of the Brain
Effects of a High Fat Diet and Obesity on Overall Health and Proposed Mechanisms
Conclusion
References

Chapter 19. Effects of Omega-3 Fatty Acids on Alzheimer's Disease

Introduction
Alzheimer's Disease
Omega-3 Fatty Acid: a Role in Alzheimer's Disease?
References

Chapter 20. Substantia Nigra Modulation by Essential Fatty Acids

Importance of Essential Fatty Acids as Neuroprotectors During Brain Development and Aging
Substantia Nigra Vulnerability to Neurodegeneration
Substantia Nigra Dopamine Cell Populations Display Differential Vulnerability to Lesions
Repercussion of EFA Deficiency or Supplementation on Midbrain Dopaminergic Systems
Potential Mechanisms Involved in Substantia Nigra Dopamine Cell Loss Induced by EFA Dietary Restriction
Acknowledgments
References
Further Reading

Chapter 21. The Role of Omega-3 Fatty Acids in Hippocampal Neurogenesis

Introduction
Measurement of Neurogenesis (Markers of Proliferation)
Developmental Neurogenesis
Adult Hippocampal Neurogenesis
References

Chapter 22. Imaging Brain DHA Metabolism in Vivo, in Animals, and Humans

Introduction
Quantitative Imaging of Brain DHA Metabolism in Rodents
Summary and Conclusions
Acknowledgments
References

Chapter 23. Obesity and Migraine in Children

Introduction
Epidemiological Relationship Between Migraine and Obesity
Proposed Mechanism for the Relationship Between Obesity and Migraine
Influence of Weight Loss on Chronic Headache in Obese People and Effects of the Preventive Treatment of Migraine on Weight Change
Conclusions
References

Chapter 24. Dietary Omega-3 Sources during Pregnancy and the Developing Brain: Lessons from Studies in Rats

Introduction
ALA Supplementation and Brain Fatty Acid Composition
Long-chain Omega-3 PUFA Supplementation and Brain Fatty Acid Composition
Direct Comparison of ALA and Long-chain Omega-3 PUFA Supplementation on Brain Fatty Acid Composition
Conclusions
References

Chapter 25. Omega-3 Fatty Acids and Cognitive Behavior

Introduction
Epidemiological Studies: The Association Between Omega-3 PUFA Intake, Omega-3 PUFA Levels, and Cognitive Decline
Conclusion
References

Chapter 26. Lipids and Lipid Signaling in Drosophila Models of Neurodegenerative Diseases

Introduction
Drosophila as a Model System of Neurodegenerative Diseases
Effects of Lipids and Lipid Signaling on Drosophila Models of Neurodegenerative Diseases
Points to Consider When Drosophila Models are Used for Studying the Role of Lipids
Perspective
References

Chapter 27. Polyunsaturated Fatty Acids in Relation to Sleep Quality and Depression in Obstructive Sleep Apnea Hypopnea Syndrome

Introduction
OSAHS
Conclusion
References
Further Reading

Chapter 28. Omega-3 Fatty Acids in Intellectual Disability, Schizophrenia, Depression, Autism, and Attention-Deficit Hyperactivity Disorder

Introduction
Background
Plasma Lipids in Adults with Intellectual Disability and the Efficacy of Omega-3 Fatty Acids
Plasma Lipids in Schizophrenia and the Efficacy of Omega-3 Fatty Acids
Plasma Lipids in Depressive Illness and Efficacy of Omega-3 Fatty Acids
Plasma Lipids in Autism and Efficacy of Omega-3 Fatty Acids
Plasma Lipids in ADHD and Efficacy of Omega-3 Fatty Acids
Conclusions
References

Chapter 29. Effect of Omega-3 Fatty Acids on Aggression

Introduction
First Trial of Omega-3 PUFAs and Aggression in Young Adults
Conclusion
References

Chapter 30. Multiple Sclerosis: Modification by Fish Oil

Introduction
Overview
Cellular Level of Multiple Sclerosis
Omega-3 Supplementation of MS Patients
Varying Results Amongst Researchers
Summary
Acknowledgement
References

Chapter 31. Deuterium Protection of Polyunsaturated Fatty Acids against Lipid Peroxidation: A Novel Approach to Mitigating Mitochondrial Neurological Diseases

Introduction
PUFAs in Mitochondrial Membranes and Oxidative Stress
Mitochondrial Dysfunction, Oxidative Stress, and PD
Isotope Protection of PUFAS Against autoxidation
Yeast Models Confirm the Non-Linear Protective Effect of D-PUFAs in vivo
Isotope Reinforcement of PUFA in Pre-Clinical PD Modeling
Conclusion
References

Chapter 32. Obesity, Cognitive Functioning, and Dementia: A Lifespan Prospective

Introduction
Weight-Related Variables and Dementia
Weight and Cognitive Function: Role of CVD Factors
Initial Summary
MetS
Mechanisms: General
Early Influences on Relations between Obesity and Cognition
Morbid Obesity and Clinically Important Cognitive Deficit
Treatment of Overweight and Obesity
Treatment of Obesity with Omega-3 Fatty Acids
Omega-3 Fatty Acid Mechanisms for Reducing Weight Loss
Methodologies: General Issues
Final Summary and Conclusions
References

Chapter 33. Dairy Products and Cognitive Functions

Introduction
Review of the Literature
Early Cross-Sectional and Prospective Research Findings in Associations between Dairy and Cognition
Discussion
Summary
Directions for Future Research
References

Chapter 34. Obesity and Chronic Low Back Pain: A Kinematic Approach

Introduction
Quantitative Movement Analysis
Conclusions
References
Further Reading

Chapter 35. Fatty Acids and the Hippocampus

Introduction
Fatty Acids and Memory/Hippocampus
Fatty Acids and AD
General Discussion
References
Further Reading

Chapter 36. Fish Oil Supplements, Contaminants, and Excessive Doses

Introduction
Mercury
Lead
Selenium
Arsenic
Cadmium
PCBs
Dichlorodiphenyltrichloroethane
Dieldrin
Conclusion
Acknowledgment
References

Chapter 37. Introduction to Fish Oil Oxidation, Oxidation Prevention, and Oxidation Correction

Introduction
Oxidation Process
Oxidation Indicators
Oxidation Correction
Summary
References
Further Reading

Index
No. of pages:

496
Language:

English
Copyright:

© Academic Press

2014
Published:

1st June 2014
Imprint:

Academic Press
Hardcover

ISBN:

9780124105270
eBook

ISBN:

9780124105478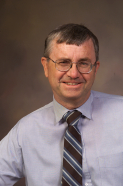 Ronald Ross Watson, PhD, is Professor of Health Promotion Sciences at the University of Arizona, Mel and Enid Zuckerman College of Public Health. Dr. Watson began his research in public health at the Harvard School of Public Health as a Fellow in 1971 doing field work on vaccines in Saudi Arabia. He has done clinical studies in Colombia, Iran, Egypt, Saudi Arabia and the United States which provides a broad international view of public health. He has served in the military reserve hospital for 17 years with extensive training in medical responses to disasters as the chief biochemistry officer of a general hospital, retiring as a Lt. Colonel. He is a distinguished member of several national and international nutrition, immunology, and cancer societies. Dr. Watson's career has involved studying many lifestyle aspects for their uses in health promotion. He has edited over 100 biomedical reference books and 450 papers and chapters. His teaching and research focuses on alcohol, tobacco, and drugs of abuse in heart function and disease in mouse models.
Affiliations and Expertise
Professor, Mel and Enid Zuckerman College of Public Health and School of Medicine, Arizona Health Sciences Center, University of Arizona, Tucson, AZ, USA
"This unique encyclopedic work is a great resource for anyone interested in this ubiquitous and fascinating fatty acid. I highly recommend it. Score: 79 - 3 Stars" --Doody.com, December 2014
Tax Exemption
We cannot process tax exempt orders online. If you wish to place a tax exempt order please
contact us
.
Elsevier.com visitor survey
We are always looking for ways to improve customer experience on Elsevier.com.
We would like to ask you for a moment of your time to fill in a short questionnaire, at the end of your visit.

If you decide to participate, a new browser tab will open so you can complete the survey after you have completed your visit to this website.

Thanks in advance for your time.
Accept
Decline