Omega-3 Fatty Acids in Brain and Neurological Health
1st Edition
Editors:
Ronald Ross Watson
Fabien De Meester
Hardcover ISBN: 9780124105270
eBook ISBN: 9780124105478
Published Date: 1st June 2014
---
Research has clearly established a link between omega-3 fatty acids and general health, particularly cardiovascular health. Omega-3 Fatty Acids in Brain and Neurological Health is the first book to focus exclusively on the role of omega-3 fatty acids on general brain health. The articles in this collection illustrate omega-3 fatty acids' importance in longevity, cognitive impairment, and structure and function of the brain's neurons.
Research has established links between omega-3 fatty acids and the developing brain, aging, dementia, Alzheimer's disease and multiple sclerosis. This book encompasses some of the most recent research, including the role of omega-3 fatty acid supplements on hippocampal neurogenesis, substantia nigra modulation, migraine headaches, the developing brain in animals, sleep, and neurodegenerative diseases. This collection helps to push research forward toward a complete understanding of omega-3 fatty acids' relationship to brain and neurological health.
The first book-length collection of original research on the connection between omega-3 fatty acids and the brain
Provides a comprehensive introduction to the state of research on omega-3 fatty acids and the brain and directions for future research
A foundational collection for neuroscience, neurology, and nutrition research
Neuroscience/neurology research, nutrition research
Preface

Fatty Acids and the Brain
Omega-3 Fatty Acids in Structural and Functional Neurological Changes
Fatty Acids and Neurological Outcomes
Contaminants and their Removal from Fish Oils

List of Contributors
Acknowledgments
Chapter 1. Enhanced Longevity and Role of Omega-3 Fatty Acids

Introduction
Longevity
Food Restriction for Enhanced Longevity
Calorie Restriction for Longevity
Smoking and Reduced Longevity
Genetics, a Key Modifier of Longevity
Genetic Diseases and Longevity
Genomics
Environmental Factors and Longevity
Animal Tests and Longevity
Omega-3 Fatty Acids and Longevity
References
Further Reading

Chapter 2. Molecular Gerontology: Principles and Perspectives for Interventions

Introduction
Molecular Basis of Aging
Genetics, Post-Genetics, and Epigenetics of Aging
Aging Interventions
Hormetics, Hormesis, and Hormetins
References

Chapter 3. Peroxisomal Pathways, their Role in Neurodegenerative Disorders and Therapeutic Strategies

Peroxisomes
Peroxisomal Pathologies
Leukodystrophies
Therapeutic Strategies
Demyelination and Other Leukodystrophies
Conclusion
References

Chapter 4. Unregulated Lipid Peroxidation in Neurological Dysfunction

Introduction
Lipid Oxidation Biomarkers for Neurological Dysfunction
Lipid Peroxidation Products from Linoleic Acid
Lipid Peroxidation Products from AA
Neurological Dysfunction Associated with Lipid Peroxidation
Mechanisms of Free Radical Production in Neurological Disorders
References
Additional References

Chapter 5. Obesity, Western Diet Intake, and Cognitive Impair
No. of pages:

496
Language:

English
Copyright:

© Academic Press

2014
Published:

1st June 2014
Imprint:

Academic Press
eBook

ISBN:

9780124105478
Hardcover

ISBN:

9780124105270
Paperback

ISBN:

9780128101742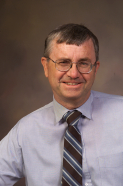 Ronald Ross Watson PhD is a professor of Health Promotion Sciences in the University of Arizona Mel and Enid Zuckerman College of Public Health. He was one of the founding members of this school serving the mountain west of the USA. He is a professor of Family and Community Medicine in the School of Medicine at the University of Arizona. He began his research in public health at the Harvard School of Public Health as a fellow in 1971 doing field work on vaccines in Saudi Arabia. He has done clinical studies in Colombia, Iran, Egypt, Saudi Arabia, and USA which provides a broad international view of public health. He has served in the military reserve hospital for 17 years with extensive training in medical responses to disasters as the chief biochemistry officer of a general hospital, retiring at a Lt. Colonel. He published 450 papers, and presently directs or has directed several NIH funded biomedical grants relating to alcohol and disease particularly immune function and cardiovascular effects including studying complementary and alternative medicines. Professor Ronald Ross Watson was Director of a National Institutes of Health funded Alcohol Research Center for 5 years. The main goal of the Center was to understand the role of ethanol-induced immunosuppression on immune function and disease resistance in animals. He is an internationally recognized alcohol-researcher, nutritionist and immunologist. He also initiated and directed other NIH-associated work at The University of Arizona, College of Medicine. Dr. Watson has funding from companies and non-profit foundations to study bioactive foods' components in health promotion. Professor Watson attended the University of Idaho, but graduated from Brigham Young University in Provo, Utah, with a degree in Chemistry in 1966. He completed his Ph.D. degree in 1971 in Biochemistry from Michigan State University. His postdoctoral schooling was completed at the Harvard School of Public Health in Nutrition and Micro
Affiliations and Expertise
Mel and Enid Zuckerman College of Public Health, School of Medicine, University of Arizona, Tucson, AZ, USA
Affiliations and Expertise
Managing Director, DMF Ltd Co, Belgium
"This unique encyclopedic work is a great resource for anyone interested in this ubiquitous and fascinating fatty acid. I highly recommend it. Score: 79 - 3 Stars"--Doody.com,December 12,2014