Olives and Olive Oil in Health and Disease Prevention
2nd Edition
Editors:
Victor Preedy
Ronald Watson
Paperback ISBN: 9780128195284
eBook ISBN: 9780128199893
Published Date: 2nd December 2020
Secure Checkout
Personal information is secured with SSL technology.
Free Shipping
Free global shipping
No minimum order.
---
Olives and Olive Oil in Health and Disease Prevention, Second Edition expands the last releases content and coverage, including new sections on materials in packaging, the Mediterranean diet, metabolic syndrome, diabetic health, generational effects, epigenetics, glycemic control, ketogenic diet, antioxidant effects, the use of olive oil in protection against skin cancer, oleuropein and ERK1/2 MAP-Kinase, oleocanthal and estrogen receptors, and oleocanthal and neurological effects. The book is a valuable resource for food and health researchers, nutritionists, dieticians, pharmacologists, public health scientists, epidemiologists, food technologists, agronomists, analytical chemists, biochemists, biologists, physicians, biotechnologists and students.
Continues the tradition of exploring olives and olive oil from general aspects down to a detailed level of important micro-and micronutrients
Explains how olive oil compares to other oils
Details the many implications for human health and disease, including metabolic health, cardiovascular health and effects on tissue and body systems
Food and health researchers; nutritionists; dieticians; pharmacologists; public health scientists; epidemiologists; food technologists; agronomists; analytical chemists; biochemists; biologists; physicians; biotechnologists; and students
PART 1 General Aspects of Olives and Olive Oil
1.1 The plant, production, olives and olive oil and their detailed characterization
1. Table olives: types and trade preparations
2. Naturally processed table olives, their preservation and uses
3. Olive tree genetics, genomics and transcriptomics for the olive oil quality improvement
4. The chemical composition of Italian virgin olive oils
1.2 Components of Olives and Olive Plant Product and Uses
5. Bioactive ingredients in olive leaves
6. Detection of adulterations of extra virgin olive oil by means of infrared thermography
7. Influence of the distribution chain on the quality of extra virgin olive oils
8. Spectroscopy to evaluate the quality control of extra virgin olive oils
9. Chemical composition of fermented green olives
10. Polyphenols in Olive Oil: The importance of Phenolic Compounds in the Chemical Composition of Olive Oil
11. Polyphenol oxidase and oleuropein in olives and their changes during olive ripening
1.3 Stability, Microbes, Contaminants and Adverse Components and Processes
12. Degradation of phenolic compounds found in olive products by Lactobacillus plantarum strains
13. Microbial colonization of naturally fermented olives
PART 2 Nutritional, Pharmacological and Metabolic Properties of Olives and Olive Oil
2.1 General Nutritional and Health Aspects
14. Overview of Olive oil in vascular dysfunction
15. Olive in Traditional Persian Medicine: An Overview
16. The bioavailability of olive oil phenolic compounds and their bioactive effects in humans
17. Mediterranean Diet and role of olive oil
18. Probiotics from Fermented Olives
19. Olive oil-contained phenolic compounds protect cells against H2O2-induced damage and modulate redox signaling by chelating intracellular labile iron
20. Synaptosomes as a model to study fish- and olive-oil effect as neuroprotectors
21. Olive oil and postprandial energy metabolism: implications for weight control.
22. Effect of Olive oil on Metabolic Syndrome
2.2 Cardiovascular
23. Olive and olive oil: a one stop herbal solution for the prophylaxis and management of cardiovascular disorders
24. Extra-virgin olive oils storage: effect on constituents of biological significance
2.3 Oxidative Stress
25. Antioxidants in olive oil phenolics: a focus on myoblasts
26. Antioxidant activity in olive oils
2.4 Cancer and Immunology
27. Olives and olive oil compounds active against pathogenic microorganisms
28. Olive oil in the prevention of breast and colon carcinogenesis
29. The effects of olive oil and other dietary fats on redox status on breast cancer
30. Olive Pollen Allergens: an insight into clinical, diagnostic and therapeutic concepts of allergy
31. Cancer preventive role of olives and olive oil via modulation of apoptosis and NF-κB activation
32. Immune system and olive oil
2.5 Other Effects, Uses and Diseases
33. Effect of olive oil on the skin
34. Extra virgin olive oil, cognition and brain health
35. The Foundation for the Use of Olive Oil in Skin Care and Botanical Cosmeceuticals
36. Olive oil and male fertility
37. Revealing the Molecular Mechanism of Olea Europaea L. in Treatment of Cataract
38. Olive leaf, DNA damage and chelation therapy
39. Olive polyphenols and chronic alcohol protection
40. Olive oil diet and amyloidosis: focus on Alzheimer's disease
41. Olive biophenols benefits and challenges: A perspective
42. Treatment and valorization of olive mill wastewater
PART 3 Specific Components of Olive Oil and Their Effects on Tissue and Body Systems
3.1 Tyrosol and Hydroxytyrosol
43. Cancer chemopreventive activity of maslinic acid, a pentacyclic triterpene from olives and olive oil
44. Hydroxytyrosol, olive oil and use in aging
45. Hydroxytyrosol and hydroxytyrosyl fatty esters: occurrence and anti-inflammatory properties
46. Influence of olive oil on pancreatic, biliary and gastric secretion. Role of gastrointestinal peptides
47. Effects of virgin olive oil on fatty acid composition of pancreatic cells membranes: modulation of acinar cell function and signalling, and cell injury
48. Hydroxytyrosol: features and impact on pancreatitis
49. The Effects of extra-virgin olive oil minority compounds hydroxytyrosol and oleuropein on glioma
3.2 Oleuropein
50. The usage of oleuropein on myocardium
51. Oleuropein and skin cancer
52. Oleuropein, olive and insulin resistance
3.3 Oleic Acid
53. Oleic acid, the main component of olive oil on postprandial metabolic processes
54. Oleic acid and olive oil polyphenols down-regulate fatty acid and cholesterol synthesis in brain and liver cells
3.4 Oleocanthal
55. Olive Oil Oleocanthal and Estrogen Receptor Expression
56. Neuroprotective Effects of Oleocanthal in Neurological Disorders
57. S-(-)-Oleocanthal as a c-Met receptor tyrosine kinase inhibitor and its application to synergize targeted therapies and prevent breast cancer recurrence
58. Phenolic Compounds in Olive Oil Mill Wastewater (2nd Edition)
PART 4 Online Resources and other Recommended Material
Online Resources and other Recommended Material
No. of pages:

746
Language:

English
Copyright:

© Academic Press

2020
Published:

2nd December 2020
Imprint:

Academic Press
Paperback

ISBN:

9780128195284
eBook

ISBN:

9780128199893
Dr. Preedy is a senior member of King's College London and Director of the Genomics Centre and a member of the Faculty of Life Sciences and Medicine. Professor Preedy has longstanding academic interests in substance misuse especially in relation to health and well-being. In his career Professor Preedy was Reader at the Addictive Behaviour Centre at The University of Roehampton, and also Reader at the School of Pharmacy (now part of University College London; UCL). Professor Preedy is an extremely experienced book editor, having edited influential works including but not limited to The Handbook of Alcohol Related Pathology, The Neuropathology of Drug Addictions and Substance Misuse, The Handbook of Cannabis and Related Pathologies, The Neuroscience of Cocaine, and upcoming titles The Neuroscience of Alcohol, The Neuroscience of Nicotine, and more (all Elsevier).
Affiliations and Expertise
Professor of Nutritional Biochemistry, Department of Nutrition and Dietetics, Professor of Clinical Biochemistry, Department of Clinical Biochemistry; Director of the Genomics Centre, King's College, London, UK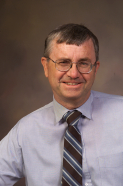 Ronald Ross Watson, PhD, is Professor of Health Promotion Sciences at the University of Arizona, Mel and Enid Zuckerman College of Public Health. Dr. Watson began his research in public health at the Harvard School of Public Health as a Fellow in 1971 doing field work on vaccines in Saudi Arabia. He has done clinical studies in Colombia, Iran, Egypt, Saudi Arabia and the United States which provides a broad international view of public health. He has served in the military reserve hospital for 17 years with extensive training in medical responses to disasters as the chief biochemistry officer of a general hospital, retiring as a Lt. Colonel. He is a distinguished member of several national and international nutrition, immunology, and cancer societies. Dr. Watson's career has involved studying many lifestyle aspects for their uses in health promotion. He has edited over 100 biomedical reference books and 450 papers and chapters. His teaching and research focuses on alcohol, tobacco, and drugs of abuse in heart function and disease in mouse models.
Affiliations and Expertise
Professor, Mel and Enid Zuckerman College of Public Health and School of Medicine, Arizona Health Sciences Center, University of Arizona, Tucson, AZ, USA
Tax Exemption
We cannot process tax exempt orders online. If you wish to place a tax exempt order please
contact us
.
Elsevier.com visitor survey
We are always looking for ways to improve customer experience on Elsevier.com.
We would like to ask you for a moment of your time to fill in a short questionnaire, at the end of your visit.

If you decide to participate, a new browser tab will open so you can complete the survey after you have completed your visit to this website.

Thanks in advance for your time.
Accept
Decline