Obesity and Obstetrics, 2E
2nd Edition
Editors:
Tahir Mahmood
Sabaratnam Arulkumaran
Frank Chervenak
Paperback ISBN: 9780128179215
Published Date: 1st June 2020
Secure Checkout
Personal information is secured with SSL technology.
Free Shipping
Free global shipping
No minimum order.
---
Obesity and Obstetrics, Second Edition, brings together experts to examine the issues and challenges of obesity and obstetrics, also discussing how obesity affects fertility, reproduction and pregnancy. Beginning with the worldwide epidemic of obesity, chapters then go on to review obesity and hyperglycemia of pregnancy, management of labor, interventions to improve care during pregnancy, and long-term impact of maternal obesity.
Provides an essential reference on the significant risk of complications during pregnancy, including early pregnancy loss, recurrent miscarriage and fetal developmental abnormalities
Builds foundational knowledge on how maternal obesity predisposes offspring to obesity, highlighting that the prevention of childhood obesity begins during pregnancy
Assembles critically evaluated chapters focused on obesity and obstetrics to meet the practical needs of obstetricians, endocrinologists and general practitioners
Researchers in obesity and fertility; gynecologists, family practitioners
1. Worldwide Epidemic of Obesity
Rohana Haththotuwa
2. Social, Ethnic and Genetic Determinants of Obesity
Charles Ventura and Tahir Mahmood
3. The Psychological Basis of Obesity
Alexander Baldacchino
4. Obesity and Adolescent Pregnancy (New Chapter)
Lale Say and co author – WHO
5. Ultrasound Scanning in Obese Pregnancy
Fionnuala M. McAuliffe
6. Obesity and Pre-Eclampsia
Fiona Broughton Pipkin/Pamela Loughna
7. Obesity and Venous Thromboembolism
Andrew Thomson
Section 2 Obesity and Hyperglycaemia of Pregnancy
8. Pregnancy and Metabolic Syndrome of Pregnancy
Shahzya Huda/Scott Nelson
9. Maternal Obesity and Developmental priming of Risk of later disease
R.C.W.ma, Peter D. Gluckman and Mark A. Hanson
10. Screening for Gestational Diabetes
Peter Hornnes
11. Management of Gestational Diabetes Mellitus to optimise outcomes (New Chapter)
Moshe Hod
12. Obesity, Insulin Resistance and Placental Dysfunction
Justin Konje
Section 3 Management of Labour
13. Obesity and Prolonged Pregnancy
Siobhan Quenby
14. Induction of Labour in Obese Women
Fiona C. Denison
15. Intrapartum Care
Boon H. Lim
16. Anaesthetic issues in Obese Women
Alistair Lee
17. Obesity and Placental pathology
Margaret Evans
18. Maternal Obesity and the risk of Stillbirth
Siladitya Bhattacharya
19. Difficult Caesarean Section in Morbidly Obese Women
D Ayres-De-Campos (New Chapter)
20. Sepsis in Pregnant Obese Women
Patrick Chien
21. Post partum care for the recently delivered obese Women
Debra Bick and Sarah Beake
22. Maternal Morbidity and Mortality among Obese Women
Leroy Edozien
23. Impact of obesity on perinatal and Childhood outcomes (New chapter)
Naveed Sattar
Section 4: Interventions to Improve Care of Women During Pregnancy
24. Medical and Surgical interventions for women planning Pregnancy
Surujpal Teelucksingh
25. Evidence based Approach to the management of Obese Pregnant Women
Khalid S. Khan
26. Developing Standards of Care for Obese Women during pregnancy
David Churchill and Tahir Mahmood
27. Planning for the Future: Maternity Services in 2035
Tim Draycott/Tahir Mahmood
Section 5 Long-Term Impact of Maternal Obesity
28. Maternal Obesity – The road to Diabetes and Cardiovascular Risk
Ioannidis Ioannis
29. Obese Women and Quality Of Life
Rhona j. McInnes and Cindy M. Gray
30. Understanding eating Behaviour and Life Style issues to develop prevention strategies
Annie Anderson
No. of pages:

410
Language:

English
Copyright:

© Elsevier

2020
Published:

1st June 2020
Imprint:

Elsevier
Paperback

ISBN:

9780128179215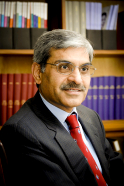 Tahir Mahmood, CBE, MD, FRCPI, FFRSH, MBA, FACOG, FRCPE, FEBCOG, FRCOG Consultant Gynecologist and Clinical Director Women , Children and Clinical Services Directorate , Victoria Hospital, NHS Fife, Kirkcaldy, Scotland, UK Past Vice-President Standards, Royal College of Obstetricians and Gynecologists (2007-2010); President, European Board and College of Obstetrics and Gynecology (EBCOG, 2014-2017); Past President of Edinburgh Obstetrical Society ( 2012-2014); Past President of the Northern Obstetrical and Gynaecological Society of Scotland ( 1999-2011), National Lead for Heavy Menstrual Bleeding Audit in England and Wales (2010-2015), FIGO Hyperglycaemia in Pregnancy Working Group ( 2014-2016); and is currently International UNFPA Consultant for EECA Region, Chair of EBCOG Standards of Care and Position Statements Group, and Life Trustee Lindsay Stewart R&D Foundation of the Royal College of Obstetrician and Gynaecologists. In the recent past, he has held honorary senior Clinical Lectureships at the Universities of Edinburgh, Dundee and St. Andrews in Scotland. He has edited 10 manuscripts and has published more than 200 research papers and chapters. He was appointed as Commander of the order of the British Empire (CBE) in the New Year's honours list (2012) by Her Majesty Queen Elizabeth, the 2nd
Affiliations and Expertise
Consultant Obstetrician and Gynaecologist, Victoria Hospital, Kirkcaldy and Clinical Senior Lecturer, University of St. Andrews, UK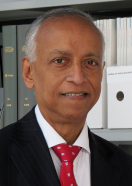 Sir Sabaratnam Arulkumaran, PhD, DSc, FRCOG, FRCS, FACOG, Emeritus Professor of Obstetrics and Gynaecology (O&G) of St. George's University, London; Foundation Professor of O&G, University of Nicosia, Visiting Professor, Institute of Global Health Innovation, Imperial College, London; Past President of the Royal College of Obstetricians and Gynaecologists (2007-2010); President: International Federation of Obstetrics & Gynaecology (FIGO) 2012-2015; Head, Dept. of Obstetrics & Gynaecology, St George's University Hospital, London, UK (1997-2013). National award recipient of Knight Bachelor in the UK and Sri Lanka Ranjana in Sri Lanka for services to Medicine.
Affiliations and Expertise
Professor Emeritus, Division of Obstetrics and Gynaecology, St George's University of London, London, UK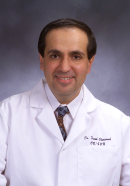 Frank A. Chervenak, MD, MMM currently serves as Chair of Obstetrics and Gynecology, Lenox Hill Hospital; Chair of Obstetrics and Gynecology and Associate Dean of International Medicine, Zucker School of Medicine at Hofstra/Northwell. He has published 327 papers in peer review literature and has co-authored or co-edited 38 textbooks. Research interests include ultrasound and ethics in obstetrics & gynecology and physician leadership. He has been named a member of The National Academy of Medicine of the National Academies. Dr. Chervenak has served on the Board of Governors of the American Institute in Ultrasound and Medicine and the Society of Perinatal Obstetricians. He has served as President of the World Association of Perinatal Medicine, International Fetal Medicine in Surgery Society, the New York Perinatal Society and the New York Academy of Medicine Section of Obstetrics and Gynecology, and the New York Obstetrical Society. Currently, Dr. Chervenak serves as President of the International Society of the Fetus as a Patient, Vice-president of the International Academy of Perinatal Medicine, and Co-director of The Ian Donald Inter-University School of Medicine and Ultrasound. He has been awarded doctor honoris causae from 11 International Universities. He has been admitted as a fellow ad eundem of the Royal College of Obstetricians and Gynaecologists of Great Britain and as a Foreign Member of the Russian Academy of Sciences. He has been named an Honorary Member of the Mexican Academy of Pediatrics and a "Knight of Medicine" by the University of Georgia.
Affiliations and Expertise
Chair of Obstetrics and Gynecology, Lenox Hill Hospital; Chair of Obstetrics and Gynecology and Associate Dean of International Medicine, Zucker School of Medicine at Hofstra/Northwell
Tax Exemption
We cannot process tax exempt orders online. If you wish to place a tax exempt order please
contact us
.