Nuts and Seeds in Health and Disease Prevention
1st Edition
Editors:
Victor Preedy
Ronald Ross Watson
Vinood Patel
Hardcover ISBN: 9780123756886
eBook ISBN: 9780123756893
Published Date: 14th April 2011
---
The use of nuts and seeds to improve Human nutritional status has proven successful for a variety of conditions including in the treatment of high cholesterol, reduced risk of Type-2 Diabetes, and weight control. This complete guide to the health benefits of nuts and seeds is the only single-source scientific reference to explore the specific factors that contribute to these potential health benefits, as well as discussing how to maximize those potential benefits.
Organized by seed-type with detailed information on the specific health benefits of each to provide an easy-access reference for identifying treatment options
Insights into health benefits will assist in development of symptom-specific functional foods
Includes photographs for visual identification and confirmation
Indexed alphabetically by nut/seed with a second index by condition or disease
Nutritionists and Food Scientists interested in the specific health benefits of nuts and seeds.
Preface
Part 1: General Aspects and Overviews

Section A: Overviews

Chapter 1. A Primer on Seed and Nut Biology, Improvement, and Use

Publisher Summary
Introduction
Seeds, Fruits, and Nuts
A Complex Relationship
References

Chapter 2. Seeds as Herbal Drugs

Publisher Summary
Introduction
Medicinal Constituents of Seeds
Factors Influencing Medicinal Properties of Seeds
Seeds as a Source of Medicinally Important Fixed Oils
Seeds as Herbal Drugs and a Source of Medicinally Active Compounds
Summary Points
References

Chapter 3. Seeds, Nuts, and Vector-Borne Diseases

Publisher Summary
Introduction
Mosquitocidal Activity of Seeds
Mosquitocidal Activity of Nuts
Safety
Conclusions
Summary Points
References

Section B: Composition

Chapter 4. Fatty Acid Content of Commonly Available Nuts and Seeds

Publisher Summary
Introduction
Fatty Acids in Various Nuts and Seeds
Conclusions
Summary Points
References

Chapter 5. Triacylglycerols in Nut and Seed Oils: Detailed Characterization Using High-performance Liquid Chromatography/Mass Spectrometry

Publisher Summary
Introduction
Method of Triacylglycerol Analysis in Nuts and Seeds
Apci-ms Profiling of Triacylglycerol Composition in Nuts and Seeds
APCI-MS Quantitation of Triacylglycerols
Triacylglycerol and Fatty Acid Composition in Nuts and Seeds
Nutritional Parameters of Plant Oils from Nuts and Seeds
Summary Points
Acknowledgements
References

Chapter 6. Antioxidants in Nuts and Seeds

Publisher Summary
Introduction
Oxidative Stress<
No. of pages:

1226
Language:

English
Copyright:

© Academic Press

2011
Published:

14th April 2011
Imprint:

Academic Press
eBook

ISBN:

9780123756893
Hardcover

ISBN:

9780123756886
Victor R. Preedy BSc, PhD, DSc, FRSB, FRSPH, FRCPath, FRSC is a senior member of King's College London. He is also Director of the Genomics Centre and a member of the Faculty of Life Sciences and Medicine. Professor Preedy has longstanding academic interests in substance misuse especially in relation to health and well being. He is a member of the Editorial Board of Drug and Alcohol Dependence and a founding member of the Editorial Board of Addiction Biology. In his career Professor Preedy was Reader at the Addictive Behaviour Centre at The University of Roehampton, and also Reader at the School of Pharmacy (now part of University College London; UCL). Professor Preedy is Editor of the influential works The Handbook Of Alcohol Related Pathology, The Neuropathology of Drug Addictions and Substance Misuse and The Handbook of Cannabis and Related Pathologies (all published by Academic Press-Elsevier). Professor Preedy graduated in 1974 with an Honours Degree in Biology and Physiology with Pharmacology. He gained his University of London PhD in 1981. In 1992, he received his Membership of the Royal College of Pathologists and in 1993 he gained his second doctoral degree (DSc). Professor Preedy was elected as a Fellow of the Institute of Biology in 1995 and also as a Fellow to the Royal College of Pathologists in 2000. He was then elected as a Fellow of the Royal Society for the Promotion of Health (2004) and The Royal Institute of Public Health and Hygiene (2004). In 2009, Professor Preedy became a Fellow of the Royal Society for Public Health and in 2012 a Fellow of the Royal Society of Chemistry. To his credit, Professor Preedy has published over 600 articles, which includes peer-reviewed manuscripts based on original research, abstracts and symposium presentations, reviews and numerous books and volumes.
Affiliations and Expertise
Department of Dietetics, King's College London, UK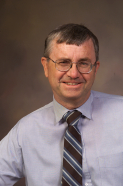 Ronald Ross Watson PhD is a professor of Health Promotion Sciences in the University of Arizona Mel and Enid Zuckerman College of Public Health. He was one of the founding members of this school serving the mountain west of the USA. He is a professor of Family and Community Medicine in the School of Medicine at the University of Arizona. He began his research in public health at the Harvard School of Public Health as a fellow in 1971 doing field work on vaccines in Saudi Arabia. He has done clinical studies in Colombia, Iran, Egypt, Saudi Arabia, and USA which provides a broad international view of public health. He has served in the military reserve hospital for 17 years with extensive training in medical responses to disasters as the chief biochemistry officer of a general hospital, retiring at a Lt. Colonel. He published 450 papers, and presently directs or has directed several NIH funded biomedical grants relating to alcohol and disease particularly immune function and cardiovascular effects including studying complementary and alternative medicines. Professor Ronald Ross Watson was Director of a National Institutes of Health funded Alcohol Research Center for 5 years. The main goal of the Center was to understand the role of ethanol-induced immunosuppression on immune function and disease resistance in animals. He is an internationally recognized alcohol-researcher, nutritionist and immunologist. He also initiated and directed other NIH-associated work at The University of Arizona, College of Medicine. Dr. Watson has funding from companies and non-profit foundations to study bioactive foods' components in health promotion. Professor Watson attended the University of Idaho, but graduated from Brigham Young University in Provo, Utah, with a degree in Chemistry in 1966. He completed his Ph.D. degree in 1971 in Biochemistry from Michigan State University. His postdoctoral schooling was completed at the Harvard School of Public Health in Nutrition and Micro
Affiliations and Expertise
Mel and Enid Zuckerman College of Public Health, School of Medicine, University of Arizona, Tucson, AZ, USA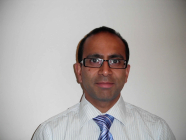 Dr Vinood B. Patel BSc PhD FRSC is currently a Senior Lecturer in Clinical Biochemistry at the University of Westminster and honorary fellow at King's College London. He presently directs studies on metabolic pathways involved in liver disease, particularly related to mitochondrial energy regulation and cell death. Research is being undertaken to study the role of nutrients, antioxidants, phytochemicals, iron, alcohol and fatty acids in the patho-physiology of liver disease. Other areas of interest include identifying new biomarkers that can be used for diagnosis and prognosis of liver disease, understanding mitochondrial oxidative stress in Alzheimers disease and gastrointestinal dysfunction in autism. Dr. Patel graduated from the University of Portsmouth with a degree in Pharmacology and completed his PhD in protein metabolism from King's College London in 1997. His post-doctoral work was carried out at Wake Forest University Baptist Medical School studying structural-functional alterations to mitochondrial ribosomes, where he developed novel techniques to characterize their biophysical properties. Dr. Patel is a nationally and internationally recognized liver researcher and was involved in several NIH funded biomedical grants related to alcoholic liver disease. Dr. Patel has edited biomedical books in the area of nutrition and health prevention, autism, biomarkers, and has published over 150 articles and in 2014 he was elected as a Fellow to The Royal Society of Chemistry.
Affiliations and Expertise
University of Westminster, London, UK