Nutrition and Lifestyle in Neurological Autoimmune Diseases
1st Edition
Multiple Sclerosis
Editors:
Ronald Watson
William Killgore
eBook ISBN: 9780128054444
Hardcover ISBN: 9780128052983
Published Date: 23rd December 2016
Secure Checkout
Personal information is secured with SSL technology.
Free Shipping
Free global shipping
No minimum order.
---
Nutrition and Lifestyle in Neurological Autoimmune Diseases: Multiple Sclerosis discusses important discoveries relating to the types of, and efficacy of, nutritional and lifestyle responses to symptoms and reoccurrence of MS. Each chapter defines a new approach to use in foods, dietary supplements, exercise, behavior, and/or lifestyle in health promotion and symptoms management for MS.
This book presents the role of non-pharmaceutical approaches and is essential reading for neurologists, physicians, nurses, nutritionists, dietitians, healthcare professionals, research scientists, biochemists, and general practitioners.
Presents a comprehensive overview that details the role of nutrition and exercise in Multiple Sclerosis
Written for researchers and clinicians in neurology, neuroscience, and exercise and nutrition
Defines a new approach that focuses on foods, dietary supplements, exercise, behavior, and lifestyle in health promotion and symptoms management for MS
Researchers and clinical practitioners in neurology, neuroscience, and exercise and nutrition
List of Contributors
Acknowledgments
Section I. Mechanisms of MS Disease Causation and Intervention

Chapter 1. Epigenetic Changes in DNA Methylation and Environment in Multiple Sclerosis

Introduction
Risk Factors in MS and Epigenetic Changes
DNA Methylation in MS
Conclusions

Chapter 2. EBV Infection and Vitamin D in Multiple Sclerosis Patients

Multiple Sclerosis and Environmental Factors
MS and Infections
MS and EBV Infection
Potential Mechanisms Underlying EBV Infection in MS
MS and Vitamin D Status
Mechanisms Underlying Vitamin D in MS
Joint Effects of EBV Infection and Vitamin D Status in MS
Conclusion

Chapter 3. White Matter Abnormalities in MS: Advances in Diffusion Tensor Imaging/Tractography

A Brief Overview of the Neuropathology of Multiple Sclerosis
Neuroimaging in MS
Conclusions

Chapter 4. Palmitoylethanolamid and Other Lipid Autacoids Against Neuroinflammation, Pain, and Spasms in Multiple Sclerosis

Introduction
Pathogenesis of MS: Disturbance of the Inflammatory Balance
Inhibition of Neuroinflammation by "Following Where Nature Leads"
Lipid Autacoids of ALIAmides: Natures Break on Pathological Inflammation
Lipid Autacoids in Central Neuroinflammation
Palmitoylethanolamide As a Neurorestorative and Neuroprotective Compound
Palmitoylethanolamide in MS
Recommendations Based on Clinical Experience
Conclusion

Chapter 5. Gateway Reflexes Are Stimulated by Neural Activations and Promote the Pathogenesis of Multiple Sclerosis Models

Introduction
Blood–Brain Barrier and Th17 Cells
Inflammation in the CNS and the Gateway for Immune Cells
Gravity-Mediated Neural Activation Creates a Gateway for Immune Cells in the L5 Cord
Electric Stimulation-Mediated Gateway Reflex
Pain-Mediated Gateway Reflex
Other Neuroimmune Reflexes
Future Directions

Chapter 6. Multiple Sclerosis: Food and Lifestyle in a Neurological Autoimmune Disease

Introduction
Food and MS (Diet in General)
Omega-3 Fatty Acids
Salt
Vitamin D
Lifestyle in General
Nutrition and Obesity
Smoking
Physical Activity and Fatigue
Alcohol
Coffee
Cannabinoids (Cs)
Acupuncture
Conclusion

Chapter 7. Narrative and the Multiple Sclerosis Body

Experience Denied and the Disappearance of the Body
Imago
Mast Fruiting and Co-Becoming

Section II. Vitamins and Minerals in Multiple Sclerosis Causation and Therapy

Chapter 8. Risk Factors for Low Bone Mineral Density in Multiple Sclerosis

Introduction
Demographic and Lifestyle Variables
Reduced Mobility
Hypovitaminosis D
Medications
Direct Effect of the Disease Course

Chapter 9. Role of Vitamin D in Multiple Sclerosis Pathogenesis and Therapy

Introduction
Metabolism of Vitamin D
Immunological Functions of Vitamin D and Effects on Experimental Autoimmune Encephalomyelitis
Vitamin D and Multiple Sclerosis
Possible Therapeutic Applications of Vitamin D for Multiple Sclerosis
Conclusions

Chapter 10. Multiple Sclerosis in Women: Vitamin D and Estrogen Synergy for Autoimmune T-Cell Regulation and Demyelinating Disease Prevention

Introduction
Genes, Environment, and Autoimmune T Lymphocytes in MS
Sex-Based Differences in MS and the Role of Estrogen
Rising Female MS Incidence
Nongenetic Exposures in Female MS Risk
Vitamin D and Estrogen Synergy in T-Cell Self-Tolerance
Hypotheses for Rising Female MS Incidence
Reversing the Rising Trend in Female MS Incidence
Conclusions and Research Questions
Abbreviations

Chapter 11. Dietary Sodium in Multiple Sclerosis

Introduction
Evidence From Animal Models of MS
Evidence From Human Studies
Dietary Sodium: A Risk Factor for Incidence or Severity of MS?
Perspectives and Conclusions

Section III. Behavioral Management of Associated Conditions in Multiple Sclerosis

Chapter 12. Developing and Applying the Theory of Psychological Adaptation Needs in Patients With Multiple Sclerosis

Introduction
Methods
Results
Conceptual Analysis of the Theory of Psychological Adaptation Needs
Discussion
Conclusion

Chapter 13. Assessment, Consequence, and Clinical Implication of Asymmetry

Introduction
Secondary Complications: Injury and Health Care Costs
Clinical Assessment for Asymmetry

Section IV. Environmental Factors and Exercise In Prevention and Treatment of Multiple Sclerosis

Chapter 14. Neuromuscular Taping and Multiple Sclerosis: Reality or Trend?
Chapter 15. Constraint-Induced Movement Therapy: When Efficacious Motor Therapy Meets Progressive Disease

Multiple Sclerosis: A Progressive Disease That Is Responsive to Constraint-Induced Movement Therapy
Constraint-Induced Movement Therapy
CI Therapy in MS

Chapter 16. Physical Activity Behavior in Multiple Sclerosis: Definition, Rates, Outcomes, and Safety

Definition of Physical Activity
Rates of Physical Activity in MS
Physical Activity as a Protective Lifestyle Behavior
Physical Activity as a Restorative Lifestyle Behavior
Safety of Physical Activity in MS
Conclusion

Chapter 17. Looking Beyond Neurological Impairment in Patients With Multiple Sclerosis During Exercise Intervention: Evidence for Muscular, Cardiac, Pulmonary, and Metabolic Dysfunction Related to Exercise Intolerance and Prognosis

Introduction
Muscle Dysfunction in MS
Pulmonary Dysfunction in MS
Cardiac Dysfunction in MS
Metabolic Dysfunction in MS
Are the Observed Muscular, Pulmonary, Cardiac, and Metabolic Abnormalities (During Exercise) Simply Due to Physical Inactivity in MS?
Conclusion

Chapter 18. Exercise in the Treatment of Multiple Sclerosis: Pragmatic Exercise Intervention in People With Mild to Moderate Multiple Sclerosis—The ExIMS Project

Exercise in the Management of Multiple Sclerosis
Definitions of Terms
Exercise Interventions in Multiple Sclerosis Trial
Feasibility Trial
Main Trial
Implications for Practice
Directions of Future Research
Conclusion

Chapter 19. Yoga and Pilates as Methods of Symptom Management in Multiple Sclerosis

Background
The Pilates Method and Yoga
Pain and QoL
Mental Health and Fatigue
Mobility, Spasticity, Balance, and Strength
Bladder Control and Sexual Function
Conclusion

Chapter 20. Exercise in Prevention and Treatment of Multiple Sclerosis

Physical Exercise
Lower Urinary Tract Symptoms in People With MS

Chapter 21. Physical Activity and Health Promotion for People With Multiple Sclerosis: Implementing Activities in the Community

Inclusion of Disability in Public Health Practice
Health Promotion and Physical Activity Programs for Individuals With Multiple Sclerosis
Conclusion

Chapter 22. Interdisciplinary Treatment of Patients With Multiple Sclerosis and Chronic Pain

Pain and Multiple Sclerosis
Psychological Aspects of Pain
An Interdisciplinary Treatment Approach for Pain and Multiple Sclerosis
Summary and Conclusions

Section V. Drugs of Abuse, Alcohol and Tobacco, and Disease of Multiple Sclerosis Patients

Chapter 23. Alcohol and Tobacco in Multiple Sclerosis

Introduction
Method
Results
Tobacco
Discussion and Conclusion

Chapter 24. Herbal Oil Supplement With Hot-Nature Diet for Multiple Sclerosis

Overview
Role of Lipids in MS
Hempseed and Evening Primrose With Hot-Nature Diet for MS
Future Directions
Abbreviations

Section VI. Foods in Multiple Sclerosis

Chapter 25. The Role of Natural Products in the Prevention and Treatment of Multiple Sclerosis

Introduction
Achillea millefolium
Andrographolide
Apigenin
Bee Venom
Berberine
β-Elemene
Blueberries
Castanospermine
Chrysin and Caffeic Acid
Curcumin
Epigallocatechin-3-gallate
Erhuangfang
Genistein
Ginger
Hesperidin
Huperzine A
Hypericum perforatum
Lipoic Acid
Luteolin
Matrine
N-Acetylglucosamine
Nigella sativa
Oleanolic Acid, Erythrodiol, and Celastrol
Panax ginseng and Ginsan
Probiotics
Resveratrol
Sesame Oil
Tripterygium wilfordii Hook F
Vindeburnol
White Grape Juice

Chapter 26. Effects of B Vitamins in Patients With Multiple Sclerosis

The B Vitamins
Physiology of Vitamin B12
Neurological Problems Associated With Vitamin B12
Vitamin B12 Metabolism
Diagnosis of Low Vitamin B12
Immunoregulatory Effects of Vitamin B12
Role of Oxidative Stress in Neurodegeneration
Age Prominence
Venerability to Vitamin B12 Deficiency/Daily Requirements
Clinical Trials Involving Vitamin B12 Therapy
Conclusion

Chapter 27. Eicosapentaenoic Acid in Myelinogenesis: Prospective in Multiple Sclerosis Treatment

Introduction
n-3 Fatty Acids
Mechanisms of Action
n-3 Polyunsaturated Fatty Acids and Myelin
Eicosapentaenoic Acid and Remyelination
n-3 Polyunsaturated Fatty Acids and Multiple Sclerosis
Conclusions

Chapter 28. Biomarkers of Multiple Sclerosis and Their Modulation by Natural Products

Introduction
Role of Natural Products in the Modulation of Multiple Sclerosis
Summary
Abbreviations

Index
No. of pages:

302
Language:

English
Copyright:

© Academic Press

2017
Published:

23rd December 2016
Imprint:

Academic Press
eBook

ISBN:

9780128054444
Hardcover

ISBN:

9780128052983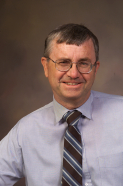 Ronald Ross Watson, PhD, is Professor of Health Promotion Sciences at the University of Arizona, Mel and Enid Zuckerman College of Public Health. Dr. Watson began his research in public health at the Harvard School of Public Health as a Fellow in 1971 doing field work on vaccines in Saudi Arabia. He has done clinical studies in Colombia, Iran, Egypt, Saudi Arabia and the United States which provides a broad international view of public health. He has served in the military reserve hospital for 17 years with extensive training in medical responses to disasters as the chief biochemistry officer of a general hospital, retiring as a Lt. Colonel. He is a distinguished member of several national and international nutrition, immunology, and cancer societies. Dr. Watson's career has involved studying many lifestyle aspects for their uses in health promotion. He has edited over 100 biomedical reference books and 450 papers and chapters. His teaching and research focuses on alcohol, tobacco, and drugs of abuse in heart function and disease in mouse models.
Affiliations and Expertise
Professor, Mel and Enid Zuckerman College of Public Health and School of Medicine, Arizona Health Sciences Center, University of Arizona, Tucson, AZ, USA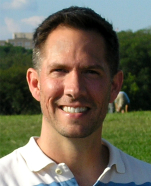 William D. "Scott" Killgore, Ph.D., Professor of Psychiatry, Psychology, and Medical Imaging at the University of Arizona (UA). He recently joined the faculty at UA from his previous position as an Associate Professor of Psychology at Harvard Medical School and Research Psychologist at McLean Hospital. Dr. Killgore is Director of the Social, Cognitive, and Affective Neuroscience (SCAN) Laboratory at UA where he leads a large team of researchers focusing on using functional and structural neuroimaging techniques to understanding the brain systems involved in emotional processes and cognitive performance and how these brain-behavior systems may be affected by environmental and lifestyle factors such as insufficient sleep, nutrition, light exposure, physical activity, and stimulants such as caffeine. His current research is funded by several grants from the Department of Defense with the aim of addressing critical performance and mental health needs of active military personnel and returning combat veterans. He is also funded to conduct research into the development and application of novel on-line training and therapy programs reducing psychological problems such as depression and enhancing emotional intelligence skills. In addition to his civilian job, Dr. Killgore is also a Research Psychologist in the U.S. Army Reserve, with over 15 years of military experience, and served five years on active duty at the Walter Reed Army Institute of Research where he studied the effects of sleep deprivation on cognition, mood, judgment, and decision-making.
Affiliations and Expertise
Department of Psychiatry, School of Medicine, University of Arizona, Tucson, AZ, USA
Tax Exemption
We cannot process tax exempt orders online. If you wish to place a tax exempt order please
contact us
.
Elsevier.com visitor survey
We are always looking for ways to improve customer experience on Elsevier.com.
We would like to ask you for a moment of your time to fill in a short questionnaire, at the end of your visit.

If you decide to participate, a new browser tab will open so you can complete the survey after you have completed your visit to this website.

Thanks in advance for your time.
Accept
Decline