Nutrigenetics
1st Edition
Applying the Science of Personal Nutrition
Authors:
Martin Kohlmeier
Hardcover ISBN: 9780123859006
eBook ISBN: 9780123859013
Published Date: 14th December 2012
---
Nutrigenetics: Applying the Science of Personal Nutrition provides a fully referenced, readable guide to understanding the rationale and importance of nutrigenetic applications and explains why single nutrition recommendations will not fit everybody or even a majority of modern humans.
This books explains how genetic variation shapes individual nutrition requirements and sensitivities, presents questions to ask about reported gene-nutrient interactions, and what needs to be done before putting nutrigenetic tests to practical use. This book blends key concepts from the fields of genetics, biochemistry, epidemiology, public health, and clinical medicine to give a rich perspective on the genetically diverse nutritional needs and sensitivities of individuals in health and disease.
A steadily increasing number of people order genetic tests to find out what they should eat for better health, well being and performance, and an even greater number asks their healthcare providers about such tests. Most of the currently offered tests are not grounded in current knowledge, often absurdly so, but few professionals can explain why they are misguided. On the other hand, there are more evidence-supported genetic variants that can guide nutrition decisions, but again most healthcare providers know little about them, much less use them in their daily practice. There is a great need for a solidly evidence-based yet accessible book that explains the science of nutrigenetics and provides the tools to evaluate new nutrigenetic tests.
Comprehensive coverage of the emerging science of nutritional genetics and its promise for individually tailored nutrition guidance
Presents practical examples to enhance comprehension and spur additional research
Offers a logical progression from what nutrigenetics is, to its possibilities in enhancing health
Nutritionists, genetic counselors, epidemiologists, pharmacists, physicians, epigeneticists, and other health care professionals
Acknowledgment
Foreword
Preface
Why Health Care Professionals Need to Learn About Nutrigenetics
Chapter 1. Has the Time Come for Genotype-Based Nutrition Decisions?
Terms of the Trade
1.1. Life is not Fair
1.2. A Genetic Framework for Nutrition Decisions
Summary and Segue to the Next Chapter
References
Chapter 2. How Genetic Transmission Works
Terms of the Trade
2.1. The Molecular Stage
2.2. Inheritance
2.3. Molecular Effects of Genetic Variation
Summary and Segue to the Next Chapter
References
Chapter 3. Where Nutrigenetic Differences Come From
Terms of the Trade
3.1. When our Ancestors could Still make their Own Vitamins
3.2. Recent Evolution of Genetic Differences
3.3. Mechanisms of Evolutionary Adaptation
3.4. Protection Against Infections
3.5. The Genetics of Taste and Smell
3.6. Gender Differences
Summary and Segue to the Next Chapter
References
Chapter 4. How Nutrients are Affected by Genetics
Terms of the Trade
4.1. If Something can go Wrong it Will
4.2. Proteins and Amino Acids
4.3. Fats
4.4. Sterols
4.5. Carbohydrates
4.6. Alcohols
4.7. Minerals
4.8. Trace Elements
4.9. Vitamins
Summary and Segue to the Next Chapter
References
Chapter 5. How does Nutrigenetics Influence Long-Term Health?
Terms of the Trade
5.1. Good Nutrition Means Different Things for Different People
5.2. It Starts Right at the Beginning—Preconceptual and Prenatal Nutrition
5.3. Boosting Cognitive Development of Infants
5.4. Cancer
5.5. Diabetes
5.6. Heart Disease
5.7. Thromboembolism
5.8. Asthma and Allergies
5.9. Gout
5.10. Those Clingy Love Handles
5.11. Fatty Liver D
No. of pages:

396
Language:

English
Copyright:

© Academic Press

2013
Published:

14th December 2012
Imprint:

Academic Press
eBook

ISBN:

9780123859013
Hardcover

ISBN:

9780123859006
Paperback

ISBN:

9780128100783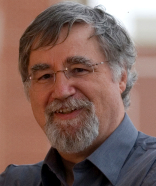 Affiliations and Expertise
Department of Nutrition, University of North Carolina Schools of Medicine and Public Health, Chapel Hill, NC, USA