Nutrient Metabolism
2nd Edition
Structures, Functions, and Genes
Authors:
Martin Kohlmeier
eBook ISBN: 9780123877888
Hardcover ISBN: 9780123877840
Published Date: 8th May 2015
---
Nutrient Metabolism, Second Edition, provides a comprehensive overview of the supply and use of nutrients in the human body and how the body regulates intake. Chapters detail the principles determining digestion and absorption of food ingredients and how these compounds and their metabolites get into the brain, cross the placenta and pass through the kidneys. Each nutrient's coverage contains a nutritional summary that describes its function, its food sources, dietary requirements, potential health risks if deficient, and impact of excessive intake. This handbook contains the latest information on the scope of structures, processes, genes and cofactors involved in maintaining a healthy balance of nutrient supplies. Of interest to a wide range of professionals because nutrient issues connect to so many audiences, the book contains a useful link to dietary supplements.
Latest research findings on health and clinical effects of nutrients and of interventions affecting nutrient supply or metabolism
Each nutrient covered contains a nutritional summary describing its function, food sources, dietary requirements, potential health risks if deficient, and impact of excessive intake.
Nutrient information immediately accessible--from source to effect--in one volume

Nutritionists, dietitians, food scientists, and biochemists who work with nutrition
Dedication
Preface
Acknowledgments
List of Abbreviations
Introduction
Chapter 1. Chemical Senses

Smell
Taste
Intestinal Sensing
Physical Sensing and Chemesthesis

Chapter 2. Intake Regulation
Chapter 3. Absorption, Transport, and Retention

Digestion and Absorption
Microbiome
Renal Processing
The Blood–Brain Barrier
Materno-Fetal Nutrient Transport

Chapter 4. Xenobiotics

Caffeine
Heterocyclic Amines
Nitrite/Nitrate

Chapter 5. Fatty Acids

Structure and Function of Fatty Acids
Overfeeding
Acetate
Myristic Acid
Conjugated Linoleic Acid
Docosahexaenoic Acid
Trans-Fatty Acids
Chlorophyll/Phytol/Phytanic Acid

Chapter 6. Carbohydrates, Alcohols, and Organic Acids

Carbohydrates
Glucose
Fructose
Galactose
Xylitol
Pyruvate
Oxalic Acid
Ethanol
Methanol

Chapter 7. Nonnutrients and Bioactives

Indigestible Carbohydrates
Flavonoids and Isoflavones
Garlic Bioactives

Chapter 8. Amino Acids and Nitrogen Compounds

Structure and Function of Amino Acids
Starvation
Glutamate
Glutamine
Glycine
Threonine
Serine
Alanine
Phenylalanine
Tyrosine
Tryptophan
Methionine
Cysteine
Lysine
Leucine
Valine
Isoleucine
Aspartate
Asparagine
Arginine
Proline
Histidine
Citrulline
Taurine
Creatine
Carnitine
Melatonin
Choline

Chapter 9. Fat-Soluble Vitamins and Nonnutrients

Free Radicals and Antioxidants
Vitamin A
Vitamin D
Vitamin E
Vitamin K
Cholesterol
Lipoic Acid
Ubiquinone

Chapter 10. Water-Soluble Vitamins and Nonnutrients

Methylation
Vitamin C
Thiamin
Riboflavin
Niacin
Vitamin B6
Folate
Vitamin B12
Biotin
Pantothenate
Queuine
Biopterin
Inositol

Chapter 11. Minerals and Trace Elements

Water
Sodium
Potassium
Chlorine
Iron
Copper
Zinc
Manganese
Calcium
Phosphorus
Magnesium
Iodine
Fluorine
Sulfur
Selenium
Molybdenum
Cobalt
Chromium
Boron
Silicon
Bromine
Arsenic
Vanadium
Nickel

Chapter 12. Applications

Genetic Variation
Nutrient Adequacy and Supplementation
Nutrient Interactions
GRAS Database
Using Molecular Databases

Index
No. of pages:

898
Language:

English
Copyright:

© Academic Press

2015
Published:

8th May 2015
Imprint:

Academic Press
eBook

ISBN:

9780123877888
Hardcover

ISBN:

9780123877840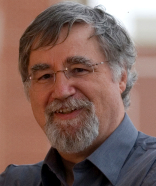 Martin Kohlmeier, MD, PhD is professor at the University of North Carolina at Chapel Hill, is Director of the Nutrition in Medicine project, and heads the Nutrigenetics laboratory at the UNC Nutrition Research Institute. His nutrition research has focused on the importance of inherited variation as a modulator of nutrient disposition and on the assessment of nutritional status of normal populations and its impact on health. He identified low endogenous cholesterol synthesis as a cause of increased cholesterol sensitivity, the apolipoprotein E polymorphism as the main genetic modulator of vitamin K status, lactase persistence as a modulator of phytoestrogen bioavailability, and a very common MTHFD1 variant as a predictor of choline requirements. He has developed online tools that provide genotype-specific personalized nutrition guidance without revealing genetic information.
Affiliations and Expertise
Department of Nutrition, University of North Carolina Schools of Medicine and Public Health, Chapel Hill, NC, USA
"This is a formidable book, exactly what every interested reader needs to know about human nutrition. Perfect size, perfect depth and perfect presentation".
--Daniele Del Rio, PhD, Associate Professor of Human Nutrition at the University of Parma, Italy
"I refer to this book often because it has specific details that I have not found in other biochemistry or nutrition textbooks."
--Marilyn Edwards, PhD, RD, Professor of Gastroenterology, Hepatology and Nutrition at the University of Texas, Houston, USA
"This is a comprehensive and well-referenced textbook that integrates nutrition and metabolism...a valuable resource for biochemistry educators in the healthcare professions."
--Richard Sabina, PhD, Professor in the Department of Biomedical Sciences, Oakland University William Beaumont School of Medicine, Michigan, USA
"This edition of Nutrient Metabolism is a key resource for researchers and those wishing to learn or update their knowledge of nutrient metabolism."
--Caryl Nowson, PhD, Chair in Nutrition and Ageing, Deakin University, Melbourne/Geelong, Australia
Tax Exemption
We cannot process tax exempt orders online. If you wish to place a tax exempt order please
contact us
.