Nuclear Safeguards, Security and Nonproliferation
1st Edition
Achieving Security with Technology and Policy
Authors:
James Doyle
James Doyle
eBook ISBN: 9780080888118
Hardcover ISBN: 9780750686730
Imprint: Butterworth-Heinemann
Published Date: 30th June 2008
---
With an increase of global security concerns over potential terrorist acts, the threat of WMDs, and increasing political issues with nations seeking nuclear capability, the need to track, detect, and safeguard nuclear material globally has never been greater. Nuclear Safeguards, Security and Nonproliferation is a comprehensive reference that covers cutting-edge technologies used to trace, track, and safeguard nuclear material. It is a contributed volume with sections contributed by scientists from leading institutions such as Los Alamos National Labs, Sandia National Labs, Pacific Northwest Nuclear Labs, and Texas A&M University, and the Monterey Institute of International Studies. The book is divided into 3 sections and includes 30 chapters on such topics as - the security of nuclear facilities and material, the illicit trafficking of nuclear materials, improvised nuclear devices, how to prevent nuclear terrorism. International case studies of security at nuclear facilities and illegal nuclear trade activities provide specific examples of the complex issues surrounding the technology and policy for nuclear material protection, control and accountability. Specific cases include analysis of the timely issues in the nuclear programs of countries such as North Korea, Iran, and Kazakstan among others. Nuclear Security is a must-have volume for the dozens of private and public organizations involved in driving Homeland Security, domestic, and international policy issues relating to nuclear material security, non-proliferation, and nuclear transparency.
Written by some of the world's top scientists including members of the Nuclear Division of Los Alamos National Labs (U.S.)
A timely discussion of current international nuclear security issues includes case studies on Iraq, Iran and North Korea
Book takes a global perspective on nuclear security and non-proliferation detailing the little-known real-world technologies used to secure, detect and track nuclear material
International government policy makers; technical staff of the U.S. National Laboratories; government agencies including -- National Nuclear Security Administration (NNSA), Defense Threat Reduction Agency (DTRA), Institute of Nuclear Materials Management (INMM), Nonproliferation Policy Education Center (NPEC), Committee on International Security and Arms Control (CISAC), Institute for Science and International Security (ISIS); government think tanks; professionals in border security and intelligence; energy/ utility corporations in nuclear materials security; traditional physical security and security management professionals; U.S. Homeland Security academic programs; students in nuclear engineering, physics, and chemistry programs; students in international security, policy and non-proliferation.
Preface (Michael Anastasio) Foreword (Sidney Drell) 1.Introduction to Nuclear Security Science – James Doyle Part One Technologies and Processes for the Protection, Control, and Accounting of Nuclear Material 2.Nuclear Safeguards and the Security of Nuclear Materials – Jim Tape, Joe Pilat 3.Nuclear Materials Measurements – Doug Reilly and Mark Abhold a.Measurement Technology – Doug Reilly b.Irradiated Fuel Measurements – Mark Abhold c.Measurement of Nuclear Material Process Holdup – Doug Reilly 4.Physical Protection - Mary Lynn Garcia, SNL 5.International Safeguards Inspection: An Inside Look at the Process – Brian Boyer, Mark Schanfein 6.International Atomic Energy Agency Unattended Monitoring Systems - Mark Schanfein 7.Evaluating International Safeguards Systems - Kory Budlong-Sylvester, Joe Pilat 8.Statistical Methods in Nuclear Nonproliferation Activities at Declared Facilities - Tom Burr 9.Case Study: Safeguards Implementation at the Rokkasho Reprocessing Plant – Susan Pickett 10.Case Study: Nonproliferation Activities at the BN-350 Reactor, Kazakhstan – Mike Browne Part Two Detecting Nuclear Proliferation and Verifying the Elimination of Nuclear Weapons Programs 11.Using Open Sources for Proliferation Analysis - Arvid Lundy, Rick Wallace 12.Commercial Satellite Imagery: Another Tool in the Nonproliferation Verification and Monitoring Tool-Kit - Frank Pabian 13.Nuclear Test Monitoring – Loren Byers 14.Evaluating Nonproliferation Bona Fides – Carol Kessler et. al. PNNL 15.Dismantling Nuclear Weapons Activities: Politics and Technology - James Doyle 16.South Africa - Sara Kutchesfahani and Marcie Lombardi 17.Argentina and Brazil – James Doyle 18.Libya - Wyn Bowen 19.Elimination of Excess Fissile Material – Charles Streeper and Elena Sokova 20.Case Study: Dismantlement and Radioactive Waste Management of DPRK Plutonium Facilities - George Baldwin Part Three Preventing Nuclear Terrorism and Illicit Nuclear Trade 21.Why We Need a Comprehensive Safeguards System to Keep Fissile Materials out of the Hands of Terrorists – Sigfried Hecker 22.Illicit Trafficking of Nuclear and Radiological Materials - Galya Balatsky, Stacey Eaton and William Severe 23.Nuclear Terrorism and Improvised Nuclear Devices - William Potter and Charles Ferguson 24.Radiological Dispersal Devices - Greg Van Tuyle and James Doyle 25.Responding to Radiological Threats - Lee Leonard 26.Field Detection of Nuclear Materials - Mark Abhold and Chris Lovejoy 27.A Model for Attribution of Terrorist Nuclear Attacks – William Charlton 28.Nonproliferation Export Controls - Carl Thorne 29.The Growing Role of Customs Organizations in International Strategic Trade Controls - Todd Perry 30.Case Study: The Khan Network - Sara Kutchesfahani
No. of pages:

624
Language:

English
Copyright:

© Butterworth-Heinemann

2008
Published:

30th June 2008
Imprint:

Butterworth-Heinemann
eBook

ISBN:

9780080888118
Hardcover

ISBN:

9780750686730
Paperback

ISBN: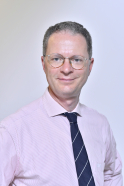 Affiliations and Expertise
Nuclear Nonproliferation Division, Los Alamos National Laboratory, NM, USA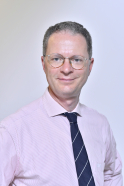 Affiliations and Expertise
Nuclear Nonproliferation Division, Los Alamos National Laboratory, NM, USA
"A welcome addition to the literature on one of the greatest challenges of our time that looks at the conceptual and practical aspects of addressing those challenges from the perspective of both analysts and practitioners."--Lawrence Scheinman, Distinguished Professor James Martin Center for Nonproliferation Studies, Monterey Institute of International Studies and Assistant Director of The U.S. Arms Control and Disaramament Agency during the Clinton Administration
Tax Exemption
We cannot process tax exempt orders online. If you wish to place a tax exempt order please
contact us
.