Nothing but the Tooth
1st Edition
A Dental Odyssey
eBook ISBN: 9780123971937
Hardcover ISBN: 9780123971906
Published Date: 12th November 2012
---
While most books on dentistry describe the clinical and medical procedures involved, this book expands the field to examine the role of dentistry and teeth in everything from biology to biography. This book offers facts and figures regarding famous historical figures, such as John Hunter, Dr Crippen, Doc Holliday, and Paul Revere, exploring how their connections to dentistry shaped them, as well as the story of the two young dentists who discovered the principles of general anaesthesia. Other chapters focus on the amazing ranges of teeth in animals, from the teeth in piranhas to the tusks and ivory of elephants and narwhals, looking at their biological and cultural significance. The importance of teeth in understanding the evolution of humans and in revolutionizing the study of archaeology is also evaluated. This book is appropriate for dentists, medical and dentistry students, and non-specialists to introduce the myriad interesting aspects relating to teeth.
Please note that print volumes do not include full colour.
Includes well-illustrated and thoroughly explained examples and anecdotes
Presents both popular and little-known instances of teeth's importance in history
Written in an engaging tone appropriate for academics and the wider public
Students and practitioners of dentistry and medicine; those interested in the place of teeth in biology and culture.
Dedication
Acknowledgements
Preface
About the Author
1. The Jaws of the Piranha
Natural History of the Piranha
Teeth of the Piranha
Tooth Replacement in the Piranha
Summary
2. Tusks and Ivory
What Are Tusks?
Elephant Tusks
Other Animals with Tusks
Sperm Whale Teeth
3. How Two Young Dentists Changed the History of Surgery: Horace Wells (1815–1848) and William Thomas Green Morton (1819–1868)
Horace Wells
William Thomas Green Morton
The Fight for Recognition
Dr Crawford Williamson Long (1815–1878)
4. What is a Tooth?
Teeth of Invertebrates (Snails, Worms and Leeches)
Teeth of Vertebrates (Fish, Amphibians, Reptiles and Mammals)
5. Teeth in the Most Unlikely Places
Unusual Medical Case History 1
Unusual Medical Case History 2
6. Snakes, Saliva and a Nobel Prize
7. You Are What You Eat: How a Tooth Can Reveal Where You Came from and What You Ate
Who Are You/Where Did You Come from?
What Did You Eat?
Strontium and Radioactive Carbon
Summary
8. Teeth of Rock-Climbing Gobies: The Most Remarkable Dentitions in the Animal Kingdom?
9. Why Can't I Have Lots of Sets of Teeth Like a Shark?
Tooth Replacement in Fish, Amphibians and Reptiles
Tooth Replacement in Humans and Other Mammals
Summary
10. Serendipity and the Discovery of the Modern Dental Implant
11. Hens' Teeth Are Not as Rare as You Think
Normal Tooth Development
Why Teeth Do Not Normally Develop in Chicks
Experiments Producing Teeth in Chicks
Teeth Occurring Naturally in Chicks
Explanation of Why Normal Chicks Lack Teeth
Summary
12. John Hunter and the London Tooth Museum
John Hunter and His Contribution to Medicine and Science
No. of pages:

264
Language:

English
Copyright:

© Elsevier

2013
Published:

12th November 2012
Imprint:

Elsevier
eBook

ISBN:

9780123971937
Hardcover

ISBN:

9780123971906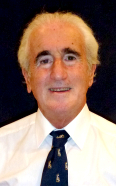 Affiliations and Expertise
Emeritus Reader, Anatomy and Human Sciences, Biomedical and Health Sciences, King's College London, UK and Visiting Professor, Oman Dental College, Oman
"While most books on dentistry describe the clinical and medical procedures involved, this book expands the field to examine the role of dentistry and teeth in everything from biology to biography."--King's College Newsletter, June 2013
"This excellent book will appeal to dentists and non-dentists alike. It will provide dental historians with many ideas for research."--Dental History Magazine


"From start to finish, it really is hard to put down… The book takes the reader through a whole host of interesting dentally relevant areas and is not rivaled in any other text out there."--British Dental Journal, April 27, 2013


Tax Exemption
We cannot process tax exempt orders online. If you wish to place a tax exempt order please
contact us
.