Advances in Virus Research , Volume 85
1st Edition
Editors:
Karl Maramorosch
Frederick Murphy
Hardcover ISBN: 9780124081161
eBook ISBN: 9780124080638
Published Date: 5th March 2013
---
Series Page
Contributors
In Memoriam
Aaron Shatkin (1934–2012)
Chapter One. Regulation of Retroviral Polyadenylation
Abstract
Abbreviations
1 Cellular Polyadenylation
2 Retroviral Long Terminal Repeats
3 Retroviruses with the Poly(A) Signal Located in the U3 Region
4 Retroviruses Encoding the Poly(A) Signal in the R Region
5 Conclusions
Acknowledgments
References
Chapter Two. Open Questions About Giant Viruses
Abstract
1 Background
2 The Traditional View: Viruses Started Small, Got Bigger
3 Genome Reduction: A Neutral Ratchet Wheel Generating the Diversity of Large DNA Viruses
4 Speculation on the Nature of the Giant Virus Ancestor
Acknowledgments
References
Chapter Three. Assembly and Budding of Negative-Strand RNA Viruses
Abstract
1 Introduction
2 Virion Structure: The Final Product
3 Steps in Assembly of Virus Budding Sites
4 Role of Membrane Microdomains in Assembly of Envelope Glycoproteins
5 Assembly of Viral Matrix Proteins
6 Selection of Nucleocapsids
7 Late Budding Functions and Virus Release
8 Back to the Beginning: How is Assembly Initiated?
9 Perspectives for the Future
References
Chapter Four. Arthropod-Borne Flaviviruses and RNA Interference: Seeking New Approaches for Antiviral Therapy
Abstract
1 Introduction
2 The RNA Interference Mechanism and its Antiviral Effects
3 Arthropod-Borne Flaviviruses
4 RNAi and the Mosquito Vector
5 The Interplay Between Arthropod-Borne Flaviviruses and the Endogenous Host Cell RNAi Pathway
6 Conclusions and Challenges
Acknowledgments
References
Index
---
Published since 1953, Advances in Virus Research covers a diverse range of in-depth reviews providing a valuable overview of the current field of virology.

Contributions from leading authorities
Informs and updates on all the latest developments in the field
Virologists, microbiologists and infectious diseases specialists
---
No. of pages:

128
Language:

English
Copyright:

© Academic Press

2013
Published:

5th March 2013
Imprint:

Academic Press
eBook

ISBN:

9780124080638
Hardcover

ISBN:

9780124081161
---
"A mandatory purchase for all types of comprehensive libraries, both public and university, as well as for those interested in or doing research in the field of virology." --Military Medicine
"This serial...is well known to virologists. It is a valuable aid in maintaining an overview of various facets of the rapidly expanding fields of virology...Timely, informative, and useful to the student, teacher, and research scientist." –American Scientist
---
Professor Karl Maramorosch works at Rutgers University, New Brunswick, NJ, USA.
Affiliations and Expertise
Rutgers University, New Brunswick, NJ, USA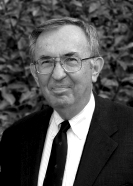 Frederick A. Murphy, DVM, PhD, is professor, Department of Pathology, University of Texas Medical Branch (UTMB), Galveston. He holds a BS and DVM from Cornell University and a PhD from the University of California, Davis (UC Davis). Formerly he was dean and distinguished professor, School of Veterinary Medicine, and distinguished professor, School of Medicine, UC Davis. Before that he served as director of the National Center for Infectious Diseases, and director of the Division of Viral and Rickettsial Diseases, Centers for Disease Control, Atlanta. He is a member of the Institute of Medicine of the U.S. National Academy of Sciences and is a member of the German National Academy of Sciences and the Belgian Royal Academy of Medicine. He holds an honorary Doctor of Medicine and Surgery from the University of Turku, Finland; an honorary Doctor of Science from the University of Guelph, Canada; an honorary Doctor of Veterinary Medicine from the University of London, United Kingdom; an honorary Doctor of Science from University College Dublin, Ireland; the Presidential Rank Award of the U.S. Government; the PennVet World Leadership Award from the University of Pennsylvania, and the Distinguished Microbiologist Award from the American College of Veterinary Microbiologists. At UTMB, he is a member of the Institute for Human Infections and Immunity, Center for Biodefense and Emerging Infectious Diseases, Galveston National Laboratory, and McLaughlin Endowment for Infection and Immunity. His professional interests include the pathology and epidemiology of highly pathogenic viruses/viral diseases: rabies and the rabies-like viruses, arboviruses, hemorrhagic fever viruses, and other neurotropic viruses. He has been a leader in advancing the concepts of "new and emerging infectious diseases" and "new and emerging zoonoses" and "the threat posed by bioterrorism." Most recently, he has been working on Internet resources on the history of virology: "The Foundations of Virology" at
Affiliations and Expertise
University of Texas Medical Branch, Galveston, TX, USA