New Models of the Cell Nucleus: Crowding, Entropic Forces, Phase Separation, and Fractals, Volume 307
1st Edition
Editors:
Ronald Hancock
Kwang Jeon
Hardcover ISBN: 9780128000465
eBook ISBN: 9780128002520
Published Date: 14th August 2013
---
Contributors
Preface
Chapter One. The Nuclear Physique
Abstract
1 Introduction: A Brief History of Biophysics
2 The Biophysical Nucleus
Acknowledgments
References
Chapter Two. The Crowded Nucleus
Abstract
1 Introduction
2 Macromolecular Crowding in the Nucleus
3 Entropic (Depletion) Forces in the Nucleus
4 Compartmentalization in the Nucleus
5 Phase Separation in the Nucleus
6 Concluding Remarks
References
Further-Reading
Chapter Three. Crowding in Polymer–Nanoparticle Mixtures
Abstract
1 Introduction
2 Models of Macromolecules: Polymers and Nanoparticles
3 Theoretical and Computational Methods
4 Response of Polymer Conformations to Nanoparticle Crowding
5 Concluding Remarks
Acknowledgments
References
Chapter Four. Crowding-Induced Formation and Structural Alteration of Nuclear Compartments: Insights from Computer Simulations
Abstract
1 Introduction
2 Structural Properties of Nuclear Compartments
3 Crowded Nature of Cell Nucleus
4 Structural Alterations of Chromosome Subcompartments by Macromolecular Crowding
5 Formation and Maintenance of NBs Influenced by Macromolecular Crowding
6 Concluding Remarks
Acknowledgments
References
Chapter Five. Phase Separation as a Possible Means of Nuclear Compartmentalization
Abstract
1 Introduction
2 Macromolecule Solution Chemistry
3 Aqueous Phase Separation
4 Nuclear Compartments as Crowded and Dynamic Structures
5 Potential Functional Significance of Phase Separation for Nuclear Compartmentalization
6 Experimental Model Systems for Crowded, Phase-Separated Microcompartments
7 Looking Forward
Acknowledgment
References
Chapter Six. Formation of
---
International Review of Cell and Molecular Biology presents current advances and comprehensive reviews in cell biology--both plant and animal. Articles address structure and control of gene expression, nucleocytoplasmic interactions, control of cell development and differentiation, and cell transformation and growth. Impact factor for 2012: 4.973.
Ideas from the fields of biophysics, physical chemistry, of polymer and colloid, and soft matter science have helped clarify the structure and functions of the cell nucleus. The development of powerful methods for modeling conformations and interactions of macromolecules has also contributed. The book aims to encourage cell and molecular biologists to become more familiar with and understand these new concepts and methods, and the crucial contributions they are making to our perception of the nucleus.
This is the first volume to present a comprehensive review of New Models of the Cell Nucleus
Cell biologists, molecular biologists, developmental biologists, physiologists (organ level), biomedical scientists, biochemists studying cell-cell interactions, cell variation and evolution
---
No. of pages:

512
Language:

English
Copyright:

© Academic Press

2014
Published:

14th August 2013
Imprint:

Academic Press
eBook

ISBN:

9780128002520
Hardcover

ISBN:

9780128000465
---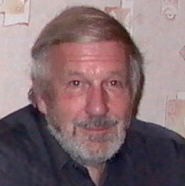 Ronald Hancock obtained a PhD in Microbiology at Cambridge, UK and was a postdoc at Harvard Medical School. He worked at the Swiss Cancer Institute and is now a professor in the Department of Molecular Biology and the Cancer Research Centre of Laval University in Québec, Canada. His research focuses on the structure of the cell nucleus and chromosomes, and he also teaches and collaborates on studies of DNA repair with scientists in the Biosystems Group of the Silesian University, Gliwice, Poland. He is Editor of two volumes on "The Nucleus" in the series "Methods in Molecular Biology" (Springer) and of a Chapter entitled "The crowded environment of the genome" in the book "Genome organization and function in the cell nucleus" (Wiley). He represents Canada on the International Committee of the International (William Bernhard) Workshop on the Cell Nucleus.
Affiliations and Expertise
Laval University Cancer Research Centre, Québec, Canada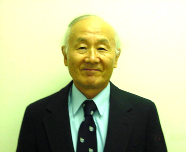 Kwang Jeon received his Ph.D. in cell physiology at King's College, University of London, UK, in 1964 and taught at SUNY Buffalo and University of Tennessee. His research was concerned with the biogenesis and function of cell components in two major areas: Integration of intracellular symbionts into host cells leading to the acquisition of new cell components and cell variation; Membrane-protein recycling during endo- and exocytosis.
Affiliations and Expertise
University of Tennessee, Knoxville, TN, USA