New Approaches to Aortic Diseases from Valve to Abdominal Bifurcation
1st Edition
Editors:
Ion Tintoiu
John Elefteriades
Adrian Ursulescu
Malcolm Underwood
Ionel Droc
Paperback ISBN: 9780128099797
eBook ISBN: 9780128099803
Published Date: 6th November 2017
Secure Checkout
Personal information is secured with SSL technology.
Free Shipping
Free global shipping
No minimum order.
---
New Approaches to Aortic Disease from Valve to Abdominal Bifurcation provides a complete look at aortic valve diseases from all points of view, including etiology, physiopathology, prevention, diagnosis and treatment. The book offers new insights into the aortic valve and pathology based on evidence of current diagnostic methods, treatments and post-surgery evolution. Content is split into three distinct parts for ease of reference, including an overview of aortic pathology, diagnostic evaluations methods, and treatments. Also included are guidelines and future research directions, making this a must-have volume for all cardiologists and cardiovascular surgeons who address significant issues in this topic area.
Present pathophysiological sequences that are shown in correlation with histological details
Includes detailed clinical examinations and the value of the initial assessment using chest X-ray, echocardiography, angiography, CT angiography and magnetic resonance, etc.
Provides conventional descriptions of surgical techniques that are entirely detailed, along with long-term results and possible complications
Cardiovascular researchers (aortic disease), clinical cardiologists, interventional cardiologists, vascular surgeons, thoracic cardiovascular surgeons
Part I Overwiew
1. Aging Heart and Aortic Atheromatosis
2. Endothelial Dysfunction in Aortic Pathology
3. Pathogenesis of Aortic Aneurysms – Current concepts
4. Pathogenesis of Aortic Valve Disease
5. Pathophysiology of Aortic Root Dilatation and Dissection in Marfan's Syndrome during Pregnancy
6. Mechanisms of Ascending Aortic Aneurysms
7. Histology of Aortic Disease. Progression of Aortic Dissection from Acute to Chronic
8. Mathematical Modeling of Aortic Aneurysm Progression
9. Genetic Basic of Aortic Disease
10. Genetics of Thoracic Aortic Aneurysm
11. "Guilt by Association": Paradigm for Detection of Silent Aortic Aneurysms
12. Genetic Syndromes (Marfan, Loeys-Dietz, Ehlers-Danlos Turner)
13. Congenital Malformations (Bicuspid, Right Aortic Arch, Coarctation)
14. Inflammatory Diseases (Takayasu, Giant Cell Arteritis, Behçet Disease)
15. Sinus of Valsalva Aneurysms
16. Annuloaortic Ectasia
17. Aneurysm of the Thoracic Aorta
18. Thoracoabdominal Aortic Aneurysm
19. Abdominal Aortic Aneurysm
20. Acute Aortic Syndrome
21. Dissection of Ascending Aorta
22. Dissection of Thoracic Aorta
23. Dissection of Ascending and Arch Aorta
24. Dissection Thoracoabdominal Aorta
25. Dissection of Abdominal Aorta
26. Traumatic Aortic Injury
Part II Diagnostic evaluation methods
27. Medical History and Physical Examination
28. Chest X-Ray
29. Echocardiography in Aortic Valve Stenosis
30. Echocardiographic Assessment of the Aorta
31. Echocardiography in Acute Aortic Syndromes
32. Transesophageal Echocardiography in the Assessment of Aortic Valve and Aortic Root Disease
33. Contrast Substance Echography post EVAR
34. 3D Virtual Intravascular Endoscopy of Aorta and Aortic Valve Disease
35. Angiography
36. Angio CT
37. Magnetic Resonance Angiography (MRA)
38. CT and MRI in Acute Aortic Syndromes
39. Dual-Energy CT of Aortic Disease
Part III Treatment
40. Current Status of Medical Therapy of Thoracic Aortic Aneurysm and Dissection
41. Perioperative Care, Anesthetic Techniques and Cardiac Complications
42. Conventional Aortic Valve Surgery
43. Reconstructive Surgery of the Aortic Valve
44. Aortic Root Replacement
45.Open Surgery on the Aortic Arch: Current Status
46. Open Repair of Thoracic and Thoracoabdominal Aortic Aneurysms
47. Organ Preservation during Open Thoracoabdominal Reconstruction
48. Subtotal and Total Aortic Replacement
49. Hybrid Techniques for Complex Aortic Surgery
50. Minimally Invasive Aortic Surgery: Mini-Bentall and Hemi-arch Techniques
51. Abdominal Aortic Aneurysms: Actual Approach and Follow up
52. Abdominal Aortic Dissection
53. The Various Types of Endovascular Stent-Grafts for EVAR: How do they Compare?
54. Surveillance after Elective EVAR
55. Endovascular Stent Graft Repair of AAAs.
56. Stent Grafts with Porous Membrane for Treatment of Abdominal Aortic Aneurysm (AAA)
57. Thoracic Endovascular Aortic Repair
58. Transcatheter Aortic Valve Implantation (TAVI)
59. Transcatheter Aortic Valve Implantation in Aortic Valve Regurgitation
60. David Procedure – Reconstruction of the Native Insufficient Valve
61. Open vs. Endovascular in Aortoiliac Occlusive Disease
62. Surgical Treatment of Acute Aortic Syndrome
63. Minimally Invasive Surgery for Aortic Aneurysms
64. Minimally Invasive ROSS-Procedure
65. Complex Re-operative Aortic Surgery: Tactics and Techniques
66. Endoleak Treatments
67. Persistent False Lumen of Dissected Aorta - a Real Clinical Challenge
68. Mesenteric Ischemia in Aortic Aneurism/Dissection
69. Guidelines on the Diagnostic and Treatment of Aortic Diseases
70. Guidelines on the Diagnostic and Treatment of Aortic Valve 
No. of pages:

624
Language:

English
Copyright:

© Academic Press

2017
Published:

6th November 2017
Imprint:

Academic Press
Paperback

ISBN:

9780128099797
eBook

ISBN:

9780128099803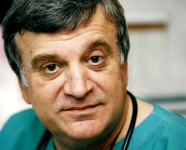 Dr. Tintoiu is a professor of cardiology and faculty of medicine at the Army's Center for Cardiovascular Diseases in Bucharest Romania. He is a corresponding member of the Academy of Medical Sciences which has a special contribution to the development of interventional cardiology. He is a frequently requested international lecturer, visiting professor and guest surgeon.
Affiliations and Expertise
Professor of Cardiology, Carol Davila University of Medicine and Pharmacy and Titu Maiorescu University Faculty of Medicine, Bucharest, Chief of Interventional Cardiology Department, Vasile Candea Army's Center for Cardiovascular Diseases, Bucharest, Romania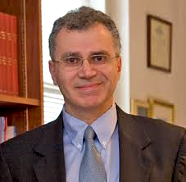 Dr. John Elefteriades is the William W.L. Glenn Professor of Cardiothoracic Surgery and Chief of Cardiothoracic Surgery at Yale University and Yale New-Haven Hospital. He is among the most clinically active academic surgeons in the country. He performs all aspects of adult cardiac and thoracic surgery. He is a recognized authority in interventions for the failing left ventricle, including coronary artery bypass grafting, left ventricular aneurysmectomy, and artificial heart implantation. Dr. Elefteriades directs the Center of Thoracic Aortic Disease at Yale. He conducts laboratory research in new techniques of heart transplantation. Among his research projects, he is working with Celera Diagnostics to identify the genetic mutations responsible for thoracic aortic aneurysms. Dr. Elefteriades serves on multiple scientific advisory and editorial boards. He is a past President of the Connecticut Chapter of the American College of Cardiology and member of the national Board of Governors of the College. Dr. Elefteriades is also past President of the International College of Angiology. He serves on the editorial board of the American Journal of Cardiology, the Journal of Cardiac Surgery, Cardiology, and the Journal of Thoracic and Cardiovascular Surgery. He is a member of the Thoracic Surgery Director's Association and has been named consistently in The Best Doctors in America. He is a frequently requested international lecturer, visiting professor and guest surgeon. He is the author of over 200 scientific publications on a wide range of cardiac and thoracic topics. He was selected as one of the ten best doctors in America by Men's Health magazine. He has been featured in many dozens of print, radio, and television presentations. He has been awarded the Walter Bleifeld Memorial Award for Distinguished Contribution in Clinical Research in Cardiology and the John B. Chang Research Achievement Award. In 2005 he was selected to lecture at the Leadership in Biomedicine Series at the Yale University School of Medicine. In 2006, he received the Socrates Award from the Thoracic Residents Association, Thoracic Surgery Directors' Association, and the Society of Thoracic Surgeons, recognizing exceptional achievement in teaching and mentorship of residents.
Affiliations and Expertise
William W.L. Glenn Professor of Surgery; Director, Aortic Institute at Yale-New Haven, Yale University School of Medicine, New Haven Connecticut, USA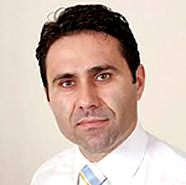 Associate Professor Dr. Adrian Ursulescu is an alumnus of the Medical University of Timişoara/Romania, and since 1991 he has specialized in cardiac surgery in Germany, where he has spent his entire professional life. He is since 2015 Associate Professor at the Medical University in Timisoara/Roamnia. Associate Professor Dr. Adrian Ursulescu has a prestigious clinical activity, with over 6,000 open-heart and minimally invasive surgeries, and more than 1,700 other cardiovascular and thoracic surgeries. Since 1998 he became member of the german society for thoracic and cardiovascular surgery. He is also guest surgeon, international lecturer and visiting professor.
Affiliations and Expertise
Deputy Director, Cardiovascular Surgery, Robert Bosch Hospital, Stuttgart, Germany. Director of the minimally invasive coronary surgery program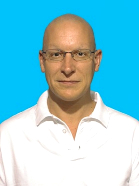 Professor Malcolm John Underwood's scientific contributions led to him being awarded The Ronald Edwards Medal by the Society of Cardiothoracic Surgeons of Great Britain and Ireland in 1993; and The Cardiac Research Club Prize for 1992 and 1993. In 1997, he was awarded several other prizes, most prestigious, the Francis Fontan Prize from the European Association of Cardiothoracic Surgeons for an International Clinical Fellowship in the Department of Cardiothoracic Surgery, St Luc Hospital Brussels along with a Research Fellowship from the University of Louvain (Brussels), and a travelling scholarship from the Royal College of Surgeons, Edinburgh. He has been a Consultant in Cardiothoracic Surgery for over 15 years and was appointed as Senior Lecturer/Consultant Cardiothoracic Surgeon at the Bristol Heart Institute in 1999 and subsequently NHS Consultant in Cardiothoracic Surgery at the Bristol Royal Infirmary from 2002. In 2012 he was awarded the Distinguished Surgeon Award from the College of Surgeons of Singapore to reflect his contribution to advancement of surgery and in 2014 was awarded the International Gold Medal by the Royal College of Surgeons of Edinburgh. In addition, Professor Underwood is Chairman of Specialty Group in Cardiothoracic Surgery, Hong Kong, Chairman of the Cardiothoracic Board, the College of Surgeons of Hong Kong and is Professor, Division of Cardiothoracic Surgery at the Chinese University of Hong Kong. His clinical interests are centered on aortic surgery, valvular surgery, valve repair, in addition to clinical audit and training.
Affiliations and Expertise
MB ChB, FRCS (Ed), MD, FRCS (Cth), FCSHK Professor of Cardiothoracic Surgery, Chief of Department of Cardiothoracic Surgery, Chinese University of Hong Kong, Prince of Wales Hospital, Shatin, NT Hong Kong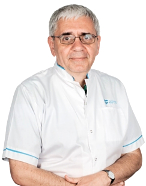 Col. Dr. Droc is the Medical Director at that the Army's Clinic Center for Cardiovascular Disease in Bucharest, Romania. His research interests include cardiac valves cryopreservation, cryopreserved vascular tissues transplantation, cells cryopreservation, tissue engineering, endovascular treatment of abdominal aorta aneurysms, biomaterials for vascular grafts. He has produced over 50 scientific articles in these areas. He served as a member of the Organizing and Scientific Committees of Cardiovascular Surgery Congress from 2003-2011. He is a member of the Romanian Society of Cardiovascular Surgery (SRCCV) serving as Deputy General Secretary, Member in the Steering Council. He is also a member of the Romanian Society of Cardiology, Romanian Society of Angiology and Vascular Surgery, European Society Cardiovascular Surgery(ESCVS) and Elected Associated Member of the Societe de Chirurgie Vasculaire de Langue Francaise (SCV).
Affiliations and Expertise
Chief of Cardiac Surgery Department, General Director of Vasile Candea Army's Center for Cardiovascular Diseases, Bucharest, Romania
Tax Exemption
We cannot process tax exempt orders online. If you wish to place a tax exempt order please
contact us
.
Elsevier.com visitor survey
We are always looking for ways to improve customer experience on Elsevier.com.
We would like to ask you for a moment of your time to fill in a short questionnaire, at the end of your visit.

If you decide to participate, a new browser tab will open so you can complete the survey after you have completed your visit to this website.

Thanks in advance for your time.
Accept
Decline