New and Future Developments in Microbial Biotechnology and Bioengineering
1st Edition
Microbial Genes Biochemistry and Applications
Editors:
Vijai Gupta
H.B Singh
Hardcover ISBN: 9780444635037
Published Date: 1st August 2018
---
New and Future Developments in Microbial Biotechnology and Bioengineering: Microbial Genes Biochemistry and Applications consolidates the most widely used genetic methods available, bringing together the fields of biochemistry, biotechnology and microbiology. Chapters give clear-and-concise direction on both standard and applied microbial genetic improvements, presenting undergraduates, post-graduates and researchers with the latest developments in microbial gene technology. In addition, the book describes the background and usefulness of each experiment in question. All chapters covered in the book are derived from current, peer reviewed literature accepted by the international scientific community.
Compiles the latest developments in the area of microbial gene systems
Includes information on almost all areas of microbial gene technology
Relates microbial engineering and its direct application to the production of many useful compounds, i.e., pharmaceuticals
Written by an international team of authors
Bioengineers, Biochemical Engineers, Biochemist, Biotechnologists, food technologist, enzymologists, and related professionals/ researchers. Graduate and postgraduate students, researchers and microbiologists, mycologists
1. Function profiling of microbial communities
2. Engineering of multispecies microbial cell factories
3. Enhanced resistance to fungal pathogens through selective utilization of useful microbial genes
4. Constitutive expression of the microbial 1,4-xylanase gene and the 1,4-endoglucanase gene
5. Construction of gene replacement vectors for Gram bacteria using genetically modified gene
6. Functional analysis of a prenyltransferase gene
7. Gene encoding transaldolase-gene characterization and biotechnological exploitation
8. B-glucosidases from ethanol-fermenting fungus: enzyme purification, functional characterization, and molecular cloning of the gene
9. Characterization of an adenylate cyclase genes
10. Targeted, PCR-based gene disruption in cyanobacteria
11. Utilization of the TEF1 promoter for expression of polygalacturonase genes
12. Use of the microbial actin gene promoter in a novel reporter system for exploring antifungal compounds and their target genes
13. Characterization and quantification of class 1 integrons and associated gene cassettes in sewage treatment plants
14. Profile of secondary metabolite gene cluster in microbe
15. Construction of quintuple protease gene disruptant for heterologous protein production in microbe
16. Expression of a thermostable lipase gene from microbe
17. Isolation of a new cellulase gene from a thermophilic microbe
18. Gene manipulation of catabolic activities for production of intermediates of various biphenyl compounds
19. Modulation of gene expression by microsatellites in the microbe
20. Genes encoding Cephalosporin biosynthesis
21. Microbial genes involved in interactions with plants
22. Virulence factor genes in microbes
23. Engineering microbial expression systems: recombinant expression of two Class I alpha-1,2-mannosidases
24. Detection of toxigeneic and pathogenic microbes targeting metabolic pathway genes
No. of pages:

462
Language:

English
Copyright:

© Elsevier

2018
Published:

1st August 2018
Imprint:

Elsevier
Hardcover

ISBN:

9780444635037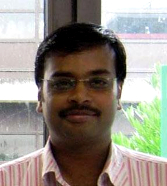 Dr. Vijai Kumar Gupta is the Co-lead Inventor of EI project, Molecular Glycobiotechnology, Department of Biochemistry, National University of Ireland Galway, Galway city, Ireland. He is on research leave from MITS University, India. Before joining NUIG, he worked as Assistant Professor of Biotechnology, FASC, MITS University, Lakshmangarh (Sikar), India. His area of expertise includes mycological research and plant-microbial interactions, bio-fuels and bioenergy research, and microbial biotechnology.
He completed his Ph.D. in Microbiology from Dr. R.M.L. Avadh University, Faizabad, UP, India in 2009.
He is one of the experts in the area of fungal biology and biotechnology. He is the active member of International Sub-commission on Trichoderma and Hypocrea, Austria and a working group member of the International Society for Fungal Conservation, UK. His work with Fusarium spp., Colletotrichum gloeosporioides, Aspergillus spp. Penicillium spp., and Trichoderma spp. has been complemented by contributions to biotechnological development, molecular diversity, disease diagnostic, plant pathology, fungal-plant interaction, secondary metabolites, and industrial applications.
Dr. Gupta is the Fellow of Prestigious- The Linnaean Society, London, UK; Fellow of Hind Agri Society, India; Fellow of Society of Applied Biotechnologist India; and Fellow of International Society of Contemporary Biologist, India. He has been honored with several awards in his career including the prestigious Indian ICAR Senior Research Fellowship and Indian Young Scientist Award 2009, 2011 & Gold Medal Award-2009 for his advanced research achievements in the field of fungal genetics and biology. He is the Editor-in-Chief of the International Journal of Plant Pathology, USA; Senior Editor of Fungal Biology & Biotechnology, BioMed Central; Series Editor of a book series on fungal biology, Springer; and regional editor (Asia)/editorial board member of several International and national journals with many research/review publication/book chapter publications. He has edited about 16 books for publishers of international renown such as CRC Press, Taylor and Francis, USA; Springer, USA; Elsevier Press, The Netherlands; Nova Science Publisher, USA; LAP Lambert Academic Publishing, Germany; and CABI, UK.
Affiliations and Expertise
Biochemistry School of Natural Sciences, National University of Ireland, Galway, Ireland
Affiliations and Expertise
Institute of Agricultural Sciences, Banaras Hindu University, Varanasi, India
Tax Exemption
We cannot process tax exempt orders online. If you wish to place a tax exempt order please
contact us
.